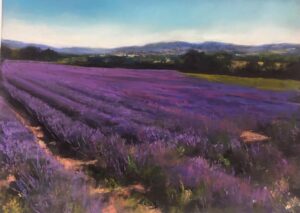 Fox Fine Jewelry presents All About Light, an art show with Jannene Behl and Susan Marcelletti from January 12th to April 16th, with an Art Reception on January 14th from 5 – 7 pm.
There isn't much that Jannene Behl hasn't done. Whatever she does, she gives herself to it fully because, she says, "the universe always has a plan." 
Her life is active! She's done deep dives into ice skating, surfing, horseback riding, playing piano, performing in plays, among plenty others.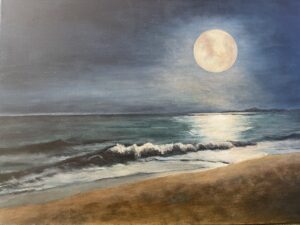 Marcelletti returned to her Thousand Oaks home and enrolled in a drawing class. She enjoyed it, and found she had a natural talent for it. So, she took another class, and learned of the Ojai Studio Artists tour.
After years of working in pastels, a year ago Marcelletti began working in acrylics with Behl. She usually paints in the evening in her garage studio, but still travels weekly to Ojai to paint with Behl.
Show information: https://www.foxfinejewelry.com/pages/all-about-light