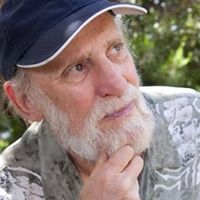 I'm sorry to say that after much thought this will be my last editorial. I've enjoyed this very much but time for my old brain to relax a little. I thank those who loved reading me and even those who hated it.
∙ I wrote this prior to making my decision. Now there is no reason to not read the Breeze.
I think this is the definition of a dichotomy. A reader emailed me that the reason he doesn't read the Ventura Breeze is because he doesn't like what he reads in my column. Does that mean he just reads my column?
Perhaps what he meant to say is he no longer reads the Breeze because of my column.
On occasion, I may say some things that are deemed controversial.
The Breeze contains about 40,000 words in total, so why deprive yourself of all the good news about Ventura because of 300, or so, words I might write – that leaves 39,700 words that aren't controversial.
∙The Veterans Affairs Clinic that opened last month in Ventura has been named for Capt. Rosemary Bryant Mariner. She was one of the first six women to earn wings as a Naval aviator in 1974. She had a 24-year Navy career. The U.S. House of Representatives passed legislation authored by Congresswoman Julia Brownley (D-Calif.) to name the new U.S. Department of Veterans Affairs (VA) Community-Based Outpatient Clinic in Ventura after Captain Mariner.
President Joe Biden signed the legislation on Oct. 11 authorizing the clinic's naming.
∙Albuquerque Cosper Head (that's his name) has been sentenced to seven and a half years in prison for assaulting former Metro police officer Michael Fanone during the January 6 Capitol riot. I'm very glad those responsible are getting what they deserve but most are not receiving long enough sentences.
∙Steve Bannon, a former adviser to former President Trump, has been sentenced to four months in prison and fined $6,500 for contempt of Congress charges after he declined to hand over documents and appear before the January 6 committee. What will happen if Trump refuses to appear?
∙There is no evidence of widespread fraud or manipulation of voting machines. Exhaustive reviews in key states upheld Democrat Joe Biden's win, while judges – including some appointed by Trump – dismissed numerous lawsuits challenging the outcome. Trump's own attorney general, William Barr, called the claims bogus.
∙ President Joe Biden is pardoning thousands of Americans convicted of "simple possession" of marijuana under federal law, as his administration takes a dramatic step toward decriminalizing the drug and addressing charging practices that disproportionately impact people of color. It's about time a president did this. Folks spent years in prison for possessing what you will soon be able to purchase at a shop in Ventura.
∙The pastor of Mission Basilica San Buenaventura, Fr. Tom Elewaut, voiced his concerns to Ventura County officials about "inaccurate, inflammatory testimony" targeting the legacy of St. Junípero Serra that led to the removal of the Franciscan missionary's likeness from the county seal earlier this year (and removal of his statue across from city hall).
∙I keep seeing antifa capitalized as if it is an organization. It is a political movement not an organization (a way of thinking). A person can't join antifa and become a card carrying antifaite.
∙Ventura's own Supervisor Matt LaVere will provide oversight for the Oxnard-based Fifth District pending the governor's appointment of a successor of the late Carmen Ramirez.
The remaining four members of the county Board of Supervisors, including LaVere, approved the oversight duties along with giving him authority to be a steward for concerns of the district's constituents.
It's not clear how long it will take Gov. Gavin Newsom to appoint a new supervisor with key decisions on oil and gas issues and litigation pending before the board. County officials say it could take months.
∙Even in a rough year for just about every US tech titan (and others), the wealth erased from the chief executive officer of Meta Platforms Inc. Mark Zuckerberg's stands out. His fortune has been cut in half and then some, dropping by $71 billion so far this year, the most among the ultra-rich tracked by the Bloomberg Billionaires Index. At $55.9 billion, his net worth ranks 20th among global billionaires.
I feel sorry for him – it's tough to live on $55.9 billion. He might need to get a side job to keep food on his table at his 40,000 square foot home.
∙This would be funny if it wasn't so sad. A state corrections officer who works at the California youth correction facility accidentally shot himself in the leg in the fairgrounds parking lot after attending a gun show there. The man's job meant he was authorized to carry a weapon at the show.
A new law prohibiting firearm sales at the Ventura County Fairgrounds takes effect in a few months.
∙San Francisco police witnessed Paul Pelosi, the husband of House Speaker Nancy Pelosi, and an intruder struggling over a hammer before he was attacked, officials said. Responding to an emergency call at the couple's home officers saw the attacker and Pelosi both holding the hammer when they entered the room.
The man, who allegedly attacked House Speaker Nancy Pelosi's husband early Friday, posted memes and conspiracy theories on Facebook about Covid vaccines, the 2020 election and the January 6, 2021, attack on the Capitol. An acquaintance told CNN that he seemed "out of touch with reality." Perhaps his reality is becoming that of many Americans who are attempting to destroy our democracy.
David DePape, 42, was identified by police Friday as the suspect in the assault on Paul Pelosi at the speaker's San Francisco home. Paul is expected to have a full recovery
∙ A 12-year-old girl from Texas shot her father as part of a plot with her friend to murder their families and run away from home.
The girl and her friend had planned the murder plot for weeks, the Parker County Sheriff's Office said. They had allegedly plotted to kill their families and their pets before fleeing together to Georgia. But the girl's friend never went through with the plan. Some friend.
Gun violence isn't just happening in America. At least 17 people are dead and 24 others are injured after a gunman opened fire at a school in central Russia. It happened at a school in Izhevsk. The shooter killed a guard and multiple children. Russia's Investigative Committee said the shooter was wearing a t-shirt with "Nazi symbols" during the attack.