Streaming Spotlight by Cindy Summers
The Good Nurse – Netflix Originals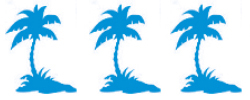 In "The Good Nurse" when the arrival of new ICU nurse Charlie Cullen (Eddie Redmayne) at Parkfield Memorial Hospital in New Jersey coincided with a series of suspicious deaths, nurse Amy Loughren (Jessica Chastain) risked her own safety to uncover the truth in this movie based on true events.
Amy Loughren had been working at Parkfield Memorial for eight months, where she was trying to get a year of employment to qualify for health benefits. She had cardiomyopathy, a condition requiring her to have a heart transplant and that was unknown to her employer, believing her job would be at risk. She was assigned to the ICU, where she was introduced to an experienced nurse that had just been hired named Charlie Cullen (Eddie Redmayne).
When Amy's patient, 77-year-old Ana Martinez, passed away inexplicably, the hospital launched an internal investigation, but did not contact the state police until seven weeks after Ana's death and also had not contacted her family to inform them they believed she died under suspicious circumstances. Detectives Danny Baldwin (Nnamdi Asomugha) and Tim Braun (Noah Emmerich) found these facts to be very troubling as it seemed Parkfield's board, led by Linda Garran, the hospital's risk manager, downplayed it, claiming the death was unintentional and that the reason for reporting it was simply to abide by health protocol.
Unfortunately, Ana Martinez had been cremated, so there was no physical evidence to help the investigation. Baldwin and Braun began interviewing the staff and when Amy reviewed the records noticed that insulin had been administered to Martinez, despite her being a non-diabetic. When they questioned Amy directly about Charlie, she defended him, so Braun shared all the hospitals where Charlie had previously worked weren't willing to co-operate. To complicate matters further, when Parkfield finally shared its investigation with the police the file was basically empty, which caused Baldwin to snap at Garran who banned both detectives from the hospital.
When Kelly Anderson, another ICU patient, suddenly developed strange symptoms, Amy discovered that insulin had been administered to her which at that moment caused her to go into a seizure and die despite Amy's efforts to save her. Amy began working with the police and convinced Kelly's husband to exhume her body for an autopsy, which revealed that she had insulin and digoxin in her system which led to her death. With this unquestionable proof, Amy agreed to wear a wire and meet with Charlie to see if she could get him to confess, though to this point he had no proof she knew what he was doing.
The real Charlie Cullen plead guilty to the death of 29 people to avoid the death penalty, though he may have actually killed as many as 400 people in the 9 hospitals he worked in and never explained why he did it. Charlie Cullen is currently serving 18 consecutive life sentences in the New Jersey State Prison and will not be eligible for parole until 2403.
Charlie Cullen was a nurse for 16 years. Most of the hospitals he worked at harbored suspicions about him, though none stopped him and there have never been criminal proceedings against any of the hospitals. Amy Loughren got her heart surgery and lives in Florida with her children and grandchildren.
Rated: R
Runtime: 2h 3m