Streaming Spotlight by Cindy Summers
Ambulance – Amazon Originals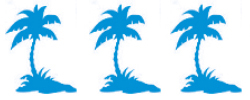 Will Sharp (Yahya Abdul-Mateen II) was desperately struggling with insurance companies to get his wife a much needed cancer surgery while struggling in his own life to find a job to support his family. When Will was young he was taken in by the Sharp family and was very close with his brother Danny (Jake Gyllenhaal), though they chose very different paths growing up. Will became a Marine, while Danny grew wealthy following the family business of robbing banks. Though their relationship became strained in the past, Will turned to Danny to borrow over $200,000 to cover an experimental surgery for his wife which she needed but was not covered by insurance.
Though Danny had been involved in illegal activities in the past, WIll had thought he was on the right path but walked right into Danny's current plan to rob a bank of $32 million which he offered Will part of if he would join them on the bank robbery. Though Danny had gotten Will involved in things in the past, he always made sure nothing happened to Will and said that he needed Will to pull off this job that he had planned way in advance and had a team assembled and waiting.
Meanwhile Paramedic Camille "Cam" Thompson (Eiza Gonzalez) was training her new partner Scott (Colin Woodell) on his first day on the job, and LAPD Officers Zach (Jackson White) and Mark (Cedric Sanders) cruised the streets small talking about Zach's interest in a woman that worked at the federal bank. Little did any of them know that all their lives were about to intersect.
Will agreed and the team drove to the bank while Officers Zach and Mark had arrived at the bank for Zach to ask the bank teller out on a date. At the same time, a SIS Undercover Team lead by Captain Monroe (Garret Dillahunt) had actually had Danny and his team under surveillance outside the bank. They didn't recognize Danny's crew going in due to the fact that at the last minute they changed their getaway vehicle from a Mercedes Benz to the service truck, but they thought the truck looked suspicious and assumed the heist was still going down.
Police and SWAT teams surrounded the bank while Danny and Will with Officer Zach tried to exit from the basement. Office Zach grabbed Danny and tried to wrestle his gun away from him and Will shot him to defend Danny. Cam and Scott were just down the street eating lunch when they heard the shots and then the radio call to respond to the bank.
Cam and Scott responded to the officer shot call in the basement and loaded Zach in the ambulance and headed for the hospital. Before they got out of the basement, Danny stopped the ambulance, pulled Scott out and Will took his jacket to pose as the driver while Danny rode in the back. They were stopped exiting but Cam helped them with their cover and escaped the bank.
Followed by LAPD helicopters, the chase led them all though the streets of LA as dozens of police vehicles were completely destroyed. It seemed Danny's only hope was to reach out to Papi (A Martinez) who worked with Danny's dad to aid their escape, though someone else from his past, FBI Special Agent Anson Clark (Keir O'Donnell) joined the pursuit and was closing in having studied Danny's prior 37 robberies as well as those of is bank robbing father.
Rated: R
Runtime: 2h 16m