Streaming Spotlight by Cindy Summers
A League of Their Own – Amazon Original Series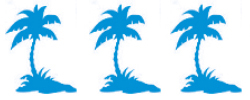 "A League of Their Own" highlights an actual time in history during the mid 1940's when women played professional baseball while the men were away fighting in World War II. Scouts scoured the country for talent and looks, and tryouts were held in Chicago in 1945. The All-American Girls Professional Baseball League was the brilliant idea of Morris Baker, famous at the time for his candy bar company, which sponsored the league of four teams: the South Bend Blue Sox, the Racine Belles, the Kenosha Comets, and the Rockford Peaches.
Each team had a home they shared in their team's hometown, which was monitored by an assigned chaperone and where they were taught how the league wished them to appear in public. "Beauty lessons" were from Vivienne Hughes, who explained that their conformity was the price of freedom in a man's world. They were required to wear makeup in public, not allowed to wear pants outside the house (or be fined) and all dates had to be accompanied by the chaperone.
The series focuses mainly on players from the Rockford Peaches, coached by a previous major league pitcher named Casey "Dove" Porter (Nick Offerman). Carson Shaw (Abbi Jacobson) played catcher and was married with her husband off at war. Greta Gill (D'Arcy Carden) played first base and was quite charming, beautiful and single. Jo DeLuca (Melanie Field) was the team's best hitter and had been best friends with Greta since they were children. Lupe García (Roberta Colindrez) who was the team's pitcher referred to as the "Spanish Striker". Jess McCready (Kelly McCormack) was a very competitive Canadian player constantly fined for wearing pants in public.
Another aspect of the series focused on a young talented black pitcher named Maxine "Max" Chapman who was denied trying out due to racial issues so was trying to get a shot with the male dominated Negro League. Clance Morgan,(Gbemisola Ikumelo) was Max's very supportive best friend and a comic book artist trying to make a profession from her hobby. Max had been trying to get on the local factory team the "Screws" but didn't initially have a job at the factory so wasn't allowed to play. The factory was only hiring men, so Max applied as "Max" and got a job, but unfortunately blew her shot when her nerves got the best of her at practice.
Though Carson was married, she found herself attracted to Greta's charm and charisma. Greta seemed as though she had some experience at intimacy with women, but also was quite stunning and liked the attention men showed her on and off the field. The two had a rendezvous, which confirmed Greta's suspicions regarding Carson's attraction to her, but confused Carson as she had never been with anyone other than her husband. There was also the danger of getting caught in a time where gays and lesbians were considered sexual deviants and persecuted by society.
Coach Porter ended up abruptly leaving the team, so the chaperone assigned Carson to coach the Peaches. Carson didn't look at herself as a leader and did not want to coach, which caused a problem with Lupe as she felt she should coach the team. After losing several games, the league decided that to boost ratings they would take the best players from the Peaches and move them to the top two teams. The Peaches made some changes and made a comeback winning all the rest of their games in the season sending them to the playoffs against the Blue Sox.
"A League of Their Own" series has a great cast, costuming and sets and shares much more about social issues of the time and things off the field than the 1992 movie with the same name.
Runtime: 8 – 1hr Episodes