Streaming Spotlight by Cindy Summers
Look Both Ways – Netflix Originals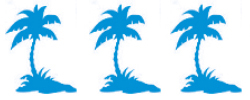 In Look Both Ways, Natalie (Lili Reinhart) and Gabe (Danny Ramirez) had been the best of friends while attending college together at the University of Texas. Natalie was working toward her goal of becoming an animated film producer, while Gabe was pursuing a music career as a drummer with his band. Just before graduation, they decided to have a friendly sexual encounter, both agreeing to not make a big deal out of the situation. On the eve of her graduation, Natalie found herself feeling unwell, and though they used protection, there seemed to be the possibility that she might have gotten pregnant.
Natalie's best friend Cara (Aisha Dee) went to the store and purchased crackers to help if it was some bad 7-11 sushi they had eaten, and also bought several home pregnancy tests. It's at this point that Natalie's life split into two parallel realities, one where she's not pregnant and moves to Los Angeles with her best friend Cara to pursue a career in animation and the other where she is pregnant and after talking with Gabe decides to keep the baby and stay in her hometown and move back in with her parents.
Initially upon hearing the news that Natalie was pregnant, her parents Rick (Luke Wilson) and Tina (Andrea Savage) were upset feeling that she would be giving up her dream of an animation career and also concerned for Gabe ability to support her in any way. Natalie stressed that she was not giving up her dream, merely putting it on hold for a bit, and Gabe assured them her would do his part in supporting their child. Natalie and Gabe decided against marriage, as they just considered themselves good friend, so when the baby was born, Gabe moved into the guest bedroom in the house and helped Natalie with parenting.
Meanwhile, in Natalie's LA life, she and Cara moved into an apartment together as Cara had already secured a job and Natalie began her search to find any work in animation. As luck would have it, the animator she idolized was looking for an assistant, which she was able to land due to some clever efforts on her part. Unfortunately, her job was clerical and it seemed that her boss had no interest in her animation skills. Natalie was patient and waited for the right moment to share her portfolio with her boss, but she was shot down saying her work was very representative of other known styles and lacked originality.
Back in Texas as their daughter Rosie grew to a preschooler, Natalie and Gabe pursued their separate lives while raising her together. Gabe got his own apartment and started dating at Natalie's urging, and Natalie began drawing again and came up with an animated short inspired by raising her daughter. At the same time in LA, Natalie had a new love interest she worked with and was planning to move in together as she pursued creating her own animated film after basically being fired after reviewing her portfolio with her boss.
In the end it would appear that there was no wrong choice for Natalie, and although both version of her reality had their own unique challenges, ultimately she would fulfill her dream of becoming an animated film producer through the trials and tribulations that each path presented. It's a great example of the convergence of destiny and free will, where her life was destine to have her meet specific people and accomplish specific things, both which were found true with either path she chose.
Rated: PG-13
Runtime: 1h 50m