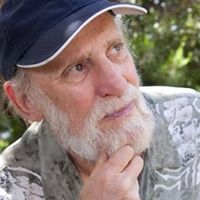 ∙My sincere condolences to Councilmember Lorrie Brown whose 22-year-old son Jeremiah Brown recently died from gunshot wounds while in Florida.
∙The Ventura County Fair returns on August 3 for its 147th year, following a two year pause because of the pandemic. The only other times the fair was closed was because of World War 1, the Great Depression and World War 2. A great opportunity to get out to enjoy the food, the outdoors, the music, the livestock, and the rides, including the Ferris wheel.
Ever wonder why Ferris wheel is capitalized? The original Ferris wheel, sometimes also referred to as the Chicago Wheel, was designed and built by George Washington Gale Ferris Jr. as the centerpiece of the Midway at the 1893 World's Columbian Exposition in Chicago, Illinois.
∙Nine business hopefuls vied for the city of Ventura's approval for cannabis retail and distribution permits. They were allotted about 10 minutes each to make presentations to city staff and to the citizens who attended.
In November 2020, Ventura voters approved a ballot measure for the taxation of cannabis in the city. In February 2021, the City Council adopted ordinances to allow for commercial cannabis businesses in Ventura.
Yesania Anderson from community development ran the meeting. Ventura City Manager Alex McIntyre will make a decision on awarding permits in August or September,
The city can award up to three retail permits and up to 10 distribution permits. The nine finalists were selected by an outside consulting group using combined criteria of business ownership, neighborhood compatibility, community benefits, investment plans and proposed locations in the city.
Some residents expressed concerns that the cannabis businesses would open near schools and parks. I certainly understand their concerns, but if they visited locations in other cities they would not see "potheads" in or outside of the stores. The establishments are more like high-end drug stores (no pun intended).
While these stores will bring additional tax dollars to Ventura, my concern is that there are so many cannabis stores now open in adjacent cities that there may not be need for so many new outlets here.
∙After serving 29 years on the Ventura Unified School District Board of Education, Ms. Velma Lomax has decided not to seek re-election for Trustee Area 1 in November. She will be missed has been a wonderful member of the board making many great contributions.
VUSD Board of Education Trustee Areas 1, 4 & 5 are eligible for the November 8, 2022, Statewide General Election. For additional information visit; https://recorder.countyofventura.org/elections/elections/.
∙ The downtown Ventura farmer's market is set to leave its Palm and Santa Clara location for a larger, linear layout on Main St. The Ventura City Council unanimously approved a multi-year license agreement for the Ventura County Certified Farmer's Market to move to 200 E. Main St., between Palm Street and Ventura Avenue, starting Aug. 27. The farmer's market will pay a total of $5,000 per year in four quarterly payments for use of the city street and operate from 6am to 2pm on Saturdays.
The Farmer's market will also pay $4,800 annually for a Mission Basilica San Buenaventura parking lot that will be used as a food court and pay an additional $19,200 annually for supplying restrooms.
I like a more casual layout like the one they have had for many years as compared to a linear one. Like all businesses, COVID has negatively affected attendance, so hopefully this will bring back old customers.
Guns in the News:
∙Three individuals are in the hospital after being shot at a funeral at a Chicago church. Police said the shooting took place when a grey colored sedan drove by and a person in the vehicle opened fire on the victims, who were standing outside of the church.
A 5-year-old Arkansas boy fatally shot his 8-year-old brother in what investigators believe was an accidental shooting with an unsecured gun. The 8-year-old was found unresponsive Thursday afternoon at a home.
"This is a tragic incident that could have been avoided. I can't emphasize strongly enough that guns need to be well secured and kept out of the hands and away from children at all times," Sheriff Lafayette Woods Jr. said. "Gun owners that do not properly secure their firearms are just one split second away from one of these tragedies happening in their home."
According to American Academy of Pediatrics California, "Gun violence is among the greatest public health crises facing children and youth. Nearly 7,000 children younger than 18 are killed or wounded by gunshots each year." Firearm related deaths are now the leading cause of death for children ages 1 to 19.
One person has died, and two others were injured after a shooting at a bowling alley in Livermore Saturday evening. Police say a fight broke out at Granada Bowl, which led to a shooting inside the business. One of the individuals involved in the fight pulled out a gun and fired several rounds that hit three adult victims. Oh, for the good old says of just fist fights.
Assemblymember Steve Bennett (D-Ventura) and Senator Monique Limon announced that Legislation to restrict gun sales at the Ventura County Fairground has been signed by the Governor.
According to a report published by UC Davis, gun shows are a source of illegally trafficked firearms. The Center for American Progress noted that gun shows have received criticism as being "the critical moment in the chain of custody for many guns, the point at which they move from the somewhat-regulated legal market to the shadowy, no-questions-asked illegal market."
"Unfortunately, the United States experiences far more gun violence per person than virtually every other modern industrialized country in the world," Said Bennett, "and what accounts for this? The United States has one of the most pervasive gun cultures in the world supported by a powerful gun lobby. Gun shows at the Fairgrounds enhance this and it is time for each of us to play a role in changing this culture."
"State property does not need to be in the business of facilitating the sale of firearms," said Senator Limón. "This legislation is an important step forward to enhance gun safety and reflects the direction that our local communities have asked the state to take on."
This bill is similar to efforts in other counties to restrict gun sales. In 2021, SB 264 (Min) was signed into law to prohibit gun sales at Orange County Fairground. And in 2018, Governor Newsom signed into law AB 893 (Gloria) which ended gun shows at the Del Mar State Fairground.
The gun shows have been held for more than a decade at the Ventura County Fairgrounds and will be banned Jan. 1 if the bill is signed into law. There will certainly be court challenges to this law. Gun rights advocates said the laws will be challenged here. There are ongoing cases against bans at fairgrounds in San Diego and Orange counties.
Gov. Gavin Newsom announced he will sign a controversial, first-in-the-nation gun control law patterned after a Texas anti-abortion law. His action comes one month after conservative justices overturned a woman's constitutional right to abortions and undermined gun control laws in states including California.
Newsom combined the two topics in approving a law allowing people to sue anyone who distributes illegal assault weapons, parts that can be used to build weapons, guns without serial numbers, or .50 caliber rifles. They would be awarded at least $10,000 in civil damages for each weapon.
"While the Supreme Court rolls back reasonable gun safety measures, California continues adding new ways to protect the lives of our kids," Newsom said in a statement released before he signed the bill. "California will use every tool at its disposal to save lives, especially in the face of an increasingly extreme Supreme Court."