Adela Lisanti
Winners of the 2022 VBG in Bloom Photo Contest highlighted the variety of colors, textures, views and other delights found in the continually expanding botanical gardens above City Hall.
Ten winning entries, the "Judges' Choice", were chosen by a panel of local photography professionals and three entries, the "Peoples' Choice", were chosen by open voting on the Ventura Botanical Gardens Facebook page.
The contest judges again this year were former commercial photographer and photography instructor Phil Ranger; Dexter's Camera owner and photographer Greg Montana; and architectural photographer Stephen Schafer (AKA Schäf), who specializes in HABS, HAER, HALS formats to support preservation of architectural, engineering and landscape resources.
More than 150 photos from 81 entrants were placed into four categories: Botanical Detail; Color and Texture; Seen in the Garden; and View/Scenes. Judges chose winners in each category. No categories were used in open voting and selection was based on most "likes".
The judges noted the increased number of entries this year as an endorsement of the growing popularity of Ventura Botanical Gardens as a special place for photographers of all experience levels.
Winners in the Judges' Choice by category were:
Botanical Detail:
Sylvia Gabrie (1st), Johanna Washington (2nd), and Jacqueline Counter (3rd)
Color and Texture:
Sarah Dillon (1st), Becky Clearwater (2nd) and Sean Doll (3rd)
Seen in the Garden:
Sarah Dillion (1st)
Views/Scenes:
Kelly Nakamaru (1st)), Nicky Diaz(2nd) and Damian Merritt (3rd)
Winners in the Peoples' Choice were:
Adela Lisanti (1st and 2nd) and Sarah Dillion (3rd)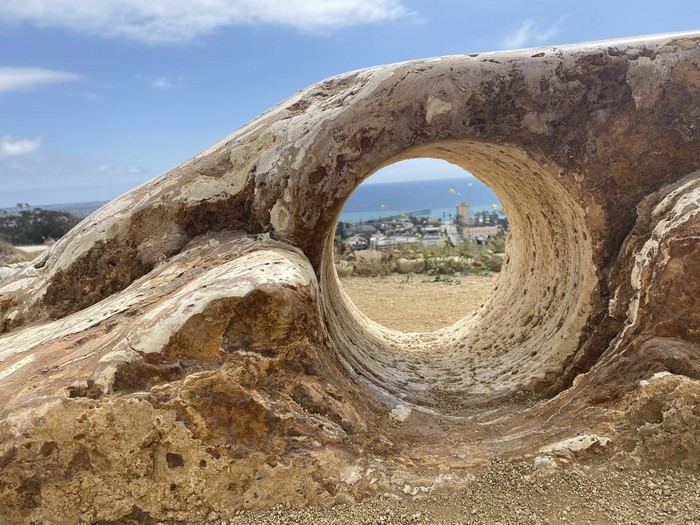 Damian Merritt