Streaming Spotlight by Cindy Summers
Snowflake Mountain – Netflix Series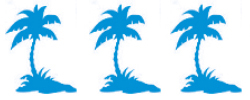 In Snowflake Mountain, ten overly emotional, easily offended young adults are sent by their parents to what they believe is a resort vacation, only to discover they've actually been sent to a wilderness survival retreat to help them to live their own adult lives with all the responsibilities that entails. Their parents are tired of them not meeting their potential so they tricked their giant babies into going far far away and "grow the hell up" under the guidance of Survival Experts Matt Tate (army combat engineer for almost 10 years) and Joel Graves (former navy ordinance disposal, bomb squad), along with Cat Bigney (primative skills expert and survival educator).
The camp is completely off grid and the group, which includes 5 men and 5 women from across the globe, must learn to adapt and change their snowflake ways of being lazy and feeling entitled or suffer consequences, which is a very new concept to this eclectic group of young adults. The women include: Rae, 25 Kent, UK; Deandra, 24 New York; Derriea, 25 New York; Devon, 20 New York; Olivia, 25 Ohio (who quit day 1); and Francesca, 21 New York who came to camp half way through the series to replace Olivia's spot. The men included: Liam, 21 Warwickshire, UK; Carl, 23 California; Sunny, 26 Pennsylvania; Randy, 23 Florida; Solomon, 26 Virginia.
The first day they were all in complete shock when they were driven into the mountains and dropped off with their luggage on a dirt road. Matt and Joel arrived in ATVs and told them to put their essential items in the dry bags supplied and hike back to camp. Matt and Joel gathered their luggage and met at camp for their first lesson in being flexible and adaptable. They then blew up all the luggage as a lesson in overcoming setbacks, making them stronger because sometimes in life there's unexpected loss, and also sometimes material things weigh people down. Their motivation to stay was a $50,000 prize that would be awarded to one of them at the end, but the catch was that for every person that decided to quit, $5,000 would be taken from the prize money.
Matt and Joel started with simple things to help them begin to take care of themselves such as finding food caches in the woods or chopping down a tree for firewood. They were guided to be self-sufficient by doing things many of them had never done their entire lives such as cooking and cleaning, but also had to embrace using outhouses and showering outdoors. There were wilderness lessons like using a compass and skinning a deer, along with confidence building exercises like climbing a tall tree with climbing gear and breaking a board with their hands.
Those who needed extra help in being a part of the experience ended up at Last Chance Lake, where they had the choice of sleeping in the woods in a primitive shelter, or seeking shelter in a warm RV which would also mean they had quit and would be sent home. The end goal that all their experiences in discipline and teamwork was preparing them for was a 22 mile, 2 day hike to the top of a high mountain peak – the first day to basecamp being very physically challenging and the hike to the top the second day actually being perilous for skilled climbers.
To make it to the summit and for someone to win $50,000, they'll have to challenge themselves, grow as individuals and work together as a team, concepts completely foreign to all of them.
Runtime: 8 – 40m Episodes