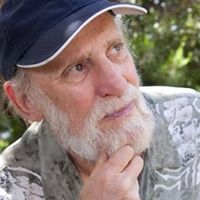 ∙Ventura Unified School District trustees unanimously selected Calvin Peterson, a retired retail manager and father of two, to replace former trustee and board President Matt Almaraz. "It's really exciting," said Sabrena Rodriguez, the board's new president. "He has a lot of interesting things to bring to the conversation."
Peterson, 47, was sworn into the five-member board's Area 5 seat during a special meeting. He is the first African American trustee in the history of the 56-year-old district and one of two current trustees with children in the district's schools.
His son, Carson, is a 16-year-old Ventura High junior and his 8-year-old daughter is a second-grade student.
∙ Sorry to hear that the Ventura Bank of Books will be closing in the near future. Always amazed me that Clarey Rudd has been able to stay in business there with the declining amount of book readers these days. The building (located at 748 E. Main) has been sold. The new owners want to charge much higher rents than Rudd can afford.
Rudd still owns another Bank of Books store in Santa Paula and the Midtown Ventura bookstore Abednego Book Shoppe. Hopefully there are still enough readers to keep these stores going. Even with these stores, there is hardly enough space to absorb what could be over 100,000 books.
∙ The City of Ventura has closed three parking levels and a stairwell in the Harbor Boulevard parking structure in advance of repairs. The structure is located at Harbor Blvd. and California St. at the Ventura Pier.
"Public safety is at the forefront of our decision making," said Public Works facilities manager Barbara McCormack. "Out of an abundance of caution, we will close the stairwell and parking levels 3, 4, and 5 as a proactive measure until repairs can be done to the stairwell."
The closure comes after a structural analysis indicated corrosion of steel and concrete in the southwest stairwell closest to the pier. Access to the stairwell will be closed off starting on the second level of the parking structure.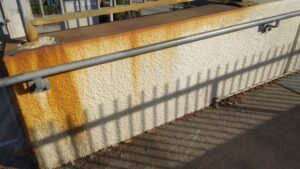 It is about time something was done to this parking structure. Beyond just structural repairs, it needs painting and cleaning up (it's pretty filthy). Many tourists park there. It would also be nice if the walkway to the pier (see photo) could also be cleaned up (painted and repaired). I am told it is the responsibility of Caltrans to make these improvements. I'm trying to obtain a Caltrans contact to find out whom to bug.
∙ Golden State Warriors (a basketball team) head coach Steve Kerr made an impassioned plea to take stronger action against gun violence in the United States. He refused to speak about basketball ahead of Game 4 of the Warriors' series against the Dallas Mavericks, instead he spoke against gun deaths.
∙ Some readers have accused the Ventura Breeze of being a liberal newspaper. The Breeze has no political agenda at all. In my articles, I add some thoughts that might be considered liberal, but the paper has none, it just reports newsworthy items.
I don't like guns. I'm sure some liberals might not feel that way and some conservatives might not as well. I don't think this is a big liberal item. Most politicians vote on the issue the way they think it will get them re-elected.
I don't like Donald trump. Not because he is a conservative Republican (I didn't dislike Ronald Reagan or Abraham Lincoln). I dislike Trump because he is a womanizer (which he has bragged about), immoral, vindictive and a liar. He has tried to destroy our constitution and the most important part of a democracy by trying to change (by illegal means) the honest results of a fair and free election.
The Jan. 6 select committee has heard testimony indicating that then-President Donald Trump, after rioters who swarmed the Capitol began chanting "hang Mike Pence", expressed support for hanging his vice president. This is according to three people familiar with the matter, including the White House chief of staff at the time, Mark Meadows.
I don't like people like this, regardless of whether they are the President of the United States or my next-door neighbor. You might be happy to hear I'm done writing about Trump unless something really important happens regarding him.
Regarding abortion, my thoughts are certainly liberal, but I have not found anything in the Bible that even mentions abortion. I am certainly not a Bible scholar, so if any readers can send me an excerpt from the Bible that deals with abortion, I would appreciate it. "Thou shall not kill" doesn't really cover that for me.
Also, some who are opposed to abortion also oppose any type of birth control. Why is that? Birth control doesn't "kill an unborn", it just prevents pregnancy.
∙ Guns In the News
New York's legislature voted to ban anyone under age 21 from buying or possessing a semi-automatic rifle – a major change to state firearm laws.
Other new legislation will restrict civilian purchases of bullet-resistant armor, which was worn by the killer in Buffalo, and require new guns to be equipped with microstamping technology that can help law enforcement investigators trace bullets to particular firearms.
The age limit bill passed the Senate along party lines, 43-20, and in the Assembly 102-47.
Thousands of demonstrators took to the streets in hundreds of protests across the country recently to push lawmakers to take action on gun violence in the wake of recent mass shootings in Uvalde, Texas and Buffalo, New York.
Protesters turned out to more than 450 rallies nationwide, with the largest gathering taking place in Washington D.C.
A bipartisan group of senators announced an agreement on principle for gun safety legislation, which includes "needed mental health resources, improves school safety and support for students, and helps ensure dangerous criminals and those who are adjudicated as mentally ill can't purchase weapons."
The announcement included the support of 10 Republican senators, which would give the proposal enough support to overcome the Senate filibuster.
Three people were killed and another was wounded when someone opened fire in a manufacturing facility in western Maryland, and a state trooper was injured in a shootout. We have become so accustomed to mass killing when "only" 3 are killed we are relieved.
There is an amateur cartoon in this issue that got me to thinking. Movies have banned actors from smoking because we don't want kids to smoke because it is un-healthy, but movies (and video games) that show thousands of people shot to death are okay.
∙ NASA has announced that it will have a new study of unidentified aerial phenomena UAP (AKA UFO's). They have admitted there are things flying around our skies that are unknown. This is probably what is being said in these UAP's. "This is earth, we don't ever want to become as uncivilized as these people, so remember what you are seeing today."