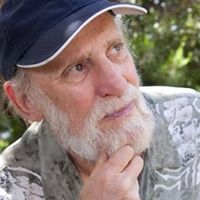 Ventura City Manager Alex McIntyre has taken responsibility for a Brown Act violation committed by five members of the City Council during a March conference in Washington, D.C.
McIntyre said he was unaware that the council was not allowed to have what he deemed 'social meetings'. "It was my fault for failing to understand this." Five elected officials, McIntyre, and Deputy City Manager Barry Fisher, traveled to the nation's capital as part of the National League of Cities Conference.
The Brown Act is the state's open meeting law, it dictates how public meetings are conducted and notified to the public. It prohibits a majority of members of a legislative body from communicating or taking action on an item outside of an open meeting that has been notified to the public.
The Ventura Police Department Traffic Unit conducted a DUI checkpoint on Main Street, east of Callens Road on Friday, May 13, 2022, from 7:00 p.m. to 1:00 a.m.
DUI checkpoint locations are chosen based on a history of DUI collision statistics and arrests, with the primary purpose not to make arrests, but to promote public safety by deterring residents from driving impaired.
The following is a list of the enforcement activities that took place at, or as a result of the checkpoint:
876 cars passed through the checkpoint
489 drivers were contacted and screened through the checkpoint
7 SFST's (sobriety test) were conducted
6 drivers cited for VC12500(a), Unlicensed Driver
Funding for this checkpoint was provided by a grant from the California Office of Traffic Safety, through the National Highway Traffic Safety Administration.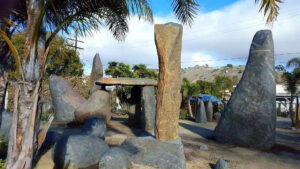 On May 6 (I couldn't attend because of a birthday party) Art City Studios hosted a reception for artist Ramon Bryne entitled "Composed in Stone". At the event art lovers learned that the future of the art space is uncertain because after 37 years the property owner is trying to sell it so it could be developed. The selling price is $1.7 mill.
Founder Paul Lindhard is trying to stay optimistic hoping a way could be found to keep it the wonderful gallery that it is. The space, at 197 Dubbers St. has been home to dozens of sculptors and other artists for decades and is a great way to spend hours walking the space and appreciating the sculptures and other art objects there.
Supporters hope people will send letters to city leaders about saving this cultural resource. Or, perhaps a wealthy art lover could buy it. Depending on its zoning it might be impossible for the city to stop its sale and development. For more information visit www.artcitystudios.com.
What is the most important issue facing America?
A Inflation
B Ukraine war
C Baby formula shortage
D Lack of water
E Climate change
F COVID
G None of the above
If you selected G you are correct the most important issue seems to be abortion.
Even Columbia allows the procedure until the 24th week of pregnancy. It is also widely available in Cuba and Uruguay but not in our enlightened country. There is even some question if abortion is even mentioned in the bible which is the basis for preventing abortians
Margaret Kamitsuka, an emeritus professor of religion at Oberlin College, argues there's significant ambiguity about abortion in the Christian tradition. She notes it's never mentioned in the Bible. "Which is quite stunning," she said, "because pretty much every other moral issue is talked about – from divorce to gluttony and robbery and so on."
Read Representative's Brownley's article on page X regarding this that I certainly agree with.
The Supreme Court has become so political (forget the constitution) it is time to impose a term limit on justices. This idea (like abortion) is favored by a majority of Americans.
Guns In the News
A report from Johns Hopkins University found the number of people dying from gun violence in the United States reached a record high in 2020: an average of 124 people dead every day,
The analysis of Centers for Disease Control and Prevention data from the Johns Hopkins Center for Gun Violence Solutions showed there were 45,222 gun deaths in 2020, a 15% increase from 2019. Gun homicides rose by 35%.
Suicides accounted for more than half of all U.S. gun deaths in 2020 – 24,292. How sad is that? I doubt if anny of those killing themselves purchased a gun for that purpose.
Authorities say the white 18-year-old male who fatally shot 10 people and injured three others Saturday at a Buffalo supermarket in the heart of the city's Black community traveled from another New York county hours away.
Thirteen people — 11 of whom were African American — were shot, with three suffering non-life-threatening injuries.
The white male was actually live-streaming it online and had posted racists comments on social media. Good grief, what is happening in this country? So very sad and pathetic.
Seventeen people were shot Friday night in downtown Milwaukee just hours after three were shot a few blocks away, near the arena where the Milwaukee Bucks were playing in the NBA Playoffs.
Ten people were taken into custody in the shooting downtown, and nine firearms were recovered, according to Milwaukee Police Capt. Warren Allen.
A 16-year-old boy was fatally shot near "The Bean" sculpture in downtown Chicago's Millennium Park, authorities said. Police said the teen was shot in the chest at about 7:30 p.m. Saturday near the popular tourist attraction.
A mother was charged with shooting and critically wounding her two sons while they lay in their beds early Monday morning, one day before the family was set to be evicted from their home.
A father and daughter were allegedly shot with a rifle by the daughter's boyfriend at their Oxnard home late Saturday morning. The incident was reported as a family disturbance shortly before 11:40 a.m. in the 100 block of James Avenue, said Oxnard Police Department Cmdr. Luis McArthur.
Officers found the daughter, 27, and her 61-year-old father with gunshot wounds. The woman's 23-year-old boyfriend was arrested and a gun recovered, McArthur said.
Bucks County District Attorney Matt Weintraub said at a news conference Monday afternoon that 38-year-old Trinh Nguyen shot her two sons and tried to shoot a neighbor ― her ex-husband's nephew ― as he left for work around 7 a.m.
Six people were shot, killing three, at a DeKalb County condominium complex Sunday night, according to police.
Liberal Ventura Breeze