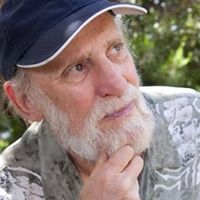 ∙ On May 6 there will be a celebration at the Art City Studios (see ad in this issue). If you haven't been to Art City, it is an amazing experience where you can spend hours walking around looking at the wonderful art and sculptures. The property has been sold, so if you haven't been there this would a great time to visit. Hope to see you there.
∙I want to thank Councilmember Mike Johnson who is personally helping to clean up Ventura by inviting the community to come to clean up events with him. See page 5 for how to participate.
∙I have heard some Venturans say that there is a new water-usage mandate, stating that they can only water their lawns one day a week. This mandate, from the MWD, applies to communities dependent on the state water project, and does not apply to Ventura. Our water comes from local resources. In a future issue we will have an article explaining our water sources and what condition they are in.
∙Recently Naomi Judd passed away. I normally wouldn't mention passing celebrities except for her daughter's statement saying, "We lost our beautiful mother to the disease of mental illness." People do not die from mental illness. They might die by suicide brought on by their mental illness. I hope there can be a clarification to the cause of her death so that people don't think mental illness is a killer. The clarification has been made. Naomi Judd, iconic country star and one-half of the mother-daughter duo took her own life on Saturday following a longtime battle with mental illness at 76 years old, multiple sources confirm.
∙A fundraising concert, where 100% of donations benefit UNICEF's coordinated response to the crisis in Ukraine, will feature a diverse selection of classical music, spanning works by the Great Masters to Ukrainian folk songs.
All donations support UNICEF's humanitarian response efforts directed towards children and families in Ukraine and neighboring countries offering a safe haven to those displaced. Tickets are free to the public and donations are encouraged. The event is Sunday, May 15, 6:00pm at St. Paul's Episcopal Church, 3290 Loma Vista Road, Ventura.
To donate or learn more about the organization, visit www.unicefusa.org.
∙The Ventura County Environmental Health Division (Division), in coordination with the California Department of Public Health (CDPH), is issuing a warning about the annual quarantine of mussels taken by recreational shellfish harvesters. This quarantine is due to hazardous levels of toxin causing paralytic shellfish poisoning.
The quarantine applies to all species of mussels taken by the public anywhere on the California coast including all bays, harbors, and estuaries. Commercially harvested shellfish are not included in the quarantine. In addition, consumers are advised not to eat recreationally harvested bivalve shellfish (such as mussels, clams or whole scallops) from Ventura County. Dangerous levels of domoic acid have been detected in mussels sampled from Ventura County, making them unsafe to eat.
∙A report by the European Union's Copernicus Climate Change Service found that while spring 2021 was cooler than average, the summer months were marked by "severe and long-lasting heatwaves" that saw numerous new temperature records, including an unprecedented 119.8 degrees Fahrenheit measured in Sicily last August. Maybe if we call this climate change and not globing warming all people will start believing it.
∙A New York judge is holding Donald Trump in civil contempt after the state's attorney general's office said he did not comply with a subpoena for documents as part of its investigation into the former President's companies.
Judge Arthur Engoron said Trump failed to abide by his order to comply with the subpoena, and that his attorneys failed to show how a search of materials held by Trump was conducted. Engoron said Trump would be fined $10,000 a day until he complies.
The judge stated, "Mr. Trump, I know you take your business seriously and I take mine seriously. I hereby hold you in civil contempt and fine you $10,000 per day until you purge that contempt."
∙ Guns In the News
Gunfire erupted at the Mississippi Mudbug Festival in Jackson. One person died and five others were hurt. The person who died may have been shot by an officer after "there was an exchange of gunfire between at least 2 to 3 individuals in and around a vehicle."
The possible suspect in the fatal shooting of the owner and two employees of a Mississippi Gulf Coast motel and subsequent death of a person shot during a carjacking was found dead after a standoff with police.
A man arrested following a South Carolina mall shooting in which nine people were wounded had opened fire in self-defense in a confrontation with other shooters, his lawyer said. Investigators believe a fight between people who knew one another led to the gunfire, and that "at least three suspects displayed firearms inside the mall."
At least four major shootings broke out across the United States over the Easter weekend, including one at a party in Pittsburgh that left two teenagers dead and several others injured early Sunday.
Two teens were killed, and several other people were injured in a shooting that stemmed from a large party in Pittsburgh according to police. Investigators are searching for multiple suspects in the shooting, which occurred early Sunday in the city's East Allegheny neighborhood at a property that was rented through short-term rental company Airbnb. The teens who were killed were both 17-year-old males.
Authorities received multiple calls reporting gunshots heard inside the Mall of Victor Valley with a reported juvenile gunshot victim. Police identified that the suspect was the co-owner of Sole Addicts store. Cockrell was reportedly chasing two shoplifters out of his store during the incident. According to police, Cockrell fired multiple shots at the shoplifters, but the shots missed the individuals and instead hit a 9-year-old female victim, luckily it did not kill her.
Gunfire took the life of a 16-year-old girl outside a Bronx high school when she and two other teens were hit by bullets fired in a dispute between "brazen criminals."
Police in Sacramento say six people are dead and 10 injured after a shooting in the city's downtown area.
Two people were killed and two injured in a shooting that occurred in broad daylight near a children's playground in San Francisco's Crocker Amazon neighborhood.
∙From a Ventura police report about those who continue to commit crimes; "Lindsay has an extensive criminal history and has prior arrests including Burglary, Possession of Burglary Tools, Possession of Stolen Property, Identity Theft, Possession for Sales of Narcotics, Drug and Paraphernalia Possession, Felony Evading, Conspiracy, Domestic Violence, Vandalism, Carrying a Concealed Firearm, Felon in Possession of a Firearm, Driving Under the Influence and Providing False Information to a Police Officer. Hartin has prior arrests including Burglary, Conspiracy, Robbery, Criminal Threats, Theft, Forgery, Identity Theft, Domestic Battery, Child Endangerment and Drug Possession. Both suspects were out on bail at the time of their arrest."
What were these two horrible people doing out on bail so that they could commit more crimes? We hope to get an answer to this in a future issue.