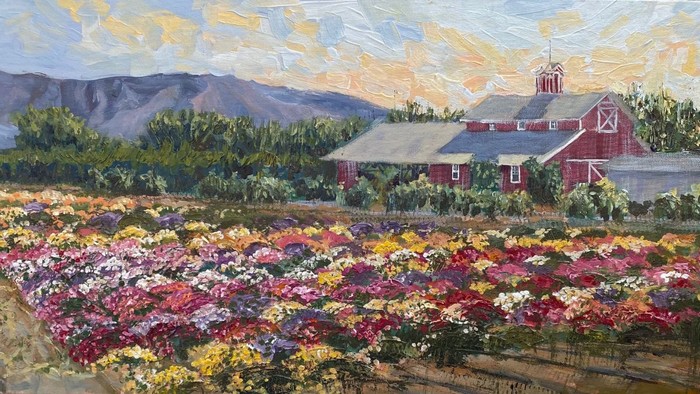 Laura Jespersen is an award winning, Ventura-based, acrylic artist. Always a creative, visual person, she has a background in architecture, receiving a Bachelor of Architecture from Cal Poly. Laura draws inspiration from the built and natural environment and the beauty of our beach town. Her experiences of a space, including the light, form, color or context provide the basis for her painterly realistic style.
Laura is currently showing her work in a duo show with artist Lisa Mahony at historic Olivas Adobe. The exhibit runs through summer 2022 and is themed Florals & Vistas, with colorful paintings of botanicals and Ventura scenery.
Laura enjoys painting weekly with Plein Air Thursday – Ventura County. Fellow painters meet on location in different locations around town each week to sketch or paint.
To see what Laura's currently working on, follow her on Instagram: @ljjartist. To see a selection of her delightful paintings, drop by the Ventura Visitors Center.