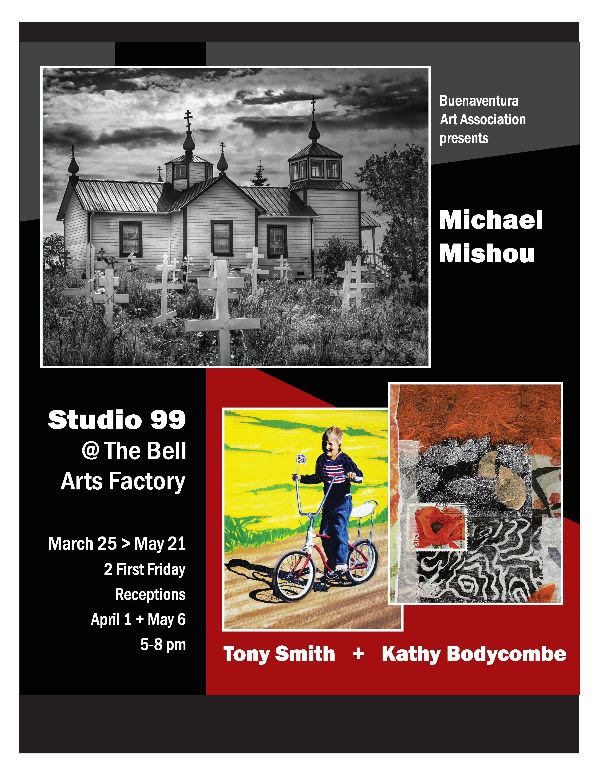 Michael Mishou,Tony Smith and Kathy Bodycombe
Now thru May 21, 2022
Open Fridays and Saturdays, noon to 4pm. First Friday reception on May 6, 5 – 8pm.
Michael Corrigan Mishou's show, The Eye of the Beholder, features photography, both color and black-and-white. Tony J. Smith of Oxnard, who elevates everyday scenes with vivid colors, is calling his show A Tribute to Beauty and Inspiration. Ojai painter Kathy Bodycombe usually works in oils and acrylics but instead presents Leaving a Stamp, a dozen collage pieces that incorporate postage.
Members Show at Harbor Village Gallery & Gifts Now thru May 17, 2022
Featuring the artwork and artisan crafts of 10 resident member artists, Harbor Village Gallery & Gifts also exhibits the works of over a dozen other BAA members!