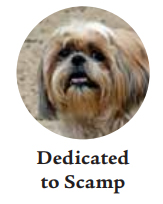 •SPAN Thrift Store is now open to the public and looking for donations of adult clothing, household items and tools if you've got items you no longer use.
SPAN Thrift Store regularly provides $10 spays and neuters for low income households with cats and dogs.Two upcoming clinics are: Tuesday, April 5th at the Albert H. Soliz Library – El Rio, 2820 Jourdan St., Oxnard, 93036, and a second one on Tuesday, April 12th at Shiells Park, in the parking lot, located at 649 C St., Fillmore, 93015.
Please call to schedule an appointment (805) 584-3823.
∙ The French Bulldog took Los Angeles' top spot once again in the American Kennel Club's (AKC®) 2021 ranking of the most popular AKC-recognized dog breeds in the U.S.
While the French Bulldog and Bulldog remain a constant favorite in the City of Angels, the Golden Retriever and Poodle have gained favor this past year, each jumping up one spot to land at #4 and #5, respectively. The German Shepherd Dog fell two spots to #6.
"Los Angeles seems to be following the national trend of the Golden Retriever and Poodle gaining popularity," said AKC Executive Secretary Gina DiNardo. "Both breeds make wonderful companions for a variety of people."
Los Angeles' top 5 breeds for 2021:
1. French Bulldog
2. Bulldog
3. Labrador Retriever
4. Golden Retriever
5. Poodle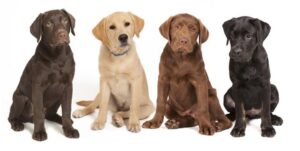 The AKC also announced its nationwide rankings today at a virtual press conference at the AKC Museum of the Dog in NYC. No one can keep the Lab down! The ever-popular Labrador Retriever is the nation's favorite dog for the 31st consecutive year.
While the loveable Lab remains a constant at the top of the charts, the Poodle has pawed its way back into the top five after 24 years, bumping the perennial favorite Bulldog out for the first time in almost a decade. The Bulldog has been a fixture among the top five most popular breeds since 2012.
Most Popular Breeds of 2021
1. Labrador Retriever
2. French Bulldog
3. Golden Retriever
4. German Shepherd Dog
5. Poodle
∙ Do's and Don'ts for Communicating with Your Cat
From body language to training tips, here's how to build better bonds with feline pals.
By Brittany Edelmann
Do: Ask for Consent When Petting
"Pet the cat a couple of times and then stop," says Melissa Bain, a clinical professor of animal behavior service at University of California Davis, School of Veterinary Medicine. "If the cat appears to want more attention, it should approach you." If not? "Respect that and stop petting," Bain says. This can lead to the cat wanting more attention because it realizes it "can signal to the owner to stop petting whenever," she notes. Lilly also recommends "offering a hand" and seeing if the cat rubs against it.
Do: Try Diffusing Tension
If you want your cat to be with you in a certain room, you can try using a plug-in diffuser called "Feliway," says Christine Fellacher, a veterinarian in Florida. Cats normally leave behind a chemical called a facial pheromone when they rub their face against something. These are seen as "happy messages" and a positive indicator of well-being. Feliway is a synthetic version of the feline facial pheromone. Fellacher recommends this diffuser for cats that are aggressive or stressed, as it can help reduce feline anxiety and have a calming effect. "Some cats will seek out that relaxation," Fellacher says. "They'll want to stay in that room because they know that they're a little more chilled."
∙ While more than 25% of U.S. households have a cat, cat owners are slacking when it comes to scheduling regular vet visits.
Cats are taken to the vet when their sick or in desperate need of care, but not for regular visits. Dr. Liz Stelow, Veterinary Behavior Specialist at the University of California, Davis said that there are several things that cat owners can do to help their visits to the vet run more smoothly.
"What typically happens to set off the vet visit on the wrong foot is that the owner brings the carrier in from the garage, and the cat panics," Stelow said. "This is because the cat is not accustomed to being in the carrier, and the carrier is a frightening thing."
There are plenty of informative videos to help cat owners to get their cats used to riding in carriers. Once that happens, cat rides can be seen as a positive.
"This doesn't mean that clients have to load their cats up into carriers and take them for daily rides," Stelow said. "But maybe occasionally they can have a few treats in their carrier and go for a quick ride in the car."
Bottom of Form
∙ Spending just 10 minutes with a therapy dog reduced pain, anxiety and depression in emergency department patients, according to a new study.
After visits from the animals, patients reported significant positive changes to how they were feeling.
Almost half of the patients (48%) who were visited by the therapy dogs and their teams saw a reduction in anxiety, while 43% reported a drop in their pain, 48% in anxiety, 46% in depression, and 41% reported improved wellbeing.
The findings of this study contribute important knowledge towards the potential value of emergency department therapy dogs to affect patients' experience of pain, and related measures of anxiety, depression and well-being
Dr Colleen Dell, of the University of Saskatchewan, Canada – who led the study, said: "The findings of this study contribute important knowledge towards the potential value of emergency department therapy dogs to affect patients' experience of pain, and related measures of anxiety, depression and well-being.
Dr James Stempien, provincial head emergency medicine, said: "The emergency room is a hectic place, and as an ER doctor myself, I know that anything we can do to improve the patient experience is welcomed."
The research, published in PLoS One, suggests that although it is not known what is behind how interactions with therapy dogs, and more specifically therapy dog teams, affect human emotions like anxiety, the findings are relevant to the broader conversation on the bond between humans and animals.
St John Ambulance therapy dog teams were introduced for 10-minute visits to 97 patients at the Royal University Hospital (RUH) emergency department in Saskatoon, and their responses were compared to 101 patients who did not interact with the dogs.