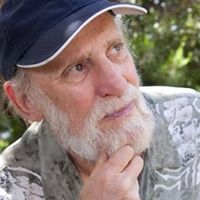 ∙It's wonderful that most of our entertainment events and music venues will be opening this year. Things would have been almost running back to normal and now Putin sets the world back.
I hope this isn't false hope and premature on the COVID front. In Europe, and many other countries, the cases and hospitalizations from COVID are slowly inching up and public health experts are worried about the consequences. In Britain, cases are rising just a few weeks after UK Prime Minister Boris Johnson lifted most mitigation measures. Infections were 48% higher and hospitalizations were up 17%.
Pursuant to this, City Hall, and its facilities opened to the public on Thursday, March 11. "This week's reopening marks an important milestone as we proudly welcome everyone back for in-person service," said Ventura City Manager Alex D. McIntyre.
When I was at city hall, Interview sessions were being held for the Cannabis businesses that will be opening in Ventura. I was told three will be approved initially with and five eventually given licenses to operate. Glad this will happen, and that Ventura will keep the tax dollars here.
∙Ventura County's Executive Officer Mike Powers retired two days after the Board of Supervisors placed him on paid administrative leave for undisclosed reasons. County Counsel Tiffany North confirmed Friday that the board had taken the action in a four-hour closed session devoted to litigation but would not say why.
Powers, 59, of Ventura notified the board Thursday he was immediately quitting the job he has held for 11 years. Powers said he was leaving to spend more time with his wife, Erin, and their two sons, age 10 and 13 but this may not have been the reason. A county employee filed a sexual harassment and discrimination complaint against Powers before he was placed on administrative leave on March 8.
∙The national average price for gas has topped $4 a gallon for the first time in more than a decade as gas costs continue to soar in the wake of Russia's invasion of Ukraine. Wouldn't we love to have our gas at only $4? The record high for the national average is $4.11, set on July 17, 2008. And, our summer formula is not here yet, that will add even more costs to gas prices. Of course, paying more for gas is better than being blown up by Russian bombs.
∙ In previous issues, we have published a few articles by Carol Leish regarding how downtown merchants (other than restaurants) felt about the closing of Main and California. They have all stated that they are happy with the closures. It was good to hear this because I just wasn't sure what affect this has had on downtown businesses.
∙Guns In the News
Once again, a young child under 5 has killed a family member. A three-year-old boy accidentally shot his mother dead as the family sat in their car in a parking lot at a supermarket in a suburb of Chicago. The family were sitting in their car outside a Food for Less store when the boy somehow found the gun and fired it, striking his mother.
"This could have been prevented," Dolton trustee Andrew Holmes said on Sunday as he visited the supermarket to hand out gun locks and speak to shoppers about the importance of gun safety. All it takes is a second: unlock it, thread it through the barrel, bring it back around, put it in and lock it back," Holmes told WLS-TV. "If you leave it, secure it."
Officials are searching for the person responsible for shooting and killing one man and injuring two other people at a party in Oxnard. The party, and shooting, took place at an abandoned business along Saviers Road. When officers arrived, they found 21-year-old Adrian Sandoval unconscious and unresponsive. Paramedics tried to resuscitate him, but he was unfortunately declared dead at the scene. Two others, 19-year-old Diego Mares and 24-year-old Arkangel Childs, were found wounded.
A 16-year-old was killed and three others were seriously injured in a shooting at a Quality Inn hotel in Colorado. Officers found the teen with an apparent gunshot wound, and he was pronounced dead at the scene.
A shooting outside a pizza shop on Chicago's South Side has left seven men wounded, authorities said.
One teen is dead and two remain hospitalized after a shooting outside a Des Moines, Iowa, high school. The incident is at least the 13th shooting at an American campus with K-12 students in 2022, according to a CNN tally.
A student shot and wounded an administrator and a school resource officer Friday at a suburban Kansas City high school, and the student also was wounded when the officer returned fire.
∙ Another journalist has been shot to death in Mexico. So far this year it is the eighth killing of a journalist in Mexico. Ten suspects have been detained in connection with last month's shooting death of a photojournalist in Tijuana.
∙ In a recent poll, two thirds of Asian Americans in Los Angeles County are worried about being a victim of a racial attack. It is unacceptable that any American because of their race, color, sexual orientation or religion should be concerned for the safety of their lives.
∙ I'm not kidding; regarding the Ukraine, Trump called for the U.S. to attack Russia but make it look like it was actually China by flying American planes with a Chinese flag on the side.
"And then we say, 'China did it. We didn't do it China did it,' and then they start fighting with each other and we sit back and watch."
∙ Retiring Republican Adam Kinzinger (R-Ill.) said that his "biggest regret" during his time in Congress was voting against the first impeachment of former President Trump.
Trump was impeached and later acquitted on two articles, abuse of power and obstruction of Congress related to a phone call in which he pressed Ukrainian President Volodymyr Zelensky to investigate the Biden family. Trump's accusers alleged that he withheld much-needed military aid to force Zelensky's hand, which Kinzinger said has affected Ukraine's ability to defend itself against Russia.
"It's important for political leaders to be transparent and admit regret when needed. The bottom line, Donald Trump withheld lethal aid to Ukraine so he could use it as leverage for his campaign," Kinzinger tweeted. "This is a shameful and illegal act, directly hurting the Ukraine defense today," he said.
Republican Rep. Tom Rice (S.C.) slammed former President Trump following the former president's rally in South Carolina, calling him "a would-be tyrant."
Former Republican National Committee (RNC) Chairman Marc Racicot slammed Trump over his comments on Russia's invasion of Ukraine, writing that the ex-commander in chief is "not fit to lead this nation."
In an article written for the Independent Record, Racicot analyzed Trump's commentary on the conflict in Ukraine, determining that the ex-president is not fit to lead the U.S., especially during a moment of crisis.
He said, the "essential qualities of leadership and human character" are decency, honesty, humility, honor and faithfulness. Donald Trump does not possess those essential qualities of character that leave him fit to lead this nation, most especially in a time of crisis."