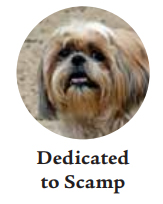 SPAN Thrift Store is open to the public and looking for donations of adult clothing, household items and tools if you've got items you no longer use. 
SPAN Thrift Store regularly provides $10 spays and neuters for low-income households with cats and dogs.
Three upcoming clinics in March are: Tuesday, March 1st at the Albert H. Soliz Library – El Rio, 2820 Jourdan St., Oxnard, 93036, a second one on Tuesday, March 8th at Shiells Park, in the parking lot, located at 649 C St., Fillmore, 93015, and a third one on Tuesday, March 15th
at SPAN Thrift Store parking lot, 110 N. Olive St. (behind Vons on Main),  
Please call to schedule an appointment (805) 584-3823.
∙ Happy 2022! We hope your year is off to as fantastic a start as ours has been here at SDF.
We were delighted to welcome teams back to our National Training Center for in-person visits this fiscal year. So far, we've had 71 working dog teams train with us on our rubble piles, in Search City, and at our new, improved agility yard—complete with specialized equipment built by an Eagle Scout candidate!
In December, we paired five search dogs with their first responder partners from California, Utah, and Virginia, and another eight search teams are currently progressing through our newly enhanced Handler Training Program.
Of course, we could not pair search teams without the amazing canines in our program, and our incredible SDF recruiters, dedicated shelter and rescue partners, and eagle-eyed volunteers have already recruited 18 dogs and counting into our forever family this year.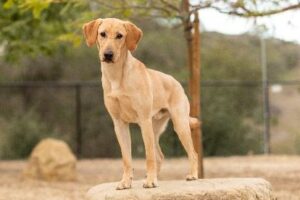 One of these recruits, Rebar, is a great example of why we love our SDF community: we couldn't do it without you! Rebar began life as a service dog trainee with Retrieving Freedom, a nonprofit that places service dogs with disabled veterans and children with autism, and due to his tennis ball obsession, he soon found his way to SDF. Thanks to our friends at Angel Flight Central and Angel Flight West, Rebar traveled to our campus via volunteer pilots and landed on all four paws, ready to rock the rubble.
Through these partnerships and your support, Rebar is now well on his way to becoming a full-fledged search dog in the months to come. Thank you for helping this rambunctious boy become Part of the Search!
National Disaster Search Dog Foundation
6800 Wheeler Canyon Road
Santa Paula (But it seems like Ventura)
∙ "It's hard to say how dogs experience time," Chyrle Bonk, a veterinary consultant at PetKeen.
If you're a dog owner, you may have heard a myth tossed around that canines lack a sense of time. According to this myth, there is little cognitive difference for them between, say, two minutes and two hours.
Yui Shapard, a small-animal veterinarian and educational director of the Association of Asian Veterinary Medical Professionals, states that one minute of pain can feel like "forever" for a dog.
"In a similar sense, when their humans leave them at home even for 30 minutes or three hours, to the dog it doesn't matter the length of time," she says. And "because dogs do not have a clear concept of time the way we humans do, they are always 'living in the moment.'"
This common belief leads veterinarians to strongly advocate for quality of life, including, for example, pain relief for dogs during surgical procedures, she explains.
But not all veterinarians and animal behavior scientists agree that dogs have no sense of time. In fact, Katherine Pankratz, a board-certified veterinary behaviorist, believes the idea is actually somewhat of a misconception. "They do have a grasp of time intervals and the differences between a short duration and a long duration."
Some dog owners would probably agree. After all, it's not uncommon for dogs to wake up and wait by the door or window not long before their human comes home.
Scientific research also lends support to dogs understanding the difference between varying chunks of time.
A 2011 study found dogs "are affected by the duration of time at home alone," even if the researchers could not confirm if the dogs were aware of the length of time they were left alone.
But it gets trickier when we compare the general sense of time in a dog's mind to our precisely calculated human clocks. As Pankratz notes, we can't really ask them if they understand time as we comprehend it.
∙ Do's and Don'ts for Communicating with Your Cat
By Brittany Edelmann
Ever wonder why your cat isn't being very friendly, or doesn't hang out with you often? While it's true that some cats are extremely affectionate and won't leave you alone, many just don't seem to be fans of people and take that famous feline aloofness to the extreme.
The reality: While you may want your kitty to sit with you or do something you want them to do, cats are complex creatures that vary in personality and behavior. "Just like there are humans who aren't into hugging and then there are humans who everybody they like they want to hug, there are some cats at both ends of that spectrum and everything between," says M. Leanne Lilly, veterinarian and clinical assistant professor at Ohio State University.
And unlike dogs, who were purposefully domesticated by humans tens of thousands of years ago, cats were not trained or bred to be domesticated, says Gabrielle Castro, a fourth-year veterinarian student at Ohio State University. But with a little insight into feline behavior, you may be able to train your cat (a little), or at least communicate your wishes to them more effectively.
The do's and don'ts provided here may help strengthen your bond with your cat, increasing the chances that they will be less stressed generally, and more inclined to relax and play, or just hang out with you. And that's good for both of you, because physical interaction with a cat can be beneficial for your overall health. One 2019 study by scientists at Washington State University showed a decrease in cortisol, a stress hormone, within just 10 minutes of interacting with cats (or dogs) compared to those who just observed interactions from afar. So give these tips a try.
Do: Blink Slowly
"How quickly you blink can affect your cat," Lilly says. Who knew? Slowly opening and closing your eyes can make cats feel more comfortable and help you form a better connection with them. A 2020 study published in Scientific Reports defined slow blinks as "a series of half-blinks followed by either a prolonged eye narrow or an eye closure." The researchers determined that cats are more likely to approach the experimenter who does this. It's like a smile.
Do: Use Clicker Training
Training clickers, available in any pet store, can help to get shy cats to come to you and play, says Fiia Jokela, veterinarian and resident in the American College of Veterinary Behaviorists. As part of the training, Jokela recommends using a long stick with a toy at the end. Each time your pet moves closer and his or her nose touches the end of the stick, make a clicking sound with the clicker and reward them with a treat or food that "the cat likes better than just the regular meal." To learn more about this technique, check out YouTube videos such as Best Friends Animal Society's "Clicker Training with Cats."