Parade entries are now being accepted for the Ventura Elks Club's 2022 County Ventura St. Patrick's Day Parade, which will commence at 10 a.m. Saturday, March 12, along Main Street in midtown Ventura. Among the county's most popular annual community events, the parade was dark in 2020 and 2021 due to COVID, but it returns in full force this year, along a new and improved Main Street route, running downhill from Lincoln Drive to Fir Street.
Entry to join in the parade is easy: Prospective entrants can simply go to the parade website and follow the basic steps to submit their forms and pay via PayPal. Entry deadline is Thursday, March 3; only the first 100 entries will be accepted.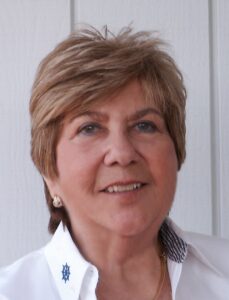 Leading the parade as its grand marshal will be Nan Drake, longtime co-chair of the parade committee (along with Jim Monahan and Brian Brennan). Drake is the governmental affairs and public relations director for E.J. Harrison & Sons, a sponsor of the annual parade since its first year, in 1987. She's proud of her work, she said, "because every day at Harrison, we improve the environment by recycling with the help of all of the residents and businesses in their service areas." The parade theme is "One World, One Air, We All Share"
The 2020 Irish Belle will once again take part in the parade lineup and don't forget our famous giant dirigible pig. Many entries that were on board in 2020 have confirmed for this year — so please join us for the fun and celebration of St. Patrick's Day, when everyone is Irish.
For more information on the parade and to enter, visit venturastpatricksdayparade.com.
If you have any entry questions, call parade committee member Aaron Gaston at 805-340-8217 or committee member Dan McGrath at 805-231-2779. For other parade information, contact Faye McDonald at fu[email protected] or 805-650-0825; or Jim Monahan at 805-340-1356.