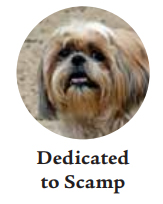 ∙ SPAN Thrift Store is now open to the public and looking for donations of adult clothing, household items and tools if you've got items you no longer use.
SPAN Thrift Store is providing low cost spays and neuters for low income households with cats and dogs.
Two upcoming clinics are:
First one will be at on Tuesday, January 18th at Shiells Park, in the parking lot, located at 649 C St., Fillmore, 93015. The next one will be cats only, at the Albert H. Soliz Library – El Rio, 2820 Jourdan St., Oxnard, 93036, on Tuesday, February 1st.
Please call to schedule an appointment (805) 584-3823.
∙ "If there are no dogs in Heaven, then when I die I want to go where they went."
Will Rogers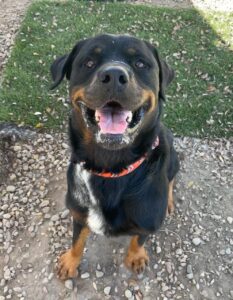 ∙ A family was put in a difficult situation as they needed to move from their home and had to give up one of their two dogs. They were able to keep their Chihuahua but had to give up their Rottweiler named Creed. The owners of Creed found a nice family to care for him who lived in a farmhouse so he had plenty of land to run around. They said to the new owners if anything came up where they could not care for Creed then to let them know and they would find him another home.
About a year later a property manager went by to check on the farmhouse and found the occupants had moved out and left Creed behind and inside a chain link kennel next to the house. He fed Creed for a couple of days hoping the occupants would return to pick up their dog but no one came for him. The property manager called Canine Adoption and Rescue League (CARL) as he has in the past when he finds abandoned dogs and so an employee picked up Creed and brought him to their kennel. Creed was checked out by a vet and then placed up for adoption. Creed was cared for by the employees at CARL and exercised by the volunteers for about four months
While some volunteers of CARL were at an off-site adoption event, they were approached by a lady who asked if we had a dog named Creed and we said yes. The lady said, "I think that is our dog". It turns out they drove by where the new owners used to live and noticed the house was vacant. They discovered a video of Creed that a volunteer at CARL had made and placed on social media.
The original owner made an appointment with CARL to go see Creed the very next day and brought along Creed's little Chihuahua brother. Once they walked up to his kennel, there was no doubt that this was their Creed! Tails were wagging and lots of tears flowed of the happy reunion. Creed's original owner is now in a situation where they can keep him and so they brought home their dog from the kennel the same day. All of this is possible due to CARL picking up Creed and caring for him until his original owners could be found. It truly is a Christmas Miracle! For more information on Canine Adoption and Rescue League, their website is carldogs.org.
∙ What can your pet eat?
While you generally should not give pets human food, there are some treats that are safe apples, carrots, green beans and bananas. It is usually better to get treats that are made for them.
No matter how cute those puppy-dog eyes are, do not give your pets these items:
Sweets, especially chocolate.
Grapes
Raisins
Onions
Garlic
Chives
Nuts
Turkey meat, skin or bones
Anything with artificial sweeteners, especially ones using Xylitol
Yeast dough
Cats have been known to eat plants, some of which are toxic to them. Avoid plants like poinsettias and Christmas cactuses if your pet likes to munch on plants.
Keep pets safe, whether you travel or host. If you are traveling with your pet, make sure to use this checklist:
Collar
Identification tags
Usual food and medicine
Contact information for an emergency clinic
A safe space prepared for pets while guests visit
A pet carrier for travel
During holidays, pets will likely have their routines thrown off. Try to take them on walks, play with them before guests arrive and let them have a secure, safe place away from the party.
∙ By Susanne Ruststaff
Bentley seemed to be in a haze. Normally this 12-pound Chihuahua-terrier mix would never refuse hot, fresh French fries from a drive-through fast food joint. But on a recent warm afternoon, he turned his head away at his owner's offer.
"He wouldn't take them, so I knew something was wrong. He was just out of it," said Dana Long, a resident of Tiburon. Long eventually took his dog to the veterinarian, who informed him that his typically sprightly and voracious Bentley was stoned. He had likely picked up a chocolate edible on the fields of a nearby middle school, where Long's daughter was playing softball.
While excess cannabis consumption by canines is not new, cases are growing as more and more states legalize the drug, and its use becomes more widespread, according to the American Society for the Prevention of Cruelty to Animals. The group's poison hotline suggests that as more and more states have legalized recreational marijuana, reports of marijuana toxicity in dogs have also grown.
Between 2017 and 2020, national call volume for cannabis ingestion rose from 1,436 to 3,923 cases, said Tina Wismer, a veterinarian and senior director of the New York-based ASPCA Poison Control Center.
Those numbers are likely just a fraction of the true incidence of marijuana poisonings — reporting to the control center is voluntary — but the trend is clear. In California, where recreational marijuana was legalized in November 2016, call numbers grew by 276% between 2016 and 2020. In Colorado, those numbers have risen eleven-fold since legalization in 2012.
It might sound funny that so many pooches are getting into the hooch. But for dogs who accidentally ingest potent edibles intended for a human several times their weight, the narcotic effect can be serious. In addition, if dogs are chewing on drugs found outdoors, it is possible those drugs are laced with chemicals other than THC, the active ingredient in pot, said several veterinarians.
∙ Lebanon, N.H. (AP) A German shepherd named Tinsley, first thought to be a lost dog, successfully led New Hampshire state police to the site of its owner's rollover crash.
Both the vehicle's occupants were seriously hurt, but thanks to Tinsley's dogged efforts they quickly received medical assistance once officers discovered the truck, which went off the road near a Vermont interstate junction, WMUR-TV reported Tuesday.
"The dog was trying to show them something," said Lt. Daniel Baldassarre of the New Hampshire State Police. "He kept trying to get away from them but didn't run away totally.
"It was kind of, 'Follow me. Follow me.' And they did that and you know, to their surprise to see the guardrail damaged and to look down to where the dog is looking at, it's just, they were almost in disbelief," he said.
A New Hampshire state trooper and police from the nearby city of Lebanon responded to the crash site late Monday, just across the state line in Vermont.
There were no further details on the condition of those injured in the single-vehicle crash.