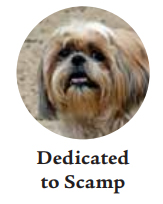 ∙ SPAN Thrift Store is open to the public and looking for donations of adult clothing, household items and tools if you've got items you no longer use. SPAN Thrift Store regularly provides $10 spays and neuters for low income households with cats and dogs.
Three upcoming clinics in January are: Tuesday, January 4th at the Albert H. Soliz Library – El Rio, 2820 Jourdan St., Oxnard, 93036, a second one on Tuesday, January 11th at SPAN Thrift Store parking lot 110 N. Olive St. (behind Vons on Main), and a third one on Tuesday, January 18th at Shiells Park, in the parking lot, located at 649 C St., Fillmore, 93015.
Please call to schedule an appointment (805) 584-3823.
∙ A border collie, named River, who suffered spinal injuries and was paralyzed in his hind legs after collapsing unexpectedly in October can stand and is beginning to walk again, following neurosurgery six weeks ago by UC Davis veterinarians. River came in to UC Davis after suddenly being unable to stand and walk on his own, said UC Davis veterinary neurology resident Amanda Xue.
UC Davis team did an MRI and found he had "essentially a slipped disc," Xue said. UC Davis veterinarians drilled a hole in River's back and extracted the material that was compressing his spine. "He's exceeded my expectations," Xue said. He's walking on his own and wagging his tail."
River's owner, Linda Drafton, took the dog in for a recheck exam at UC Davis Veterinary Medical Teaching Hospital's small animal clinic. The past two months has been a whirlwind. She drove three and a half hours from the Redding area to UC Davis to get River help on Halloween; now her dog is mostly back to normal.
∙ By the time Carolyn Chow learned that her father had Alzheimer's, he would only have five years before succumbing to the disorder in 2017 at the age of 86.
It was devastating to see her father deteriorate so quickly. "He was highly educated, brilliant and highly sociable, and Alzheimer's took that all away," said Chow, a staffing consultant for the Division of Human Resources at Cornell.
Chow is now supporting research into Alzheimer's by bringing her dog Nora, a 7-year-old Chihuahua mix, to the Cornell Veterinary Biobank to contribute to the Dog Aging Project. The nationwide study is an essential part of a $5.1 million research project recently launched at Cornell, the University of Washington and the University of Arizona to investigate the potential links between Alzheimer's disease and a similar condition in dogs called canine cognitive dysfunction (CCD).
The four-year-project, funded by the National Institute on Aging, is the first large-scale research study to compare CCD and Alzheimer's disease to determine whether they are triggered by the same genetic and environmental factors.
Researchers in the study will analyze biological samples of hundreds of dogs to identify biomarkers for CCD and bank those samples for future research. Discovering the specific factors that cause CCD will help advance our understanding of Alzheimer's – a rapidly growing disease in the United States. Currently, an estimated 6.2 million Americans 65 and older live with Alzheimer's, and by 2050, that number is expected to reach nearly 13 million, according to the Alzheimer's Association.
Alzheimer's and CCD share many similarities: Both are incurable and both are difficult to diagnose until behavioral changes emerge. Dogs with CCD, for example, do not recognize familiar people and may stare blankly into space and wander aimlessly.
In the first phase of the Alzheimer's study, researchers will identify 200 dogs that have CCD, based on a questionnaire the owners complete when enrolling their dogs in the Dog Aging Project. As the canines reach the end of their natural lives, researchers will then examine 100 of the dogs that died to identify the neuropathological markers of CCD.
Identifying the biomarkers of CCD could then be applied to research on Alzheimer's to determine whether the same cellular changes are associated with the disease in humans.
Castelhano said the collection at the biobank will be made available for future research on Alzheimer's disease and related dementia, as new tools are developed to deepen our understanding of these conditions.
Dogs are also a better animal model to study Alzheimer's than mice, which have traditionally been used but do not develop a similar type of dementia naturally, Kaeberlein said. "Companion dogs living with their owners live in the human environment," he added, "and that's something we really just can't recapitulate in the laboratory."
Sherrie Negrea is a freelance writer for the Cornell College of Veterinary Medicine
∙ (CNN)While you're rummaging through cabinets and crevices trying to find your cat's new favorite hiding spot, cats may be keeping mental tabs on you, too. A new study out of Japan found that a stationary cat can track its owner's location using audio cues specifically, the owner's voice.
Saho Takagi, first author of the study and a doctoral student at Kyoto University, said she has always been interested in cats' hearing abilities. She's a cat person all around, but said her favorite part is their ears. Cats have sensitive ears that can move in different directions.
"I saw a cat with only one of its ears tilted back, listening to the sound behind it, and felt that cats must be thinking about many things from the sound," Takagi said in an email to CNN. "This time, I investigated whether they map their owner's position spatially from sounds."
The study, which took place in a home setting and at a cat café, observed how cats would react to their owners' voices without visual cues by using speakers that played a recording of owners saying their cats' names. The researchers placed the speakers apart from each other, out of the cats' sight, to see how the cats would respond to the sounds, especially if the owner's voice appeared to teleport from one location to another. Another group of people, who were not animal behavior experts, rated the cats' level of surprise from a scale of 0 to 4, based on behaviors like ear and head movements.
Cats in the study were surprised when their owners appeared to "transport" from one location to another, the study concluded. Results from this study demonstrate evidence of socio-spatial cognition in cats, meaning they can mentally picture where others are through cues like sound.
"It is generally believed that cats are not as interested in their owners as dogs are, but it turns out that they were mentally representing the invisible presence of their owners," Takagi said.
The study said this ability to create mental images based on sound and other stimuli indicates complex thinking. The ability is particularly important for animals that need to hunt prey under poor visibility. Cats understand their names and are probably just choosing to ignore you, a study suggests
"This is an ability that is the basis of creativity and imagination," Takagi said. "Cats are thought to have a more profound mind than is thought."
Ingrid Johnson, certified cat behavior consultant with Fundamentally Feline, said cats can get attached to their humans — especially when they're older. She said some senior cats wake up distressed when they can't see or hear their owners.
"This is a great example of elevating our expectation of the cat a little bit and realizing that they do have the capability of having that bond in that relationship where they actually will take comfort in their people," Johnson said.
Studies have found cats can also distinguish between their owners' and a strangers' voices, and they can recognize emotional sounds. Our feline friends might be more perceptive — and hear more — than we give them credit for.