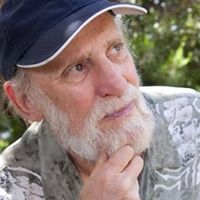 ∙ I wish all a happy, happy New Year. We all thought 2022 would be better with the elimination of COVID, but it appears that it is here to stay. I think going forward receiving COVID shots will be just like getting the flu shot. Just something we do every year.
A special happy new year to our wonderful readers, donors and the amazing Breeze staff who make the paper possible.
∙ The Ventura City Council unanimously voted to extend the downtown outdoor dining program until July. It was set to expire on Jan. 7. Making this closure permanent could take several years. The added time will allow city staff to create a new special permit to address lost parking revenue and other traffic concerns. With the closure extended, the city expects to lose approximately $236,000 in parking fees from downtown meters.
To make the street closure permanent there will be a traffic study, an environmental analysis, approvals needed from the Coastal Commission and other procedures put in place.
The question to many is what negative effect this has on non-restaurant businesses (many would have closed without this) and additional traffic pushed over to Poli and Santa Clara?
Councilman Jim Friedman stated his concerns saying, "I'm starting to see emails and more people checking in saying this is great for the restaurants but it's really not great for the retail. We can't turn a deaf ear to that nor can we say it's a done deal because we have to have a lot more public discussion about it. I'm not being negative about it, I'm being realistic."
∙ When did the pound sign # become hashtag? And why? Is the & sign next?
∙ From CNN. Never one to understand a filter, former President Donald Trump veered into antisemitism in a recent interview with journalist Barak Ravid. "It used to be that Israel had absolute power over Congress," he said. "Today, I think it's the exact opposite, and I think Obama and Biden did that." The comments were in relation to how Jewish people feel toward Israel, and according to Trump, they don't seem to care about the Jewish nation. "The Jewish people, in the United States, either don't like Israel or don't care about Israel," he said before fully blowing the dog-whistle. "I mean, you look at The New York Times—The New York Times hates Israel, hates it. And they're Jewish people that run The New York Times. I mean, the Sulzberger family."
The release of Trump's diatribe comes a day after his on-and-off favorite network, Fox News, got in trouble for posting an antisemitic cartoon featuring billionaire George Soros, who is Jewish, as a "puppet master" controlling Democratic prosecutors.
∙ Robert Palmer, 54, of Largo was sentenced to 63 months behind bars in D.C. federal court by Judge Tanya Chutkan. The sentence equaled what prosecutors had been recommending. It is the stiffest criminal sentence of any Jan. 6 Capitol riot defendant so far.
Palmer admitted during an October court hearing where he pleaded guilty that he was the man photographed throwing a wooden plank at police outside the U.S. Capitol and spraying a fire extinguisher at officers, then throwing the empty device at the line of police.
It will be very interesting when the Jan.6 Capitol commission eventually releases its findings.
∙ Be very careful buying or using interconnected smart products, toys, etc. They might be a threat to your privacy. They may collect huge amounts of data about their users and their surroundings. Your personal information may be worth lots of money because the manufacturers could sell it to advertisers, and you will be inundated with ads that you don't want and maybe even hackers will get ahold of your information. Its bad enough that every time we research something that information is collected and sold.
∙ I'm very happy the US Food and Drug Administration has made the decision to reduce the requirements that abortion inducing medication be dispensed in person by a healthcare worker at a medical facility. These medications have been available since 2000 and are effective during the first ten weeks of pregnancy, well beyond the six weeks now required in Texas when women won't even know they are pregnant. Especially for lower income women who might not be able to afford an abortion even if they were to find a facility providing this procedure.
I certainly hope the Supreme Court's refusal to block the Texas "anti-abortion" law does not signal that it is ready to overturn Roe vs. Wade.
∙ Finally, the government is going to take a close look at identified aerial phenomena UAPs as they call them which we know as UFOs. In November, senator Kirsten Gillibrand(D-NY) introduced legislation creating in office to study UAPs and report their findings to Congress. It will investigate only UAPs sited in sensitive military airspace. There has been criticism of this limited role but it's certainly a good beginning. I hope when aliens land here they give us an ultimatum that we all live in peace or they will blow the earth up. It would seem this is the only way we can have peace, as nothing else has worked or ever will.
∙The Trump administration engaged in "deliberate efforts" to undermine the U.S. response to the coronavirus pandemic for political purposes, a congressional report concludes. The report, prepared by the House select subcommittee investigating the nation's Covid response, says the White House repeatedly overruled public health and testing guidance by the nation's top infectious disease experts and silenced officials in order to promote then-President Donald Trump's political agenda.
∙ Trump was booed by a portion of an audience in Dallas when he said he had received a Covid-19 booster shot.
The comments by Trump, who, despite championing his administration's efforts to develop Covid vaccines, rarely discusses his own vaccination and has largely declined to encourage others to get it came during a stop on his tour with former Fox News host Bill O'Reilly.
∙ Senate bill 9 and 10 takes effect January 1. They require communities in California to allow duplexes, and in some cases 4 units in most single-family home neighborhoods. A majority of Los Angeles County voters support the new state laws which are designed to spur housing construction and to provide more opportunities for residents to own their own home (the American dream).
∙ Californians will be able to dial a new three-digit number when seeking help for a mental health crisis. After weeks in which funding to make the hotline work seemed uncertain, the state Department of Health Care Services has announced it would spend $20 million to help support the 9-8-8 network.
The money "is a first step towards creating an easier to access system for mental health care. But it's just a first step," Sacramento Mayor Darrell Steinberg said in a statement. The Steinberg Institute he founded had advocated for even more money. "We're going to continue to fight for sustained funding for a mental health crisis response system that includes mobile crisis teams and appropriate follow-up care. Our jails and emergency rooms can no longer be our primary treatment for people in crisis."
As the mayor said this is a wonderful first step in handling those that are dealing with mental health issues. Next must be providing them adequate housing and services.