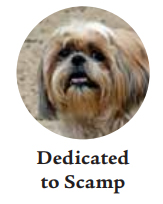 ∙Mixed-breed dogs "are significantly less likely" to have insurance claims for cancer than purebred dogs, according to an analysis done by Nationwide, a company that sells veterinary health insurance for dogs, cats, birds and exotic pets.
Some breeds are more cancer-prone than others, according to Nationwide insurance claims filed for 1.5 million dogs over a six-year period. Mixed-breed dogs were 48% less likely to have submitted claims for cancer than the average purebred dog, according to the news release.
When looking at the 100 most popular breeds of dogs, English cocker spaniels had a cancer prevalence 246% higher than other dogs. The shiba inu is 62% less likely to have a cancer claim.
Limiting the analysis to the 10 most popular breeds of Nationwide-insured pets, boxers were 161% more likely to file cancer claims, while the Chihuahua was 47% less likely.
"Nationwide members submitted claims for more that $49 million in 2020 for the diagnosis and treatment of cancer," said Dr. Jules Benson, chief veterinary officer of Nationwide.
"Early detection, better treatment options and the knowledge needed to make critical care decisions can make a difference," the news release reports.
"The signs of cancer in pets can be vague" and can be the same symptoms caused by other diseases, Dr. Benson said. "But having more information about cancer prevalence rates and what types of cancer are likely to occur can be key to an early diagnosis, and that can mean access to more treatment options and better outcomes."
Some early warning signs could be weight loss, drastic changes in appetite or thirst, or changes in energy levels, he said.
By Linda Wilson Fuoco Pittsburgh Post-Gazette
∙ Making sure animals find a home is a year-round mission for Lake Humane Society, whether the process takes place during the holiday season or not.
While the agency doesn't necessarily see a marked increase in adoptions during Hanukkah, Thanksgiving and Christmas, officials implore people to realize there's more to it than simply buying a fuzzy friend, poking holes in a gift-wrapped box, securing a lid and handing the moving present to eager tykes.
In fact, with all the spirited festivities of the holidays, giving a pet as a gift, is, simply put, not recommended on a commercial scale, as all members of a family should be "on board" with adopting a new household member due to the many responsibilities of ownership.
Lori Caszatt, LHS's interim executive director, noted new owners should think about the amount of time they have to dedicate to a new pet, in addition to the ancillary expenses of food, veterinary visits and possible medications it may need before adopting.
She said. "We never want someone to feel they have to surrender their pet because they have fallen on hard times and cannot afford to feed them. And we don't ever want to see a pet returned because someone felt a pet would make a good holiday gift and then realized they don't have the time or desire to care for it.
"It's not fair to the pet so we always make sure that adoption is a family decision," Caszatt added. "Our pets deserve a second chance and a family to love and care for them for the rest of their lives. By adopting a shelter pet, you are saving a life."
By Chad Felton The News-Herald
∙ The United States government has eased up on a rule that had banned the importation of dogs from 113 countries because of concerns over fraudulent rabies vaccination certificates. The change comes less than six weeks after the ruling, which pet owners had complained was overly restrictive, went into full effect.
As of Oct. 14, the Centers for Disease Control and Prevention had blocked the import of dogs, both foreign and those re-entering the country after traveling abroad, from 113 countries where the risk of rabies transmission for dogs was considered high. The ban was spurred, said the federal agency, by an increase in falsified health documents from international pet importers over the past 18 months.
Now, travelers flying with dogs who received their inoculations from a U.S.-licensed veterinarian may return to the U.S. from the previously banned countries, providing the animal is healthy, microchipped and at least six months old, and its owner can provide a valid U.S.-issued rabies vaccination certificate.
In 2020 alone, as pet adoptions surged across the United States, the C.D.C. said it intervened in more than 450 cases where dogs were being imported with false or incomplete rabies vaccination certificates. In June 2021, one rabid dog was imported from Azerbaijan, prompting a public health response involving agencies in nine states. For the C.D.C., that one incident was enough.
The dog's importation "highlights the timeliness of C.D.C.'s temporary suspension and the risk associated with rescue dogs imported from countries at high-risk for dog rabies," said Emily Pieracci, a veterinary medical officer with the C.D.C., in an email. "Dog rabies has been eliminated from the United States since 2007 and dog importations from countries at high risk for rabies represents a significant public health risk."
Dog owners heading out of the country with their animals should make sure their paperwork is up to date, and check their arrival and departure cities: The C.D.C. will not accept expired rabies vaccination certificates, and effective Dec. 1, all dogs that have transited through a country deemed high-risk for rabies by the C.D.C. must re-enter the United States at one of 18 approved ports of entry, including Chicago O'Hare, John F. Kennedy International and San Francisco International Airports. The C.D.C. had also initially planned to reduce those 18 approved ports to only three in early 2022, but has now rolled back those plans.
The C.D.C.'s change of policy does not offer relief to people, including aid workers and U.S. service members, who want to bring dogs to the United States for the first time. Many of them are struggling to reunite with animals they adopted during tours of duty abroad, and they have complained that the rule was too restrictive. Animals adopted abroad, without U.S. vaccination papers, are still unable to enter the U.S. without special permission.
By Debra Kamin
∙Deciphering your dog's barks.
Do you ever wonder why your pup barks when other dogs pass by your house, when you're on a walk and he sees another dog, when another dog barks at him, or whenever he meets another dog at the dog park?
Dr. Ireifej says that the characteristics of the bark can clue you into the reason behind it. "However, because this is subjective and therefore prone to misinterpretation and error, it is important to combine this interpretation with the dog's body language and the context by which the barking is occurring." Look to your dog's facial expressions and body language:
Ears pinned back, piloerection (hair on end), barred teeth = aggression, anxiety, stress
Bowing, pawing, nudging, tail wagging = playful, jovial, welcoming
The context in which your dog barks at another dog also matters.
Owner present or dog in his house or yard = territorial, welcoming, alerting
Approaching another dog or a pack of dogs = aggression, anxiety, or submission
Dogs running, playing = asking to play
By Jennifer Nelson
Isn't my dog just being territorial when she barks at other dogs at home?
If your dog simply barks at every dog she sees, is she just being territorial? Not necessarily. Dr. Ireifej says, you still must use the same interpretation criteria—the type of bark and the context of the situation. "Most people view barking at other dogs as they pass by the house as a negative action or a sign of bad behavior because we find it disruptive, startling, or uneasy. But this off-the-cuff interpretation may not be accurate if the entire situation is not taken into account," he says.
What if my dog only barks at select dogs?
If your dog only barks at one or two neighbor dogs, does that mean he doesn't like them? It depends. When dogs bark at other dogs it's usually because of either a historic reason or a current reason, explains Dr. Ireifej. Your pup's history plays a role—if he had a pleasant or negative interaction in the past, or even something about that dog in the moment can cause him to bark.
Your dog barks at another dog because of things like the other dog's body language, its facial features, its scent, its pack status, its level of excitement, as well as your dog's previous memories, traumas, or interactions.
Maybe your dog had a bad experience with a small white dog and now barks at all small white dogs, or maybe your dog senses the other dog's level of excitement or protection of its owner and is responding in kind.
Therefore, deciphering why your dog barks at other dogs can be tricky. Watch his body language, read the cues of the situation, then try to figure out his motives. If you're concerned about your dog's barking, especially if it's aggressive or reactionary, talk to your veterinarian about it, and seek out a certified veterinary behaviorist or trainer.
As always, consult your vet about your dog's behavior.