Established in 2006 in part by a gift from the Addison Family, Bell Arts Factory is a non-profit, community-based organization that utilizes the arts as a means to deliver messages and encourage acts of greater good within our community.
432 N. Ventura Ave., Ventura 805-836-2787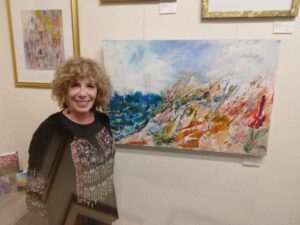 Showing at the Buenaventura Art Association are Bonny Butler and Mariah Bentley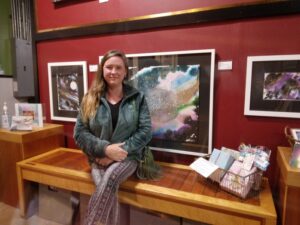 "A 66-year-old, non-profit institution devoted to connecting the community with artists, artists with each other, and learning and growing as artists ourselves." Buenaventura Art Association will feature photographs by Stella Kuyumjian in a solo exhibition Jan. 7-March 12, 2022, in Studio 99. "Knowing Your Identity" is the theme of these fine art prints by the Thousand Oaks resident.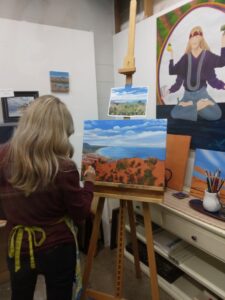 In her studio retired city council member Christy Weir (who was on the Ventura City Council from 2003-2020) is enjoying the time she has to devote to her first love painting.
In their shared studio Jane Peterson, Lauren M. Peters and Nova Clite are displaying their art from their challenge to each other to paint 100 pieces in 100 days.