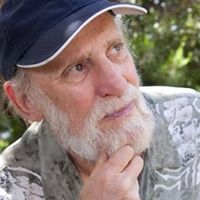 ∙ Congratulations to two Breeze staff (we call ourselves Breezers) Sheli Ellsworth is the new President of the Ventura County Writers Club. She is an award-winning short story writer and contributing writer to the Breeze. Mary Thompson is the new President of the Olivas Adobe Docents. She is one of our distributors and sets up our booth at some events.
∙The City Council is still deciding on what the future is for the permanent closing of some downtown streets, which is called "Main Street Moves." They are still examining how much the city and downtown businesses should pay to keep Main Street closed to vehicular traffic. The closing has kept many businesses (especially restaurants in business) by allowing outdoor dining, but if kept permanent it will very expensive if done right.
The Council has requested staff provide additional information on the proposal.
Even though a majority of residents asked preferred the street closures remain, I wonder if people living on Poli and Santa Clara were asked how they felt about all the additional cars on their streets? And how has this affected business for non-restaurants downtown? Will people walk several blocks to get a cup of coffee?
I assume that eventually this will become permanent, and the streets will be closed. Pavers, planters, fountains should be installed at a great expense. Where will the money come from?
I think it is a great idea, but perhaps should only include three streets, and not all of downtown. Main St. down by the mission has great potential and should be considered when thinking about what to do downtown.
∙ Since I changed our clocks back before I went to sleep on the 7th and not at 2AM as instructed, I hope I don't get in trouble. I got confused though. Did that mean that I lost an hour of having fun or picked up an hour to have fun? Will I need to wait a year to resolve this?
∙Recently a high school (Inglewood High) football team beat another school 106-0. Inglewood went for a two-point conversion leading 104-0. I think this is awful for both the losers and maybe more so for the players on the winning team. What did this teach them about sportsmanship? The coach should be fired, or suspended, and their football team should forfeit a game. The principal did issue an apology, though that probably wasn't enough.
∙From George Skelton writing in the LA Times.
"Guns, violence and political extremism are on the rise. And Americans risk disaster, sooner or later. That's the view of a longtime University of California firearms researcher whose hard-hitting report was published last week in the journal Injury Epidemiology."
Whom am I to disagree with this?
∙A New Jersey gym owner has been sentenced to more than three years (41 months) in prison for punching a police officer during the insurrection on Jan.6 at the Capitol. Hopefully this will be the guideline for others who face prison terms. Perhaps whomever sparked the insurrections should also go to prison.
∙An Anacapa Middle School history teacher, who was not named, is no longer working at the school. A video of in-class comments made by her stating that Hunter Biden had child pornography on his laptop and was having sex with his niece was made public. I certainly hope that she is also no longer employed by the school district. She also told her students that Donald Trump was currently president.
The teacher is no longer at the Anacapa but is still an employee of the VUSD while the review of the situation continues. If this is all true, I certainly hope that she is eventually fired from the district.
I know that we all hate it when some students use their cell phones during class, but, when they record this behavior, they are serving an important purpose of exposing teachers who shouldn't be teaching our young people.
∙A new 600-seat music venue, and restaurant is set to open next year on the site of the former Discovery Ventura bowling alley in midtown.
It was an odd mix; a bowling alley, fine restaurant and a music venue, and it just didn't work. I know several Venturan's who lost money by investing in Discovery Ventura. I know the owner opened in another city and was accepting investors even as he declared bankruptcy.
I certainly hope this new venue is successful as it would bring new life to mid-town and some well-known musical acts to Ventura.
∙I certainly don't know much about what is in the new $1.85-trillion social safety net bill (I doubt if those voting for and against also know much about what is in it). I do know there is $390 million provided for early childcare and education. It would provide universal preschool for 3- and 4-year-old children. It would also subsidize the cost of childcare for a large number of parents with children under 6.
I think this is extremely important, as it would help millions of working parents (especially low-income families) to keep pace with the more affluent who can afford to have their children attend private early classes and allow both parents to work.
Many minority children fall behind in school very early and have a hard time catching up.
∙Big Bird has ruffled some feathers by announcing he had been vaccinated against COVID-19. The Muppet tweeted that he had gotten the shot. Even though he has been on TV since 1969, he is officially only 6-years old so only just became eligible to get the shot. He stated, "My wing is feeling a little sore, but it'll give my body an extra protective boost that keeps me and others healthy."
This is, of course, a decision which is not shared by all parents as sensible/necessary. It is not known if Ernie and Bert have been vaccinated.
∙According to a new poll from the Public Policy Institute of California, nearly 80% of California voters are in favor of changing the state's process for recalling elected officials. The survey comes nearly two months after an unsuccessful attempt to remove Gov. Gavin Newsom. The first-term Democrat defeated the recall with 62% of the vote (the same margin he won when he was elected in 2018).
I'm glad both Republicans and Democrats realize how absolutely absurd this process is, plus it cost "us" almost $300 million.
∙The United States had its hottest summer on record this year, narrowly edging out the previous one that was set 85-years ago during the Dust Bowl.
The National Oceanic and Atmospheric Administration announced that the average temperature this summer for the contiguous U.S. was 74 degrees. The heat record saw a season full of extremes, with persistent drought, wildfires, record-breaking heat, hurricanes and other extreme weather. If I didn't know better, I would think this is climate change. As I write this, it is 85 degrees outside.