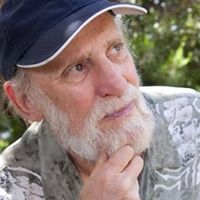 ∙ Two important Venturan's who helped make Ventura an even better place to live, have passed on. Suz Montgomery contributed more to the overall city of Ventura, whereas the contribution of Reverend McCurtis was more specific to the west side, but still significant. I considered both to be friends' and will miss them. If you didn't have the opportunity to celebrate their lives in this issue, please send your thoughts to [email protected] for our next issue.
∙The 9th Annual Ventura Harbor Village HOWL-O-Ween Dog Costume Contest is back. It will take place on Saturday, October 30, from noon to 2pm. I will be one of the judges, so come on out and cheer for your favorite dog and say hello.
∙On Saturday, October 17, I attended the first live performance – in a very long time – of the New West Symphony, "Delights and Dances". It was held at the Performing Arts Center at Ventura college. I was disappointed at first when I saw it was "only" a string orchestra of about 20. I was certainly not disappointed as the concert continued; it was simply wonderful. Their musicianship and interpretation of the composers was excellent. The director, Michael Christie, involved the audience in a very personal manner.
The good news is that in December the entire orchestra will be performing again. The bad news it will not be in Ventura but in Thousand Oaks and Camarillo (still close enough to attend). Wouldn't it be nice if we had a real Performing Arts Center in Ventura?
∙Guns in The News:
Police say three men have been arrested in connection with an early morning shootout at a St. Paul bar that left one woman dead and 14 people injured.
Two U.S. Postal Service employees were killed and another, who was identified as the suspected shooter, died from a self-inflicted gunshot. The shooting occurred at the Orange Mound post office.
A Florida man was arrested Tuesday in the shooting death of a woman who was on a Zoom call when her 2-year-old fired a gun, officials said. The toddler found the gun, which went off while the woman was on a Zoom call with co-workers. Veondre Avery, 22, the child's father, faces charges of manslaughter and failure to securely store a firearm in the killing.
A shooting on Sunday at a homecoming event on Grambling State University's campus has left one dead and dozens injured. Multiple shots were fired around 1:15 a.m. on the campus' quad area.
Newport News Police Chief Steve Drew said a boy was shot on the side of his face and a girl was shot in her lower leg at Heritage High School. They were taken to a hospital with non-life-threatening injuries.
Bobby Gayle is still recovering after being shot seven times this month in California's Central Valley. The incident took place on Oct. 8 while the 45-year-old man was on the job at a Stockton restaurant. Bobby saw a man driving at high speed through the parking lot and yelled for him to slow down. The man, identified as Michael Hayes, 31, stopped his truck, got out and started shooting and spouting racial slurs.
If manufactured guns aren't bad enough, homemade "ghost guns" in Los Angeles is believed to have accounted for 21 killings in Los Angeles since January and dozens of assaults in armed robberies. Police expect the problem to get even worse because of weapons typically are made of polymer parts created with 3D printing technology and can be assembled at home using gun kits. They are relatively inexpensive so even more people can own them.
The good news is that California has a new gun control bill that wasn't even opposed by the NRA or any Republicans. The measure adds ghost guns weapons that can be seized by police from someone who is red flagged by a judge for such crimes as domestic violence. They were among the firearms that could not be seized by police before this bill. How incredibly absurd was that?
∙California just had his driest water year in a century and, sadly to say, experts fear the coming 12 months could even be worse. The total was half of what is considered average during a water year in California. A water year runs from October 1 to September 30.
∙ One strange aspect of the new Texas abortion law is that it also gives private citizens the right to sue anyone who performs, aids or abets an abortion or intends to do so – for $10,000. The polarization in this country is bad enough without financial incentives to divide us even further.
∙When the Pew Research Center surveyed people living in 17 countries, Americans were the most likely to feel that their country was the most split along partisan, racial and ethnic lines. Religious differences were also high on the list.
∙Even though I might agree with what the state wants to spend money on I'm often reluctant to vote for bonds because of the huge over runs after the projects are started. For example, the California bullet train is facing another proposed cost increase of a billion (yes a billion) dollars as contractor's costs just keep increasing. And the time that was projected to complete the project is many many years over the allotted time.
Apparently, a contract with the state means nothing. Why not just tell the builders to just spend as much as you need and take as much time and send us your invoice for payment?
∙ There was so much news to report this issue that we didn't have room for your favorite cartoons, crossword and sudoku. But no fear they will return in the next issue.
---
I once built a ship in a bottle. They had to break the bottle to let me out.
~ Steven Wright