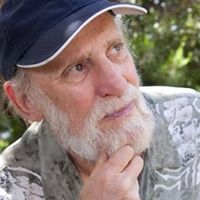 ∙ Wow, beginning of our 14th year. Hard to believe. My thanks to our readers, advertisers and amazing staff. It's been a tough year for all of us but better times are coming.
∙ The amount of time that City Council members can speak at the Council meetings has been limited by a council vote of 6-1. Councilmember Mike Johnson was the no vote. There will be a digital timer in future meetings, so discussions don't run too long.
I can see this being more of a nuisance, and adding confusion, than anything else. Right now, the mayor can advise a council member when their time is up which seems to work just fine in my opinion.
∙ Ventura Unified School District has nearly $21.5 million in federal COVID-19 funding to help students and teachers make up for lost instructional time as presented at the board's Sept. 21 meeting. The district is considering improvements in air conditioning and sanitation and providing students with more academic support.
The proposals are in a draft plan that all school systems need to consider in order to receive some of the billions of state and federal relief dollars that have been available since the pandemic shut down schools. A plan must be submitted for federal approval before the end of October.
∙ In this issue we have an article about a fundraiser held for Erik Nasarenko to support his 2022 run for Ventura County District Attorney. Erik was selected to the position by a 5-0 vote of the Ventura County Board of Supervisors on January 26, 2021 but will have to run next year. A Venturan, Nasarenko served on the Ventura City Council from 2013 to 2021. I will support Erik for election to the post.
∙ On this issue's cover, we report on a rally held in Ventura (and across the country) to ensure that woman can control their reproductive rights as guaranteed by Roe vs. Wade. I am a big supporter of Roe vs. Wade and women making their own very personal decisions. I certainly the Supreme Court doesn't reverse it.
∙ Over three hundred people participated in this year's West Ventura County Walk to End Alzheimer's held at The Collection at Riverpark on Saturday, Sept. 25. Others supported by walking in their neighborhoods. The event raised more than $118,000 to fund research and local services throughout Ventura County, including support groups, education programs, and a 24/7 Helpline 800.272.3900.
∙ The United States reached a pandemic milestone recently passing 700,000 deaths from COVID-19. It took 3 ½ months to go from 600,000 to 700,000 deaths.
∙ Congresswoman Julia Brownley (D-CA) has introduced the Gun Suicide Prevention Act to address the prevalence of suicides by firearms. This bill would require firearm manufacturers and retailers to include labels that provide the number of the National Suicide Prevention Lifeline, 1-800-273-8255 (TALK).
"The epidemic of gun violence continues to plague communities throughout our country and forever changes the lives of families who have lost someone to gun deaths," said Congresswoman Julia Brownley. "In fact, two-thirds of gun deaths in the United States are from suicides."
"That is why I have introduced the Gun Suicide Prevention Act, which aims to combat the alarming suicide rate in our country," continued Brownley.
∙ Ventura County Fair Board of directors voted to allow an October gun show at the Ventura Fairgrounds. They did vote to not allow "ghost gun" kits that make it possible for people to build firearms without serial numbers.
Lawyers for the California Department of Food and Agriculture (they own the fairgrounds not the city) advised fair leaders they would have to show a legal basis to not allow the Crossroads gun show (Oct. 23-24).
And, speaking of guns. A 16-year-old boy was killed and two other children were hurt in a shooting at a school bus stop in Louisville, Kentucky.
Thirteen people were shot and one person was killed in a shooting at a Kroger in Collierville, TN. The shooter is also dead from a self-inflicted gunshot wound.
If you've been reading my article, you know how I feel about guns so I support anything that might reduce gun deaths. People don't buy guns to kill themselves, but it sure is easier if they own a gun.
∙ This is too funny to not report. A Turkish man who got drunk and wandered into the forest unknowingly joined a search party to find himself. Beyhan Mutlu, 50, who lives in the northwestern Bursa province, was reported missing after he wandered away from his friends. A search operation was formed to find him. Mutlu joined a group of volunteers not realizing he was the person they were searching for. Maybe he got a reward for finding himself.
Speaking of things funny, some folks who are against getting COVID vaccines, are attempting to obtain over-the-counter ivermectin to prevent COVID, which is used to de-worm horses and cows. I think it is important that more humans will not get worms by taking it. Perhaps there are also drugs that prevent people from getting parvo.
∙ Former President Donald Trump skipped anesthesia for a previously unreported 2019 colonoscopy at Walter Reed National Military Medical Center so he wouldn't have to temporarily relinquish his presidential powers, according to The New York Times.
And speaking about Trump, he could be charged with multiple crimes over election interference in Georgia. A report by the Brookings Institution studied publicly available evidence that shows that Trump and his allies attempted to pressure Georgia officials to "change the lawful outcome of the election."
A key piece of evidence is the call made by Trump on January 3 to Georgia's Republican Secretary of State, Brad Raffensperger. He told him to "find 11,780 votes" to overturn Biden's win. The report adds that Trump publicly pressured and personally contacted several other officials in Georgia to ask them to help him overturn his loss in the state.
Trump was correct, the results were false. The Arizona Republican election audit has found an even bigger lead for Biden in 2020 election. There is a rumor that Trump is now going to call for an audit of the audit. And if that fails, he will call for an audit of the audit of the audit.
∙ You might think that I am upset that some Democrats are being critical of Biden ( I agree with some of the criticisms). Actually, I am thrilled, as this is what a democracy is all about. Something that never happened with the previous president because of fear of repercussions from him.
∙ Switzerland has voted by a wide margin to allow same-sex couples to marry in a referendum bringing them in line with many other countries in Europe. Official results showed the measure passed with 64.1% of voters in favor. Switzerland has authorized same-sex civil partnerships since 2007.
Supporters said passage would put same-sex partners on equal legal footing with heterosexual couples by allowing them to adopt children together and facilitating citizenship for same-sex spouses. Certainly, all people, regardless of their sexual preference, should have the same societal rights.