Donna Granata interviewing Porfirio Gutierrez for his oral history which is preserved in the archives.
Focus on the Masters (FOTM) is thrilled to announce that California Arts Council is supporting our work through two separate grants: their Impact Projects Award and Arts & Cultural Organizations General Operating Relief.
FOTM's Impact Projects Award partners Learning to See Outreach with Diversity Collective, Ocean View School District and Black Lives Matter to facilitate the design and exhibition of large-scale art installations that celebrate diversity and unity. As with all our Learning to See (LTS) endeavors, this program stems from the inspiration of the artwork and life stories of FOTM documented artists from our community. Four artists, who identify with the community participants, will lead the creative processes, providing present day role models who have exceled in pursuit of their passions.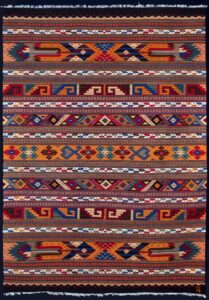 The Arts & Cultural Organizations General Operating Relief will assist with FOTM's Arts Archive & Library's general support systems such as computers, software, and the preservation of our unique collection of primary source material. The archive is the foundation of the organization and requires ongoing care and preservation regardless of the pandemic.
FOTM's public programing was suspended during the pandemic and adapted to on-line programing wherever possible. This greatly reduced earned and contributed income from monthly events, in-school classes/tuition, annual fundraising gala, and smaller fundraising activity normally held throughout the year. With the limited resources available, FOTM prioritized its LTS outreach to assist the schools with the challenges of a virtual classroom.
FOTM is a non-profit, 501(c)(3), art appreciation program that documents, preserves, and presents the works and lives of accomplished contemporary artists.