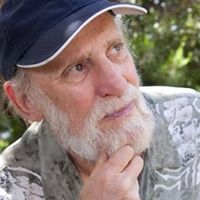 ∙ Drove to Ojai recently, it was 68 degrees in Ventura and 102 there. So, don't complain when it gets to be 80 here about it being too hot.
∙ A reader asked about what happened to local radio station KVEN (1450 AM, "SportsRadio 1450"). Truthfully, I didn't know it existed. Probably because I am not a big sports fan.
Found out that is was a radio station licensed to Ventura, California and had been operating from 1948 to 2021. KVEN last carried sports radio programming from the national CBS Sports Radio network, with no locally originated programming. It was owned by Cumulus Media and broadcast at a power of 1,000 watts.
Cumulus shut down KVEN in July, 2021, and surrendered its license to the Federal Communications Commission. Dodgers' broadcasts were moved to sister station KVYB on July 23. Nothing about why it shut down but probably because they didn't generate enough advertising to keep broadcasting.
∙ 5782? Wow, how time goes by it seems as if it was just 5781. Happy New Year!
∙ The California Public Utilities Commission has stopped the upgrades being done at the Ventura gas compressor on the westside while Southern California Gas Company meets the agency's demands. SoCalGas must also hold future public forums before continuing.
The gas company wants to replace three gas compressors with four new ones. They also want to build a warehouse and office building at the site.
Ventura Unified School District Superintendent Roger Rice has also expressed his opposition to the SoCal plans. He pointed out how close the gas compressor was to E.P. Foster Elementary School and the Boys&Girls Club.
At the moment, however, the Boys&Girls Club has closed after a dispute with the Ventura Unified School District over requirements for state grants. The club's activities and offerings were deemed not compliant with the California Department of Education after-school program grant requirements.
I certainly hope they can work this out, as the Club provides a great service for the children in the area. It has been there since 1968.
∙ Popstar Britney Spears will not face charges for allegedly striking one of her employees. Ventura County District Attorney Erik Nasarenko, an ex-city council member, and now Ventura County District Attorney, announced that Spears would not be charged with any crimes related to an alleged incident involving her housekeeper. Spears was accused by her housekeeper of battery last month at the singer's home in Ventura County.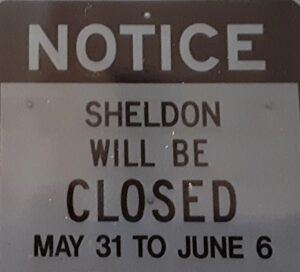 ∙ On August 5, in an attempt to restore flows to the Ventura river, the Santa Barbara Channelkeeper's advocacy for Ventura River reached a monumental moment when the City of Ventura stopped all pumping at its Foster Park well field. Channelkeeper had filed a lawsuit in 2015 to challenge the City for over pumping the area. Their desire is restoring water flow to the parched river ecosystem. The agreement established a minimum river flow threshold that would result in the stopping of pumping, which has already occurred this summer. I hope this doesn't make our water even more difficult to obtain.
∙ According to Ventura County Supervisor Matt LaVere (another ex-city council member),
the rules that require Rincon Parkway visitors to pull straight into their parking spaces along the seawall have been extended to include a larger area. The straight-in parking area along the Ventura seawall by Solimar Beach will be extended another 1,000 feet. This will allow many more cars to park.
"We have received an overwhelmingly positive response from the community regarding the straight-in parking rules which were implemented over the Fourth of July weekend at Solimar Beach," stated Levere.
∙ Feb.29, 2020: The Trump administration and the Taliban reach an agreement to withdraw US troops from Afghanistan by May 1, 2021. As part of the agreement the Taliban agreed to cut ties with Al Qaeda and refrain attacking U.S. forces. In response, the US pressured the Afghanistan government to release 5,000 Taliban prisoners.
So, don't blame Biden for withdrawing U.S. troops after 20 years, it certainly was about time. He can certainly be blamed for the terrible manner in which the evacuation was carried out.
And he was not responsible for the suicide bomber that killed troops and almost 200 Afghanistan's. Suicide bombers are hard to stop ( remember Kamikaze pilots during World War II.) The Taliban were responsible for making sure a bomber didn't enter the area but obviously missed this one. There was some speculation that it could have been a female because the Taliban are not allowed to "pat down" women.
This is what made this war so difficult. Because of religious and tribal differences there has been fighting there for hundred of years and (even if we stayed) for hundreds of years to come.
∙ Texas' new law allowing most people to carry handguns in public without a permit or training came in part from the belief by many that the best way to prevent crime and stop an armed bad guy is to whip out your gun and start firing.
Statistics show that crime actually increases after such laws are implemented. And even some Texas authorities worry that having more people walking around armed will lead to more disagreements being settled through gunfire (the OK Corral returns).
Police in Washington, D.C. were searching for suspects after a Saturday evening shooting that left three people dead and three others wounded in the northwest part of the city.
A former Marine outfitted in body armor fatally shot four people, including a baby, mother and grandmother, at a property outside Lakeland, Florida. The suspect, identified as Brian Riley, 33, then engaged in a firefight with law enforcement officers before surrendering to authorities.
"It's very frustrating and we've been talking about gun violence for a long time," D.C. police Chief Robert Contee told reporters. "We know this issue is not unique to Washington, D.C., but I think it speaks to the overall sickness that we're seeing in our community and that sickness being gun violence."
∙Two weeks after the annual motorcycle rally in Sturgis, South Dakota, reported Covid infections in the state have risen nearly sixfold. South Dakota counted 3,819 new cases in the past two weeks, including seven deaths, up from 644 cases in the 14 days preceding it.