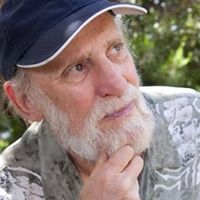 ∙ As previously covered, two 15-year-old students were arrested for starting a fire at Mound Elementary School in Ventura on July 22.
The Ventura Unified School District board unanimously voted to declare an emergency which will expedite the necessary decisions as necessary to quickly resolve the situation. The district will be leasing and installing a portable building and proceed with repairing the fire damage. Demolition has been started.
The moral and legal question remains in terms of what is the appropriate action to take against 15-year-olds? Certainly, they need lots of help. Should they be incarcerated until they are 21? Will putting them in prison help or just make them worse?
I feel for their families trying to deal with this.
∙ Because we have a Sudoku puzzle in each issue, I thought it would be fun to share this.
Maki Kaji, the creator of the popular numbers puzzle Sudoku whose life's work was spreading the joy of puzzles, has died. He was 69 and had bile duct cancer. Known as the "Godfather of Sudoku," its name is made up of the Japanese characters for "number" and "single." There are different levels of difficulty for each puzzle.
It wasn't until 2004, when Sudoku became a global hit, after a fan from New Zealand pitched it and got it published in a British newspaper.
∙ Question: Regarding Afghanistan, what president said this last year? 'It had been a long and hard journey in Afghanistan. It's time after all these years to bring our people back home."
Answer: Trump.
I certainly agree with Trump and feel that Biden is doing the correct thing. He isn't doing as well as it should have been accomplished, but after 20-years and an estimated 2 trillion dollars, the time has come to get out.
Of course, some Afghanistan people, especially women will be hurt by this, but there is really no way to deal with religious zealots no matter where, or who, they are. If this had been done with better preparation (as it should have been), eventually the results would have been basically the same.
The Taliban rule will be draconian. But how long would the United States need to remain there to prevent this from happening? Another 20-years, forever?
The basic problem, and miscalculation, was that the Afghanistan military would fight to "save" their country. Maybe we should have known this.
Act 1: Ten Taliban (driving old beat-up trucks and old motorcycles) wearing sandals, head scarfs and civilian clothes approach an Afghanistan military base and declare "we have the place surrounded so give up."
Act 2: 50% of the military throw down there never-used weapons and give up. The other 50% change into their civilian clothes and go home.
U.S. national security advisor Jake Sullivan stated, "The Afghan military chose not to fight for their country." It appears Taliban fighters met almost no resistance from the U.S. trained military.
If they are not willing to fight for their country, I don't think that we should die for them anymore.
We can no longer be the savior for the entire world. Right now, we have enough of our own serious problems to deal with. We should certainly still provide aid to situations like the one in Haiti.
Those are my thoughts. As always, I would love to hear yours. Publisher @venturabreeze.com
∙ The cousin of a Texas mother of four who died recently following a month-long battle with COVID-19 told news outlets that she asked relatives to make sure her children get vaccinated before she was intubated.
Lydia Rodriguez, who was not vaccinated and whose husband Lawrence also died this summer after contracting COVID-19, was first hospitalized in mid-July. According to a fundraising page set up on the family's behalf, the couple were both in the ICU at the same time.
"Before she got intubated, one of the last things she told her sister was 'Please make sure my children get vaccinated,'" Dottie Jones, the woman's cousin, told the news outlet. "She would be there for her kids right now if she had been vaccinated."
Most days during the coronavirus pandemic, Cardinal Raymond L. Burke could be found strolling down the streets of Rome mask less and carrying rosary beads. The 73-year-old conservative cardinal was an early critic of social distancing and, later, an unabashed skeptic of the vaccine.
Last Tuesday, Burke announced he had tested positive for the coronavirus. Now, the cardinal is in a hospital bed in his native Wisconsin, breathing with the help of a ventilator.
Texas Gov. Greg Abbott has tested positive for COVID-19, the governor's office announced in a release.
Conservative talk radio host Phil Valentine has died following a lengthy battle with COVID-19. He was 61 years old. Recently Valentine voiced skepticism about the COVID-19 vaccine.
In December of 2020 he tweeted, "I have a very low risk of A) getting COVID and B) dying of it. If I do, why would I risk getting a heart attack or paralysis by getting the vaccine?"
At least he won't have a heart attack or paralysis.
I certainly understand that vaccines aren't 100% perfect, but of the new 10,000 COVID cases in Miami, 98% of the patients were not vaccinated.
∙ Guns in The News:
A 3-year-old girl was killed after a 5-year-old boy shot her in Minnesota. The shooting was reported in a residence in the town of Bena, according to the Cass County Sheriff's Office. Upon arrival, deputies learned that the victim had been shot inside the home.
An autopsy is pending with the Midwest Medical Examiner's Office, and an investigation is ongoing, Burch said. It remains unclear whether criminal charges will be filed in connection with the incident against the gun owner. They certainly should be.
At least 3,371 children and teens in the U.S. were killed with guns in 2019, according to a report this year from the Children's Defense Fund, a child advocacy nonprofit organization. The group estimates that a child was killed by a gun every two and a half hours during that year.
Three people are dead, and two others are in critical condition after an overnight shooting at an East Side sports bar, according to San Antonio police. The shooting happened around 3:23 a.m., Sunday, after-hours at the Boom Boom Sports Bar (I guess Boom Boom is the sound of guns being fired.)
Police said a fight started inside of the bar between two people before it spilled into the parking lot. A man then went to his car, pulled a long gun, and started shooting rounds in the air, striking five people – two women, and three men.
The two people shot dead at an NHK factory in Frankfort, Indiana, were employees of the company – a grandmother and granddaughter who were arriving for their shift, according to the Clinton County Sheriff's Office. The alleged suspect, 26-year-old Gary C. Ferrell, an employee at the factory is in custody.