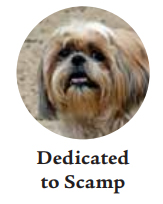 ∙ SPAN Thrift Store is now open to the public and looking for donations of adult clothing, household items and tools if you've got items you no longer use. SPAN Thrift Store regularly provides $10 spays and neuters for low income households with cats and dogs.
Two upcoming clinics in August are: Tuesday, August 24th and Tuesday, August 31st, both at the Albert H. Soliz Library – El Rio, 2820 Jourdan St., Oxnard.
Please call to schedule an appointment (805) 584-3823.
∙ Federal legislation reintroduced in June would require more stringent health screening for dogs entering the U.S.
Citing data from the Centers for Disease Control and Prevention, an AVMA announcement indicates less than 1% of the million-plus dogs entering the U.S. each year are inspected for rabies, influenza, hepatitis, and distemper.
"Diseases such as screwworm, canine distemper, rabies, canine influenza, leptospirosis, and canine melioidosis have been diagnosed in imported dogs, which were often distributed to homes and farms across the U.S.," the AVMA announcement states. "Although the Healthy Dog Importation Act will apply to all dogs imported into the U.S., its implementation will have a heavy focus on dogs being imported for transfer (donation, sale, adoption, etc.)."
On June 29, U.S. Rep. Kurt Schrader of Oregon reintroduced the bill, HR 4239, which would amend the Animal Health Protection Act's provisions on importing live dogs. Rep. Schrader is a veterinarian, and he co-chairs the Veterinary Medicine Caucus with one of the bill co-sponsors, Rep. Dusty Johnson of South Dakota, who is not a veterinarian.
"The Healthy Dog Importation Act would finally provide the proper oversight needed to make sure the dogs being brought into our country are healthy, and will not endanger our people, our pets, or our food supply chain," Rep. Schrader said in the AVMA announcement. "By having key safeguards in place, we can detect potential serious safety concerns and prevent these dangers from turning into a public health crisis."
The bill, first introduced in 2020, would add requirements that imported dogs arrive in good health and come with certification that a licensed veterinarian had inspected each dog and confirmed it has received all vaccinations and passed all tests required by the U.S. Department of Agriculture for importation. Dogs arriving in the U.S. also would need to be at least 6 months old and accompanied by an import permit.
Those requirements would include exceptions for dogs imported for research purposes or veterinary treatment, as well as exceptions for dogs younger than 6 months old that are imported to Hawaii in compliance with state requirements.
The bill also would direct federal agencies to create an electronic database for documents and permits related to importing dogs. The AVMA announcement indicates that tool is intended to aid the screening process overseen by the USDA, CDC, and U.S. Customs and Border Protection.
∙ Veterinarians are making strides in learning more and more about man's best friend, thanks to recent discoveries in the field of canine health, but a lot of questions still exist when it comes to mobility issues in our four-pawed friends.
A dog's mobility may be compromised because of age, injury, or birth defect, and animals suffering from these conditions may experience serious pain. As such, pet owners should know how to recognize when their canine companion is lacking a certain spring in their step.
Dr. Daniel Eckman, a staff veterinarian in rehabilitation at the Texas A&M College of Veterinary Medicine & Biomedical Sciences' Veterinary Medical Teaching Hospital, weighed in on the problems that can come from mobility issues in dogs.
"Many of the common signs include reduced walking distances, persistent lameness, not being able to perform a sport that they previously could, and being painful when touched," Eckman said. "Rehabilitation can be necessary at any point."
Mobility issues can be breed-specific—some larger breeds, including Labradors, Golden Retrievers, and German Shepherds, tend to have joint problems, while Dachshunds tend to be more susceptible to back complications.
One of the most powerful tools owners can use in identifying these kinds of issues is observation, Eckman said.
When dog owners notice some of the key symptoms associated with mobility issues, the exact location and cause of the pain can be identified by consulting your veterinarian. To determine if there are any infections or imbalances that could be contributing to the immobility, your veterinarian may order radiographs or clinical blood tests, such as a complete blood count, urinalysis, and a biochemistry profile.
Another way to support pets during this process is working with a certified animal rehabilitation practitioner to develop rehabilitation plans and/or home exercises, according to Eckman.
"Physical exercises can be used to increase the range of motion of joints," he said. "They also can increase strength and limb awareness. Other techniques like joint mobilizations may increase the range of motion and decrease the pain of joints. Massage can reduce muscle fatigue and restrictions. Therapeutic ultrasound, laser therapy, and extracorporeal shockwave also can reduce pain and treat various conditions."
There are many exercises that can be done at home that offer a great workout for pets who need to be active while not adding insult to injury.
"Low-impact exercises may be walking on softer surfaces such as grass or dirt; you could also incorporate sand. Try to avoid concrete or asphalt when possible," Eckman said. "Animal rehabilitation facilities may use a water treadmill to allow lower impact but increase resistance."
As your dog ages, joint and cartilage problems can be difficult to treat; however, owners can work to ease or even delay the onset of these mobility diseases through diet.
In addition, supplements such as glucosamine, chondroitin, and green lipped mussel—which have been proven to reduce inflammation and pain, improve function, and slow progression of joint damage and arthritis in both humans and animals—and diets that are protein rich and include omega-3 fatty acids, such as those derived from fish, can also support increased mobility.
"Good, quality nutrition, keeping pets lean, and avoiding high-impact and or dangerous sports are some of the best preventions for arthritis and mobility issues," Eckman said. "Finding and treating underlying conditions as soon as a problem is noted is also important, as is working with a veterinarian on best treatments and practices for their individual pet."
Although a dog's mobility naturally declines as they age, their quality of life doesn't have to. Managing your dog's weight and incorporating a flexible, low-impact exercise routine into a comprehensive support program can allow our furry friends to enjoy their golden years.
Pet Talk is a service of the College of Veterinary Medicine & Biomedical Sciences, Texas A&M University. Stories can be viewed on the web at vetmed.tamu.edu/news/pet-talk. Suggestions for future topics may be directed to [email protected]
∙ Make sure your dog has good traction on stairs and floors.
Veterinarian Dani McVety, founder of veterinary hospice Lap of Love, told Insider that all dog owners should make sure their pets have good traction on smooth floors.
"Tile or wood floors can be difficult for dogs to walk on," McVety said. "Use rug runners, bath mats, or yoga mats to give them a 'runway' to walk on."
Owners looking to add traction to slippery floors should use rugs or mats that won't slide around and are easy to clean.
Clip the hair between your dog's toes to improve their grip
Fluffy dogs with longer coats can develop thick tufts of hair between their toes, and McVety advised keeping these strands short to help your pup correctly use their paws.
"By using a beard clipper for people, you can clip all the hair around their toes and help expose their pads," McVety said.
Make sure to comb out the hair beforehand and be extra cautious not to nick your pup's paws during the clipping process.