Art City Studios in Ventura means different things to different people.
For some it is a font of imagination and freedom of artistic expression.
For others it is a haven and a refuge from the troubles in the world.
For others, the hundreds of international who have worked here in the 36 years
since it moved to Ventura from Santa Barbara,
Art City is a source of deep personal expression and their foremost way of staying connected with their patrons and the community as a whole.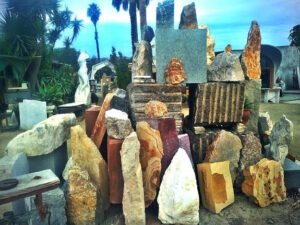 Art City has been through a lot in its over three-decades of existence in Ventura.
It has weathered many a storm and always come out swinging for the Arts in our community. There simply is no other place like Art City in our increasingly mechanized and inhibited society. All the more essential that this proud resource not be allowed to be destroyed or altered beyond all recognition.
There is nothing that says Art City Studios should not have to adapt and change with the times. But any wholesale assault on its independence, its right to exist, would bring shame on those whose misguided efforts in this regard fail to take into account the unique place Art City Studios has in Ventura.
Our major collaborators over the years, including the City of Ventura, the Museum of Ventura County, The Ventura Botanical Gardens, Cal State Channel Islands, Bell Arts Factory, and many more, all believe that there must be a way forward for Art City that assures it of remaining what it has always been, a place like no other here on earth.
197 Dubbers Street
Ventura, CA. 93002
www.artcitystudios.com / [email protected] / 805 653-6380