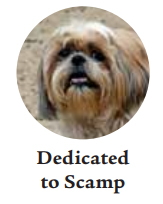 ∙SPAN Thrift Store is open to the public and looking for donations of adult clothing, household items and tools if you've got items you no longer use. SPAN Thrift Store regularly provides $10 spays and neuters for low income households with cats and dogs.
Three upcoming clinics in July are: Tuesday, July 6th at the Albert H. Soliz Library – El Rio, 2820 Jourdan St., Oxnard, 93036, a second one on Tuesday, July 20th at SPAN Thrift Store parking lot 110 N. Olive St. (behind Vons on Main), and a third one on Tuesday, July 27th at Shiells Park, in the parking lot, located at 649 C St., Fillmore, 93015.
Please call to schedule an appointment (805) 584-3823.
∙The White House announced the death of Champ, one of President Joe Biden's dogs. Mr. Biden and first lady Jill Biden said in a statement that the 13-year-old German Shepherd "passed away peacefully at home."
"He was our constant, cherished companion during the last 13 years and was adored by the entire Biden family. Even as Champ's strength waned in his last months, when we came into a room, he would immediately pull himself up, his tail always wagging, and nuzzle us for an ear scratch or a belly rub."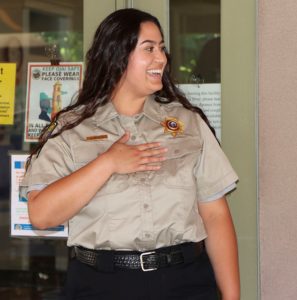 ∙ The Humane Society of Ventura County is proud to introduce Humane Officer Jenna Utter, who was officially sworn in on June 10 by Judge Henry Walsh at the Ventura County Courthouse. A ceremony was later held at the shelter in Ojai, where Officer Utter's badge was presented to her by Director of Investigations Jeff Hoffman, Senior Humane Officer Kendra King, and Jenna's father, Steven Utter.
Officer Utter began her journey with the HSVC as an Adoption Counselor in November of 2019. Now badged, Officer Utter will continue training with Senior Officer King in the field, where she will be able to investigate cases of animal abuse and neglect. In addition to enforcing California's anti-animal cruelty and neglect laws, Humane Officers educate the community about responsible pet ownership and offer resources to pet owners in need. Officer Utter has consistently proved her commitment to such duties and continues to represent the HSVC with class, kindness and pride.
∙Freshpet Inc. is voluntarily recalling a single lot of Freshpet Select Small Dog Beef & Egg Dog Food for possible Salmonella contamination. This lot was supposed to be destroyed, but it was inadvertently shipped to retailers in limited geographic markets between June 7, 2021 to June 10, 2021. There have been no reports of illness or adverse reactions reported to the company to date in association with this issue.
No other Freshpet products or lot codes are affected by this recall. These products may have been sold at Publix supermarkets in Florida, South Carolina, and Georgia, and at limited Target locations in Arizona and Southern California. Most of the dog food was intercepted at retailer distribution warehouses and was not delivered to retail stores.
The recalled item is FreshPet Select Small Dog Bite Size Beef & Egg Recipe that is packaged in 1 pound bags. The sell by date of 10/30/21 L2 is stamped on the package. The UPC number is 627975012939, and the lot code is 1421FBP0101.
Salmonella can sicken dogs eating this product. Symptoms may include lethargy, diarrhea which may be bloody, fever, and vomiting. Infected but otherwise health dogs can be carriers and can infect other animals or people. If your dog has been ill, see your veterinarian.
People can get sick from contaminated pet food in several ways. Dogs can shed the bacteria in their feces, which can contaminate their coats and the surrounding environment. Or if a person handles the food and doesn't wash their hands properly, they could get sick. Human symptoms of Salmonella food poisoning include a fever, nausea, vomiting, abdominal pain, and diarrhea that can be bloody.
∙Daily Paws Can Dogs Eat Cantaloupe?
By Brendan Howard
The common refrain from the nation's nutrition experts for decades, "Eat your fruits and vegetables," can be just as true for dogs. While veterinary nutritionists still encourage dog parents to pick a complete and balanced diet to feed daily, they also give a thumbs-up to smart, healthy dog treats, according to board-certified veterinary nutritionist Sean Delaney, BS, DVM, MS, DACVN, whose website builds safe, complete recipes for veterinary clients.
"Fruits like cantaloupe are a rich source of dietary fiber that support gut health," Delaney says. "And they provide natural antioxidants that likely fight oxidative damage believed to be a leading cause of aging."
Cantaloupe has sugar, of course, but the melon is 90% water, so it has a fairly low glycemic index. That means there is less sugar per pound, and your veterinarian may recommend high-water fruits like cantaloupe if your dog is dealing with obesity or diabetes.
There's nothing particularly toxic about cantaloupe. It's mostly water and sugar. The big issue is the rind, according to Renee Schmid, DVM, DABVT, DABT, a veterinarian toxicologist who works with Pet Poison Helpline.
"Large amounts of cantaloupe may cause gastrointestinal upset, but it's fine to eat," Schmid says. "The rind, however, may be hard to break down and pass."
That's most likely to happen if a dog got into a bunch of discarded cantaloupe rinds in the trash, but even a small amount of rind can cause diarrhea, vomiting, or stomach upset. Ditch the rind and keep it out of your pup's reach.
Seeds, too, are indigestible and can cause stomach upset, so scoop out that middle part of the cantaloupe. (We don't usually eat that goop either.) The leaves and the vines of the cantaloupe plant, which are nontoxic, may still cause blockages or upset stomachs as well.
There's also always a small chance that cantaloupe, or any human food, won't agree with your particular dog because they eat too much of it or have a food allergy. Check with your veterinarian if a bad bout of diarrhea or vomiting doesn't resolve quickly after introducing a new food or treat to your dog's diet.
∙Maintain a regular routine to keep your dog from feeling stressed.
If you need to change your schedule, gradually do so. The Washington Post/Getty Images
Veterinarian Kurt Venator, chief veterinary officer at Purina, told Insider that dog owners should try and keep their schedules as consistent as possible.
"Having a predictable routine lets your dog know what will happen next, which reduces stress," Venator said. "Changing their environment or routine can trigger anxiety in dogs."
A dog-friendly daily routine should include exercise, playtime, and regularly spaced meals.
If you're anticipating changes to your schedule, it's better to ease into them, like gradually shifting your dog's mealtime by 15 minutes each day.