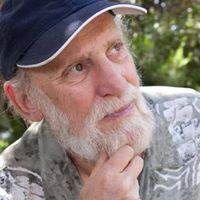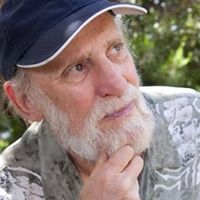 ∙Once again, I want to thank our wonderful readers who are contributing financially to support the Ventura Breeze. The Breeze staff appreciates what you are doing to help keep us in print. The good news is as COVID control allows more businesses to open, our advertising base, is improving.
∙In this issue (page 7), we have an article on a proposed 72-unit townhouse project to be located on Channel Dr. There has been organized objection to the project. The proposed Haley Point development includes 14 units, or 20%, which will be "below market rate" for low- and moderate-income households. This is a very important part of the project. The Haley Point project is located in Dist. 2, represented by Councilmember Doug Halter.
It is important to know that the State of California is basically now in charge of all housing projects in California per Senate Bill 330, the Housing Crisis Act of 2019, whether single-family housing or multi-units like this one.
The State wants much more housing built in California with an emphasis on low and moderate income households. When 20% are affordable units per the State bonus density, the developer gets two concessions (not city variances – that's out of the city's hands). The developer used their two concessions to reduce two setbacks. In other words, they did not request any discretionary approvals or variances from the city. The development also gets some leeway on parking standards. But each unit will have a 2-car garage.
If a project complies with the density range of the General Plan (which this does), Ventura's ability to reduce units or deny the project has been eliminated. The state's emphasis on the housing crisis has limited the city's ability to do much regulation. The Ventura General Plan designation for this site actually allows more units than the developer has proposed.
Soon R-1 single family lots will be a thing of the past and all residential lots will be allowed to build another unit. Again, state mandates. The State, under some conditions, is also lowering parking standards.
This will be a very good-looking development and much safer and better looking than the blight that was there. And the value of immediate homes will be greatly increased, plus crime will likely be reduced because of this project.
∙I find ads on TV from some attorneys very disturbing. One such ad is targeted to women who have been sexually assaulted. It gives a list of possible exploiters to sue. Among the list is "by a wealthy businessman." So, if you've been assaulted by a businessman who is not wealthy (they don't mention what wealthy is exactly) don't bother contacting them because it isn't worth their time to help you out in a humanitarian manner.
∙Another aspect of the Derek Chauvin conviction that I think is just as important is that the "blue wall of silence" has been eliminated in this trial with police officers (even Minneapolis Police Chief Medaria Arradondo) testifying against Chauvin. I think policing will change in the aftermath of Chauvin's guilty verdict and officers (knowing that other officers might now testify against them) will be more aware of their actions.
∙Five months after the presidential election, the Supreme Court recently said that it won't take up a case from several Republicans challenging changes to election rules in the battleground state of Pennsylvania. The unsigned ruling sends yet another message that the court's majority has no interest in relitigating the last election.
Before Monday, the justices had already declined several requests to dive into one of the most litigious elections in history, denying petitions from then President Donald Trump and other Republicans seeking to overturn election result in multiple states President Joe Biden won.
∙With our very divided two-party system, being president is very tough. Any president is immediately approved by 50% and condemned by 50% before they even do anything. Therefore, a president with a 55% approval rating is considered to be doing a good job.
∙Former President George W. Bush, who has mostly stayed on the political sidelines after leaving the White House, has reemerged with criticism of his Republican successor as he advocates for a sharply different immigration policy from former President Donald Trump. "The problem with the immigration debate is that it, one, can create a lot of fear. 'They're coming after you,'" Mr. Bush said during a recent interview with CBS News at his 1,600-acre ranch in Crawford, Texas.
"The country was very divided during that period of time. And, you know, as a result, he wasn't reelected," Mr. Bush said of Trump.
∙Six days after Election Day 2020, then President Donald Trump tweeted this: "Nevada is turning out to be a cesspool of Fake Votes." He added that when the findings were released, "will be absolutely shocking!" All of the country votes were shocking to him because he lost.
Nevada Secretary of State Barbara Cegavske, a Republican, announced that her office had found zero "evidentiary support" for claims of fraud or bias in the Silver State's 2020 election results.
"While the Nevada Republican Party raises policy concerns about the integrity of mail-in voting, automatic voter registration, and same-day voter registration, these concerns do not amount to evidentiary support for the contention that the 2020 general election was plagued by widespread voter fraud," wrote Cegavske in a letter to the Nevada GOP.
∙Georgia's new sweeping elections law has a number of controversial provisions that will restrict access to voting. One in particular sounds as if is from SNL. Under the bill, signed into law by Republican Gov. Brian Kemp, it's now illegal to hand out food or water to people standing in line to vote.
"No person shall solicit votes in any manner or by any means or method, nor shall any person distribute or display any campaign material, nor shall any person give, offer to give, or participate in the giving of any money or gifts, including, but not limited to, food and drink, to an elector," the new law states.
Perhaps voters can be bought-off for a slice of pizza.
∙This sounds like another episode of SNL. A 28-year ban on yoga in Alabama's public schools may be in place a little longer. The Senate Judiciary Committee Wednesday deadlocked on legislation from Rep. Jeremy Gray, a Democrat, that would lift the prohibition after testimony from Christian conservatives, who claimed it would lead to proselytizing in public schools by followers of Hinduism.
"Yoga is a very big part of practicing Hindu religion," said Becky Gerritson, a longtime conservative activist. "If this bill passes, then instructors will be able to come into classrooms as young as kindergarten and bring these children through guided imagery, which is a spiritual exercise, and it's outside their parents view, and we just believe that this is not appropriate."
And I've seen people practicing yoga on park lawns which could kill the grass so I agree (down with yoga).
---
If people knew how hard I worked to get my mastery, it wouldn't seem so wonderful after all.
~ Michelangelo