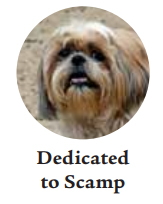 ∙SPAN Thrift Store is open to the public and looking for donations of adult clothing, household items and tools if you've got items you no longer use.
SPAN Thrift Store regularly provides $10 spays and neuters for low income households with cats and dogs.
Three upcoming clinics in April are: Tuesday, April 13th at the Albert H. Soliz Library – El Rio, 2820 Jourdan St., Oxnard, 93036, a second one on Tuesday, April 20th at Shiells Park, in the parking lot, located at 649 C St., Fillmore, 93015 and a third one on Tuesday, April 27th at SPAN Thrift Store parking lot 110 N. Olive St. (behind Vons on Main).
Please call to schedule an appointment (805) 584-3823.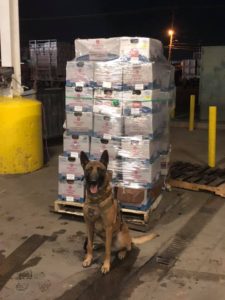 ∙An Oxnard Police Department K-9 detected a half ton of methamphetamine that was being smuggled in produce boxes. Police Officer Caston and K-9 Rocky were conducting a traffic stop of a vehicle in Oxnard when Rocky alerted the officer to the presence of narcotics. During a search of the vehicle, Caston found more than 1,000 pounds of methamphetamine with a street value of $2.8 million.
∙For the last quarter-century, the local Search Dog Foundation (SDF) has been dedicated to training canine disaster search teams to respond with their urban search and rescue task forces to find survivors in the aftermath of disasters throughout the United States and the world.
This year, twenty-five years after our founding in 1996, we invite you to take a journey through our history with us—revisiting the heartbreaks we've faced in disaster work as well as rejoicing in the successes and the accomplishments that you have made possible…
Seeing a desperate need for more highly-trained, certified search dogs, Wilma founded the National Disaster Search Dog Foundation the very next year.
On February 2, 2020, nearly 25 years after the bombing in Oklahoma City, Wilma witnessed SDF's 168th team certify for deployment, fulfilling her goal to create one certified search team for each of the 168 lives lost on that tragic day. In memory and in honor of them, SDF works each day to help ensure no survivors are left behind.
The moments like these that we'll revisit during the year—like our 168th certification—and the ones that lie ahead are only possible thanks to your generosity and belief in our work. With you fueling our mission, we are now at 180 certified teams and growing! Each day is another day we further Wilma's legacy of strengthening disaster response in America. Thank you for making an impact on so many lives through the years, both canine and human.
Donate today at https://donate.searchdogfoundation.org/1170.
∙The Biden family dogs, Major and Champ, are back at the White House after an incident in which Major caused a "minor" injury to an undisclosed person.
The White House did not specify when the dogs had returned from Delaware, where they were sent earlier this month after the incident.
White House press secretary Jen Psaki said on March 9 that the dogs had already been scheduled to be out of town prior to the incident while the first lady was traveling and would return to the White House soon.
∙Puppy scams have cost Canadians more than $105,000 since January 2020, according to the Better Business Bureau.
Mary O'Sullivan-Andersen, president and CEO of BBB for southern Alberta and B.C.'s East Kootenay region, says consumers need to be especially diligent if they are trying to purchase a puppy online.
"Ask for references from other satisfied customers, set up a live video call to meet the breeder and the puppy, and ask for detailed information about the dog and its health," she said in a release.
"Take the necessary steps to ensure the breeder is legitimate and ethical. Don't become the victim of a scammer."
∙Service dogs trained to support veterans with post-traumatic stress disorder can decrease the severity of their symptoms better than companion dogs classified as emotional support animals, according to the results of a long-awaited study by the Department of Veterans Affairs.
Research involving 227 veterans — 153 of whom remained with their paired dogs for the entire study — showed that both types of animals helped decrease PTSD symptoms in their owners. But results were more significant in participants paired with a service dog.
In addition, veterans paired with service dogs had fewer suicidal behaviors and less ideation at the 18-month point, while both groups displayed a decrease in other symptoms such as anger and disrupted sleep.
However, the research found that, while both groups showed slight improvements in their mental health, there was no change in their levels of disability and no difference in physical health by the study's completion.
"While both groups appeared to have experienced some benefit, an improvement in overall disability and quality of life among veteran participants with PTSD was not observed with the provision of a service dog relative to provision of an emotional support dog," wrote the authors of the study, "A Randomized Trial of Differential Effectiveness of Service Dog Pairing Versus Emotional Support Dog Pairing to Improve Quality of Life for Veterans with PTSD."
∙If your pet has put on weight during the pandemic, you're not alone.
A recent Hills Pet Nutrition survey says our four-legged friends are putting on pandemic pounds with us, and not every pet parent wants to hear it.
Dr. Andrew Novosad with Sugar Land Veterinary Specialists says the first step to better health is recognizing there's a problem.
"We use things like big-boned, there's lots of ways you can phrase it. You find yourself having to be tactful… Yes, your dog's overweight!" Dr. Novosad said.
Pandemic or not, Dr. Novosad said treats should be given out sparingly. As for Kibble, you can reduce the amount you're feeding, or use a diet version, but dogs and cats typically differ on what they'll tolerate. While dogs will likely accept a bland diet, "Cats will go on a hunger strike just to prove a point," Dr. Novosad said.
If you need some guidance on helping your pet slim down the right way, visit avma.org, the American Veterinary Association website
∙ Midwestern Pet Foods has issued a voluntary recall of certain dog and cat food brands manufactured at the company's Monmouth, Illinois, facility because they may be contaminated with salmonella, according to a company announcement posted on the FDA website.
The affected brands, which are sold nationwide, include CanineX, Earthborn Holistic, Meridian, Pro Pac, Pro Pac Ultimates, Sportmix, Sportmix Wholesomes, Sportstrial, Unrefined and Venture.
FDA expands Sportmix dog food recall after 70 dogs reportedly died
FDA expands Sportmix dog food recall after 70 dogs reportedly died
The Indiana-based company discovered the potential for contamination after routine sampling. You can tell if your product needs to be thrown out by looking at the expiration date, the company said.
The possibly contaminated products have an "M" in the date code, such as this example: "EXP AUG/02/22/M1/L#.
Midwestern Pet Foods is urging retailers and distributors to pull recalled lots from their inventory and shelves and, if possible, contact customers that purchased the products.