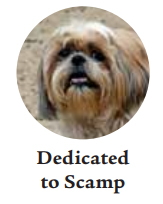 ∙SPAN Thrift Store is open to the public and looking for donations of adult clothing, household items and tools if you've got items you no longer use.
SPAN Thrift Store regularly provides $10 spays and neuters for low income households with cats and dogs.
Three upcoming clinics in April are: Tuesday, April 13th at the Albert H. Soliz Library – El Rio, 2820 Jourdan St., Oxnard, 93036, a second one on Tuesday, April 20th at Shiells Park, in the parking lot, located at 649 C St., Fillmore, 93015 and a third one on Tuesday, April 27th at SPAN Thrift Store parking lot 110 N. Olive St. (behind Vons on Main).
Please call to schedule an appointment (805) 584-3823.
∙ Bravo Packing is expanding its March 4, 2021 recall of pet food products for possible Salmonella and Listeria monocytogenes contamination. No human or animal illnesses related to the consumption of these products have been reported to the company to date.
The recall now includes all Bravo Packing pet food and bones in all package sizes. During an FDA inspection, samples collected tested positive for Salmonella and Listeria monocytogenes. The recall is being expanded due to potential cross-contamination.
The recalled products include Performance Dog chub frozen raw dog food in 2 pound size; Performances Dog chub frozen raw dog food in 5 pound size; "Green Tripe" cub – ground bovine stomach frozen raw dog food in 2 pound packages, and "Green Tripe" chub-ground bovine stomach frozen raw dog food in 5 pound packages.
Also recalled is "Beef" chub – ground frozen raw dog food in 2 pound packages and "Beef" chub – ground frozen raw dog food in 5 pound packages. "Performance Dog" patties frozen raw dog food in unknown sizes is recalled, as is "Tripe" in 1/4 pound patties frozen raw dog food in unknown sizes. Finally, smoked Bones, in 14 varieties, of unknown package sizes, is recalled.
Salmonella and Listeria monocytogenes can cause illness in pets and in people. Pets can eat this food, get sick, and spread the pathogens in their feces, which can contaminate their fur and environment. Pets who are sick may be lethargic, have diarrhea that may be bloody, fever, and vomiting. If your pet has been ill, see your veterinarian.
If you have any of these products in your home freezer, do not feed them to your pet. You can throw them away after first double bagging them. Put them into a secure garbage can with a tight fitting lid so other animals can't access them. ou can also take them back to the store where you bought them for a full refund.
∙The Bidens' 3-year-old German shepherd Major "nipped" a Secret Service agent's hand.
"No skin was broken," said the official, who described the injury as "extremely minor."
The White House medical unit handled the incident, press secretary Jen Psaki told reporters, adding that "no further treatment was needed."
∙The French Bulldog, once again, claimed Los Angeles' top spot in the American Kennel Club's (AKC®) 2020 ranking of the most popular AKC-recognized dog breeds in the U.S. The French Bulldog was also recognized as the #1 pup in West Palm Beach, FL and San Francisco.
Pomeranians have gained a bit of popularity moving from a 10th spot ranking to 9th, signifying the only real change in Los Angeles' 2020 list.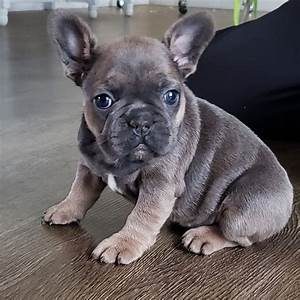 "The French Bulldog continues to be a top favorite for people of Los Angeles for a third year in a row," said AKC Executive Secretary Gina DiNardo. "This breed's playful, alert and smart temperament make it a popular choice for both current and potential dog owners."
Los Angeles' top 5 breeds for 2020:
1. French Bulldog
2. Bulldog
3. Labrador Retriever
4. German Shepherd Dog
5. Golden Retriever
The AKC also announced its nationwide rankings at the AKC Museum of the Dog in NYC.
The Labrador Retriever celebrates a milestone! The loveable Lab remains the number one most popular breed in the United States for the 30th year.
While the Lab holds firmly to the top spot, the French Bulldog has continued to skyrocket in popularity. The Frenchie landed at number two in 2020, knocking the German Shepherd Dog down to third. The German Shepherd Dog had been the second most popular dog breed since 2009.
Most Popular Breeds Nationwide 2020
1. Labrador Retriever
2. French Bulldog
3. German Shepherd Dog
4. Golden Retriever
5. Bulldog
∙Get ready for what El Paso Animal Services is calling "Straylight Savings," a play on daylight savings time. Animal Services is asking you to take time to check if your pet's microchip is up to date.
While the fire department reminds residents to check the batteries in your smoke detector when daylight savings starts and ends, Animal Services said it's also a great reminder to check the contact information on your pet's microchip.
El Paso Animal Services said microchips are so important in making sure that your pet gets back home to you in case they ever get lost, but only if the contact information attached to the chip is current and registered.
You can update your pet's microchip information by contacting the microchip manufacturer directly and ensure they have your current address and contact number. You can also register your pet's microchip for free on the foundanimals.org database as an extra layer of protection.
El Paso Animals Services reminds residents that if your pet does not have a microchip, microchipping is usually only about $20 at most veterinary clinics.
The nonprofit is also hosting free microchip clinics throughout the year through the Resource Rover program.
For more information on Animal Services' next Resource Rover Pop-Up Microchip Clinic will be held, be sure to follow them on social media by searching for "El Paso Animal Services."
∙From King Features: Are High Rehoming Fees Legitimate?
In a private Facebook group I belong to, someone is offering a pet for adoption, saying it belonged to their recently deceased mother-in-law. They want a $650 fee for "rehoming" the pet, because they say it has AKC registration. Is this a legitimate fee? It seems awfully steep. — James in Burlington, Vermont
James: Rehoming fees are a fact of life for private pet placements, but $650 to simply adopt a pet is unreasonably steep.
That isn't to say that rehoming fees are a bad thing. A reasonable rehoming fee can prevent a pet from being adopted by people with bad intentions, who can't financially care for a pet, or who are impulsively adopting a cute little dog that they might abandon at the first hiccup in behavior.
The flip side is someone abusing the rehoming fee for personal profit. That person may claim that the fee offsets their costs of caring for the pet, but when the rehoming fee far outstrips the cost of adopting from a shelter, it's time to proceed with caution.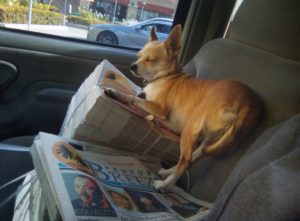 Find out what the local shelter charges to adopt a pet and ask online what average rehoming fees are for your area. If you're interested in the dog, contact the offerer and find out as many details as possible about its breed, temperament, health and the environment it lives in. Do not send any money beforehand. You need to meet both them and the dog in person, and no money should change hands until both sides agree (in writing, ideally) to the rehoming.
Further, if they are truly concerned for the dog's welfare, they will have questions for you — maybe even an application — to make sure you are genuinely adopting the dog and will be a good owner.