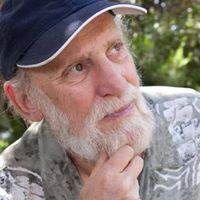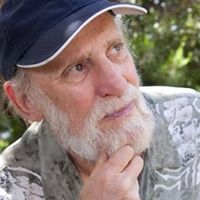 ∙East Ventura will be getting a kindergarten through eighth grade school at Academy of Technology and Leadership at Saticoy known as ATLAS Elementary. The Ventura Unified School District board voted 4-1, dissenting was Trustee Matt Almaraz, who didn't want to add middle school grades to the elementary school.
This vote comes after the district's decision last year to add middle school grades to Lemon Grove School, formerly known as Blanche Reynolds Elementary, for the start of the 2021-22 school year. The decision was partly made due to parents' desire for a school from transitional kindergarten to eighth grade in midtown Ventura.
Prior to the change to Lemon Grove and ATLAS, Ventura had two public K-8 schools – Sunset School in Oak View and Homestead, the district's homeschool program.
∙On February 22, the City Council adopted ordinances to establish a commercial cannabis program. To effectively proceed with the cannabis program, a professional consultant with industry experience was needed to assist in evaluating cannabis business applications, conducting background checks, compliance checks, and auditing of cannabis businesses.
They approved and authorized the Mayor to execute a Professional Services Agreement with Hinderliter de Llamas & Associates to provide cannabis consulting services. The term of the contract is from July 1, 2021 to June 30, 2026, for a total contract amount of $842,000. They are counting on the fees being fully offset by the cannabis application fees.
The proposed fees target full cost recovery for permit processing, for processing appeals for the denial of a permit, and background checks. Commercial Cannabis Permit Application Fee:
New Permit Application Fee (Phases 1-3) $8,844
New Permit Application Fee (Phase 4) $1,482
LiveScan/Background Checks $377
Appeal Fee $3,178
This is a new program, so it is difficult to accurately anticipate the number of permits that will be requested each year. For purposes of estimation, the city has assumed 45 permit applications the first year. Based on this assumption, it is anticipated that between staff and the consultant, costs will be approximately $465,000. This will be offset by the proposed application fee designed to target full cost recovery.
Hopefully by the end of this year we will have some dispensaries in Ventura so that our money doesn't go to other cities.
∙Have you seen photos of Mars? Who would want to live there? It makes Death Valley look hospitable.
∙Some people think that athletes (like LeBron James) should just "Shut up and play ball" and not comment on political affairs. Athletes have the same right to speak up that we all have. I've never heard anyone say, "Bill Gates should shut up and just make money."
∙As Dr. Seuss goes, goes the world. Six Dr. Seuss books will stop being published due to racist and insensitive imagery as instructed by the Dr. Seuss Enterprises that controls publication of his books. While books by Dr. Seuss (whose real name was Theodor Geisel) still remain very popular, they have received criticism over the years for the way in which people of color are portrayed.
FOX news, and some Republicans, have been saying "they are responsible for this" suggesting that this is just the Democrats ruinng America. Some Republicans have been reading Dr. Seuss on TV (I think to prove that they can read). COVID deaths continue, a bad economy and other concerns and they are making an issue out of children's books hoping to blame liberals.
∙Some people are saying that there haven't been over 500,000 COVID-19 deaths because some deaths attributed to COVID have not been because of COVID (another conspiracy?). I agree, but there have been many deaths due to COVID because many people are not getting the medical care that they should be getting. Hospitals and doctors have been too busy to deal with them. Or, because they are afraid to get medical care, they are dying. Therefore, the 500,000 amount makes sense to me.
∙QAnon (/ ˌkjuːəˈnɒn /), or simply Q, is a disproven and discredited American far-right conspiracy theory alleging that a secret cabal of Satan-worshipping, cannibalistic pedophiles, is running a global child sex-trafficking ring and plotted against former U.S. president Donald Trump while he was in office. Scary to think that millions of Americans appear to believe this is possible.
∙States to avoid: Texas Gov. Greg Abbott and Mississippi Gov. Tate Reeves, both republicans, announced Tuesday they would allow businesses to reopen at 100% capacity and lift mask mandates.
The governor of South Carolina took a victory lap after his gubernatorial colleagues in Texas and Mississippi lifted their mask mandates, touting the fact that his state never had such a mandate.
President Joe Biden called the decisions a "big mistake." "The last thing we need is Neanderthal thinking, that, 'In the meantime, everything's fine. Take off your mask. Forget it.' It still matters," Biden said.
I think that Biden is insulting Neanderthals (I'm 1.5% Neanderthal. Don't laugh, we are all part Neanderthal) and owes us an apology.
If it's important enough for the Vatican it is important enough for the US. The Vatican has told employees that they may risk losing their jobs if they refuse to get a COVID-19 vaccination without legitimate health reasons. A decree by Cardinal Giuseppe Bertello, effectively the governor of Vatican City, said getting a vaccine was "the responsible choice" because of the risk of harming other people.
Vatican City has several thousand employees, most of whom live in Italy. Its vaccination program began last month and Pope Francis, 84, was among the first to get the shot.
Pope Francis stated, "It is an ethical choice because you are gambling with your health, with your life, but you are also gambling with the lives of others."
∙Need to give this guy credit for being so creative. A California driver who said he had used a mannequin as his passenger for at least a year and a half so he could access carpool lanes has been cited and faces a fine of at least $400.
The mannequin, adorned with gray hair, wrinkles, glasses, a Cleveland Indians baseball cap and a face mask, sat in the passenger seat when he was pulled over. The officer knew it was fake because no one ever wears a Cleveland Indians baseball cap.
∙We need to love politicians. Trump's big complaint about Biden, at 78, was he was much to old to be president – now Trump says he will run in 2024 when he will be 78.
∙The DC National Guard commander said he was not allowed to send troops to the Capitol riots, in sharp contrast to the city's George Floyd protests last year, when troops were given immediate permission to deploy.
∙The California law banning the sale of flavored tobacco products has been placed on hold after state officials said that a referendum backed by the tobacco industry qualified for the November 2022 ballot. I didn't realize that a ballot measure can stop a law from taking place. This is unfortunate, as many more kids will become addicted because of this delay.