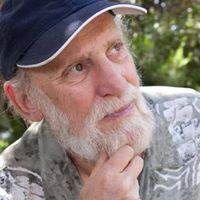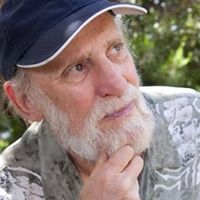 ∙ Congratulations to our senior account executive Breezy Gledhill for her 10 years with the Ventura Breeze. Without her bringing in advertisers, there would not be a Ventura Breeze.
∙ Being on the Ventura City Council has been a great stepping-stone for higher political office. Ventura councilman Erik Nasarenko has been appointed as Ventura County's district attorney. Erik is a senior prosecutor for the county.
Voting 5-0, the Ventura County Board of Supervisors chose Nasarenko over six other candidates.
Other city council members who have moved up are Steve Bennett, (AD 37) who went from the city council to being a Ventura County Supervisor to an Assembly member, and Matt LaVere who was recently voted in to become a Ventura County Supervisor following in the steps of Bennett.
Nasarenko would have to win election in June 2022 or in a subsequent runoff to keep the job after the appointment expires.
Replacing him on the city council has become very controversial – see the article in this issue regarding this.
∙ Very glad to see County (and therefore Ventura) restaurants are now allowed to serve customers outside again. Hopefully, schools will be able to open soon. So many students are falling behind in their studies.
∙The Ventura City Council has approved the last funding to get the planned $60.5 million Ventura Veterans Home development off the ground. The council voted to allocate up to $660,000 in federal HOME funding for the 122-unit affordable housing project located on a 9.6-acre city-owned site at 10900 Telephone Rd.
The complex will be adjacent to the existing 60-bed Veterans Home of California. Of the project's 122 units, 120 will be low-income rental apartments exclusively for veterans. The two remaining units will be for the property managers.
The HOME Investment Partnerships Program provides funding from the Department of Housing and Urban Development for low and moderate-income housing projects which could be used for this purpose.
Councilmember Lorrie Brown stated, "My father is a veteran and he's very fortunate to have a home. But I know that's not always the case with all the veterans here in the county."
∙ My wife and I recently received vaccine shots at the fairgrounds. Very well smoothly run, (and it didn't even hurt).
∙I think schools should open as soon as possible. Students being stuck at home and trying to learn has been detrimental to their development. More so than the virus itself. Because of social media, kid's today have little enough human contact to begin with. "I spoke with grandma today." "How did she sound?" "I don't know, we texted."
∙ Often times it feels as if our two major political parties are more concerned about being right then they are about the welfare of the country. If Democrats make a COVID-19 proposal Republicans are automatically opposed to it. If Republicans make a proposal (even if it was the same one) the Democrats oppose it. No wonder they frequently don't achieve enough.
For instance, the Senate approved a measure that would let Democrats pass the relief plan through the chamber without Republican support. Vice President Kamala Harris was in the chair to cast the tie-breaking vote 51-50. It just can't be that every Democrat liked it and every Republican doesn't – they just vote along party line. Frustrating.
∙February is Black History Month. Black History Month was first proposed by black educators and the Black United Students at Kent State University in February 1969. The first celebration of Black History Month took place at Kent State one year later, from January 2 to February 28, 1970.
During the celebration of the United States Bicentennial, President Gerald Ford officially made February Black History Month. He urged Americans to "seize the opportunity to honor the too-often neglected accomplishments of Black Americans in every area of endeavor throughout our history."
∙Perhaps we haven't come as far as we think. A small Louisiana cemetery that denied burial to a Black sheriff's deputy held an emergency meeting and removed a whites-only provision from its sales contracts. H. Creig Vizena, board president for Oaklin Springs Cemetery in southwest Louisiana, said he was stunned and ashamed to learn two days earlier that the family of Allen Parish Sheriff's Deputy Darrell Semien had been told he could not be buried at the cemetery near Oberlin because he was African American.
But this certainly helps. North Carolina will no longer issue or renew specialty license plates depicting the Confederate battle flag. The state's Division of Motor Vehicles said the agency had received complaints about plates featuring the Confederate flag.
∙Guns in the news:
Gunfire left two people dead and three wounded outside a strip club in western Pennsylvania.
A man in Pennsylvania shot and killed a couple in a murder-suicide over a snow removal dispute.
Six people, including five small children, died and a second adult was injured after a gunman opened fire at an Oklahoma home, police said. The five children fatally shot were ages two, three, five, six, and nine.
∙Over the past few weeks Rep. Marjorie Taylor Greene have been making outlandish, stupid conspiracy theories. One of those is that the 2018 wildfires in California were caused by Jewish space lasers.
Everyone knows that the fires were started by lizards that live in our sewers and were smoking pot when their matches started sewer gas burning and it spread throughout California in the sewer system. Shocking that an intelligent woman like her did not know this. I hope this clarifies it for you.
∙Donald Trump has funneled thousands of dollars from his donors into his private business after his loss in the 2020 presidential election. The former president's reelection campaign moved roughly $2.8 million from donors into the Trump organization over his term, including at least $81,000 since he lost the election, according to Forbes. This is based on campaign finance reports submitted to the Federal Election Commission.
∙California climate advocates are celebrating the announcement from the Biden administration to halt oil and gas leasing on federal lands and waters. Advocates with the Protect the Pacific Coalition mention the need to protect the U.S. coastal economy from the risks of oil spills, addressing the climate crisis and the need for healthy oceans.
President Biden also issued a series of executive orders to take swift climate action. This included an Executive Order on 30×30, a commitment to protecting 30% of our nation's lands and waters by 2030. The 30×30 Executive Order follows on the heels of California Governor Newsom's statewide commitment to 30×30 last year.