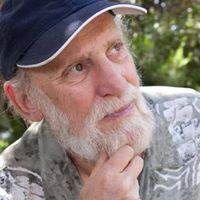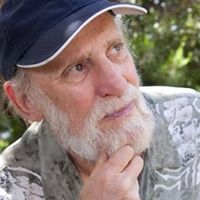 ∙Wow, this year is almost over, and not a minute too soon. A relief, but certainly not the end of the world's problems. COVID-19 will still be with us for a long time, especially if many people do not take the vaccine and continue to spread it.
A devastating year for most businesses, especially restaurants that were at least allowed to serve outside, but can no longer do that at this time. Hopefully, that will change soon.
An especially tough year for the Breeze family because we lost Izzy Baker and Bernie Goldstein.
∙In this issue we feature our 3 new city council members. I look forward to seeing how they perform and contribute to the success of Ventura. So much to do. Doug Halter persevered and finally made it on his third try. His contributions to Ventura have been huge. So glad that he finally made it. Wish Christy Weir the best now that she is a "civilian" again.
∙The county is allowing people to park their mobile homes, etc. next to the freeway just outside of Ventura off Ventura Ave. in an unincorporated area of Ventura County. Some are upset with this because they say it is ruining the "neighborhood." There is no "neighborhood" where they are parking. It is open land on both sides of the freeway or very industrial. I feel that this is an excellent response to the fact that there are so many more people right now that are homeless because of the pandemic. Better than standing on corners asking for money.
Let's appreciate it that these people are trying to keep their lives going and doing the best they can. The county monitors the area and tries to keep it clean and livable and safe for those living there. I think even the large parking area at the San Buenaventura State Beach could be used for this purpose.
∙The Vagabond Inn in Oxnard has officially been purchased under the state's Project Homekey program and will be converted from a hotel into permanent supportive housing for formerly homeless individuals. The Vagabond Inn in Ventura was also used for this purpose but wasn't purchased for permanent housing.
The state's Project Homekey has provided $600 million in grant funding to local cities and counties to purchase hotels, motels and vacant apartment buildings and turn them into housing for the state's homeless population.
Along these lines, the state acquired many homes and apartments as part of the now abandoned plans to extend the 710 freeway that are now sitting empty in disrepair. Families who are homeless (many for the first time) are willing to break the law and move into these abandoned residences that are owned by the California Department of Transportation.
Of course, they're breaking the law, but perhaps this is better than being homeless and living outside with kids, especially with winter coming. The state has let most of these homes just deteriorate making some unsafe and uninhabitable. As people lose their jobs there is a large amount of newly homeless families that say living in them is still better than being homeless.
∙Ventura officials say sports leagues from outside Ventura County are coming to illegally use our sports fields without city permits. As a deterrent, the Ventura City Council has adopted an emergency ordinance under which the adult and youth leagues can be fined from $500 to $2,000.
The council also adopted a second emergency ordinance under which fees will be waived for the city's nonprofit youth sports leagues to legally use the city's sports fields and facilities.
The fees are being waived because the COVID-19 pandemic has the leagues' budgets and many families unable to pay the costs associated with youth sports. I love to see the city respond to the new needs of families. With schools closed it is very important that kids can play outside.
Chemists at Scripps Research have made a discovery that supports a surprising new view of how life started on our planet. They demonstrated that a simple compound called diamidophosphate (DAP), which was possibly present on Earth before life arose, could have chemically aligned with tiny DNA building blocks called deoxynucleosides to form strands of primordial DNA.
The finding is the latest in a series of discoveries over the past several years pointing to the possibility that DNA and its close chemical cousin RNA arose together as products of similar chemical reactions, and that the first self-replicating molecules were mixes of the two. Now you know where we came from.
∙ Preliminary numbers suggest that the United States is on track to see more than 3.2 million deaths this year from all causes, at least 400,000 more than in 2019.
U.S. deaths increase most years, but the 2020 numbers amount to a jump of about 15% and could go higher once all the deaths from this month are counted.
That would mark the largest single year percentage leap since 1918, when tens of thousands of U.S. soldiers died in World War I and hundreds of thousands died in a flu pandemic. Deaths rose 46% that year, compared with 1917.
∙Thousands of companies and US government agencies were at risk of being spied on for months following a sweeping cyberattack perhaps carried out by Russian hackers. The full extent of the attack is not yet known, but the list of victims is said to include the Department of Homeland Security and the Pentagon, among others. This is a huge concern – not just some kids having fun. They could probably shut down our entire electric grid.
Republican Sen. Mitt Romney said that President Donald Trump has a "blind spot" when it comes to dealing with Russia after the President downplayed the massive cyberattack (suggesting it could be China) on US federal agencies linked to the country, warning that the aggression "is a big wake-up call for us."
∙Antarctica has recorded its first Covid-19 case after 36 people tested positive on a Chilean research base. The news marks an unfortunate milestone in the fight against coronavirus, as until this week, Antarctica was the last continent free from the virus' grip.
∙The House of Representatives has approved legislation that would decriminalize marijuana and seek to "address the devastating injustices caused by the War on Drugs." The first time a chamber of Congress has voted on federal marijuana decriminalization. However, it has little chance of passing the Republican led Senate so Republicans will need to smoke pot in private. So stupid – it is legal now in most states but not by the Fed. government. It will even be allowed in Ventura this year.
∙In a Saturday morning tweet directed at the Supreme Court, Trump called it "incompetent and weak" for its handlings of his claims that there was fraud in the November election. And he thought that it was "his" supreme court.
The president still claims to have "absolute proof" that widespread voter fraud occurred during the November election, but he said that the Supreme Court doesn't "want to see it." It seems that no one else wants to see it either, as he just continues to lose lawsuits.
Rep. Adam Kinzinger called out President Trump and House Republicans who back his "crazy conspiracies" and denials that he lost the election to President-elect Joe Biden.
"My God. Trying to burn the place down on the way out because you can't handle losing," Kinzinger tweeted. "No evidence, nothing but your temper tantrum and crazy conspiracies."
Televangelist Pat Robertson, a prominent conservative backer of Donald Trump, said that the President is living in an "alternate reality" and should "move on" from his 2020 election loss.
Let's move forward. I wish you all a Happy, Safe and Prosperous New Year!