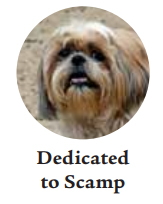 ∙SPAN Thrift Store is now open to the public and looking for donations of adult clothing, household items and tools if you've got items you no longer use.
SPAN Thrift Store is providing $10 spays and neuters for low income households with cats and dogs.
The next upcoming clinic is Friday, December 18th at Albert H. Soliz Library – El Rio, 2820 Jourdan St., Oxnard, 93036. Please call to schedule an appointment (805) 584-3823.
∙The U.S. Food and Drug Administration approved Stelfonta (tigilanol tiglate injection) to treat dogs with non-metastatic, skin-based (cutaneous) mast cell tumors (MCTs). The FDA is also approving Stelfonta to treat non-metastatic MCTs located under the dog's skin (subcutaneous), in particular areas of a dog's leg. Stelfonta is injected directly into the MCT (intratumoral injection). Stelfonta works by activating a protein that spreads throughout the treated tumor, which disintegrates tumor cells.
MCTs are the most common malignant skin tumor in dogs, and usually present as a lump on or under the skin. Full surgical removal of mast cell tumors can be difficult when tumors are located in certain areas, such as the leg. When mast cell tumors are not fully removed, the remaining malignant cells can start to grow and spread rapidly. Stelfonta offers a novel way to treat non-metastatic MCTs as the only approved intratumoral injection.
Stelfonta is available only by prescription due to the professional expertise required to diagnose MCTs, properly administer the injection, provide adequate instructions for post treatment care, and monitor the safe use of the product, including treatment of any adverse reactions. The label for Stelfonta carries a boxed warning for human safety because of the risk of severe wound formation from accidental self-injection or needle stick injuries. The boxed warning also includes several statements regarding the safe use of Stelfonta in dogs, including: Stelfonta should always be given with a corticosteroid, an H1 receptor blocking agent and an H2 receptor blocking agent, to decrease the risk of severe systemic adverse reactions, including death, from mast cell degranulation. Veterinarians should provide the client information sheet to pet owners for important information about Stelfonta and how to care for their pets after they have been given the drug.
Raw dog food recalled because of Salmonella
By News Desk
Albright's Raw Dog Food is recalling 67 cases of "Chicken Recipe for Dogs" because it has the potential to be contaminated with Salmonella. There is risk to humans from handling contaminated pet products. It is important for consumers to thoroughly wash their hands after having contact with the products or any surfaces of utensils exposed to these products.
Contaminated pet food can pose significant health concerns and even death, as a recent Salmonella outbreak in Canada linked to pig ear dog treats has shown.
A Salmonella outbreak in Canada is linked to pig ear treats for dogs.
As of the most recent outbreak update from the Canadian Food Inspection Agency (CFIA), Sept. 29, there have been eight confirmed cases of Salmonella Typhimurium illness in the following provinces: British Columbia with 5, Alberta with 2, and Yukon with 1.
Individuals became sick between late February and early August this year. Three individuals were hospitalized, and one individual died. Individuals who became ill are between 7 and 95 years of age. The illnesses are distributed equally among men and women.
Albright's Raw Dog Food Chicken Recipe for Dogs was distributed in California, Florida, Illinois, Indiana, New Hampshire, New Jersey, Nevada, New York, Pennsylvania, and Tennessee and product was distributed through retail stores, mail order, and direct delivery.
Labeled as Albright's Raw Dog Food Chicken Recipe for Dogs. Packaged in 2 lbs chubs/rolls. Each chub/roll is printed with "Lot number C000185, Best By 19 May 2021." The product was sold frozen and was distributed from the company to distributors from 7/8/20 to 8/27/20.
∙As any cat owner who has tried to wear a black shirt knows…well, shedding is a normal aspect of cat ownership. However, there are times when the hair just keeps coming and an owner may become concerned that their pet's hair loss is abnormal and indicative of a larger issue.
Dr. Alison Diesel, a clinical associate professor at the Texas A&M College of Veterinary Medicine & Biomedical Sciences, says that cat owners can differentiate normal shedding from feline alopecia, or hair loss, if the hair coat is noted to be thin or has the absence of hair in areas.
"The biggest difference between normal shedding and alopecia in cats is that with normal shedding, there is not appreciable hair loss on the animal," said Diesel. "While the owner may see tufts of fur and hairballs around the home, the cat looks to have a normal haircoat in regard to thickness, length, and density."
Feline alopecia can have many causes, according to Diesel, ranging from parasites, such as fleas or mites, to infections, such as dermatophytosis, or ringworm.
"We can also see it with underlying allergies including to things like fleas, food, or the environment," she said. "Genetics can also be a 'cause' of alopecia; this is normal in certain breeds of cats, such as the Sphinx. Lastly, there are some normal variants in cats that appear as alopecia. Examples include hair loss on the ear flaps of aging Siamese cats and sparsely haired skin in the preauricular region (top of the head in front of the ears) on cats of any breed."
If an owner notices their cat is losing an abnormal amount of hair, they should also keep an eye out for accompanying symptoms that may point towards a larger problem.
"The most important thing to look for is whether the cat is also itchy. This can be shown by certain behaviors include scratching, biting, licking, chewing, pulling out hair, over grooming, and/or increased hairballs. Additionally, owners should monitor if there are any sores on the skin along with the hair loss," she said. "Lastly, if anything has obviously changed with the overall health of the cat–signs of internal illness such as vomiting, change in appetite, or energy levels—owners should seek veterinary care."
Pets experiencing unusual hair loss should be evaluated by their primary care veterinarian or a veterinary dermatologist to help determine the reason for hair loss. They may conduct diagnostic tests and/or suggest a treatment plan tailored to your pet's specific case.
While overgrooming most commonly has an underlying medical reason, typically related to itch or possibly pain, there are some cats where stress and behavioral contributions can play into the excessive grooming observed. Owners concerned that their pet is overgrooming may also wish to modify their pet's environment in addition to bringing them in for a check-up. Ensure your pet has plenty of enrichment, which can include toys, window access, and hands-on playtime, in addition to areas where the cat can retreat and relax alone.
Hair loss may be reversible depending on the cause; Diesel said, "you can't all of a sudden make a Sphinx grow hair, but hair can grow back following resolution of ringworm as an example."
Although the line between normal shedding and feline alopecia may at times seem thin, prudent monitoring and prompt care can help owners keep their feline friend as happy, healthy, and fluffy as possible.
Pet Talk is a service of the College of Veterinary Medicine & Biomedical Sciences, Texas A&M University. Stories can be viewed on the web at vetmed.tamu.edu/news/pet-talk. Suggestions for future topics may be directed to [email protected].