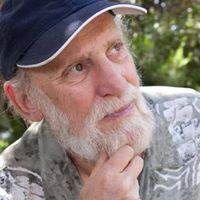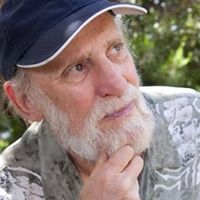 ∙Congratulations to Mike Johnson, Joe Schroeder and Doug Halter on being elected to our city council. as our new city council members. With their election, all 7 members now represent a specific area (district) in Ventura. And, also, to Amy Yamamoto Callahan for being elected to the Board of Education.
Two of the city council races are very close (less than 200 votes), so I hope that my congratulations isn't premature. We still do not elect a mayor in Ventura, so the City Council will select one of their own.
A big thanks goes out to Christy Weir for her many years of great service to Ventura. I'm sure that she will continue to serve and support Ventura in some other manner.
And congratulations to local boy – Ventura County Supervisor Steve Bennett – for a decisive victory in his run for the State Assembly. Steve started his political career as a Ventura City council member. Matt LaVere is now following in his footsteps and was elected as a Ventura County Supervisor.
∙In this issue is a mention of the passing of Robert Jenkins. I have known Robert and Patty for a few years because of their involvement in support of Parkinson's Disease in Ventura. He fought valiantly as his condition worsened but always with a smile on his face. Patty was amazing still taking him for walks at the Harbor even needing to pick him up on occasion when he fell. Will miss him and know that Patty will continue to help those with the disease to help give them the support they need.
∙Good for Ventura for passing an Ordinance to the San Buenaventura Municipal Code which would tax gross receipts and square footage of businesses involved in cannabis (marijuana) and hemp in Ventura.
The Ordinance by itself does not authorize any cannabis or hemp business to operate in the City. This will need to be the next step to consider by the city council. The Ordinance reads; "Every person who engages in cannabis or hemp operations, including the cultivating, transporting, distributing, manufacturing, packaging, delivering, testing and all other business activities within the City would pay a maximum tax on the gross receipts of their operation's activities."
The tax would be a general tax as authorized by the California Constitution Article XIII
C, Section 2. As a general tax, the revenue generated may be used for any general governmental purpose.
∙The homeless man, Jamal Jackson, 51, accused in a fatal 2018 stabbing at Ventura's Aloha Steakhouse, has been found incompetent to stand trial. This was determined in the Ventura County Superior Court. Statements from two doctors who evaluated Jackson's mental state which led to Judge Nancy Ayers' ruling. Ayers ordered Jackson to be sent to a state mental health hospital for two years for further evaluation at that time. He could still spend the rest of his life in confinement.
I think that it was the proper action for a civilized society to take.
∙During California's worse fire season, the state recorded temperature records as August, September and October were the state's warmest on record. This "almost sounds" like global warming.
∙I'm very proud of Americans (at least little more than ½ of them) for voting for our country's first woman vice president-elect, Sen. Kamala Harris. Harris, who also happens to be the first Black women and first South Asian American women elected vice president-elect in U.S. history. Not minimizing her roots, but it's wonderful enough that she is a female and even more amazing because of who she is. Now the second and third people in line to be president, if necessary, are females – Harris and Speaker of the House Nancy Pelosi (both from California). And for electing Biden of course.
Democrats shouldn't get too excited though because this wasn't a victory for the Democrats as much as a defeat for Trump. In voting throughout much of the country, Republicans fared much better than Democrats. And remember, Trump received over 70 million votes – the most ever for an incumbent president.
How a person accepts defeat says more about their character than winning, whether it is the president of the United States, or the local PTA.
The President said, "Tens of thousands of votes were illegally received after 8 P.M. on Tuesday, Election Day, totally and easily changing the results in Pennsylvania and certain other razor thin states," the president tweeted. He also claimed that "hundreds of thousands of votes" were not allowed to be legally observed by impartial bystanders, changing the outcome of the race.
"This would also change the Election result in numerous States, including Pennsylvania, which everyone thought was easily won on Election Night, only to see a massive lead disappear, without anyone being allowed to observe, for long intervals of time, what the happened…," he added in his Twitter thread.
The president later tweeted that he won the election "by a lot."
A large group of government and industry officials have rejected Trump's allegations about voter fraud stating that the Nov. 3 election voting and counting went smoothly with very little minor problems. They stated, "There is no evidence that any voting system deleted or lost votes, changed votes or was in any way compromised."
Republican strategist Karl Rove wrote in the Wall Street Journal that, "The president should do his part to unite the country leading a peaceful transition and letting grievances go."
From the New York Times; "By all accounts, President Trump is behaving as expected in the wake of his loss to Joe Biden. Rather than accept the election results like a grown man, he's throwing a hissy fit, and it's becoming clear that Trump may have to be dragged out of the White House like a toddler at a birthday party."
Former White House chief of staff John Kelly issued an on-the-record statement lambasting President Donald Trump for not helping with the transition to a Biden administration.
Truthfully, Biden would not have been my first choice to be our next president, but I believe his more subdued calming manner might help reunite this country which has not been this divided since the Civil War. I think he can work with both sides of the aisle in Washington and, hopefully, get American's speaking to each other again in a civilized manner.