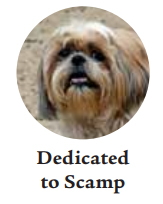 ∙SPAN Thrift Store is now open to the public and looking for donations of adult clothing, household items and tools if you've got items you no longer use.
SPAN Thrift Store regularly provides $10 spays and neuters for low income households with cats and dogs.
Two upcoming clinics in October are: Friday, October 9th at the Albert H. Soliz Library – El Rio, 2820 Jourdan St., Oxnard, 93036 and a second on Friday, October 23rd at SPAN Thrift Store parking lot 110 N. Olive St. (behind Vons on Main).
Please call to schedule an appointment (805) 584-3823.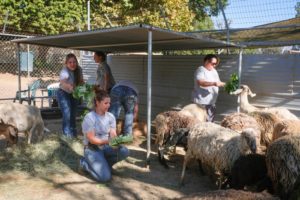 ∙Fire season has arrived early; be prepared.
The fall was commonly known as fire season in Ventura County, but "fire season" should now be expected all year (going on right now) . High heat, low humidity, dry brush and high winds occur these days with increasing frequency, creating disastrous conditions for extreme fire behavior. The Humane Society of Ventura County has learned to be prepared year-round.
The HSVC has assisted in the safe evacuation and relocation of animals displaced by wildfires, which erupt regularly across the region and have hit close to home. For the past three years, Ventura and Los Angeles counties have been hit hard with wildfires and, in each case, the HSVC has been there to help.
Sadly, the Thomas Fire of 2017 was not the first time the HSVC has been called into action. "The HSVC was very busy sheltering animals during the Wheeler Fire of 1985," said shelter director Jolene Hoffman, who can recall rescuing animals during the conflagration that consumed 118,000 acres and 26 structures and caused mass evacuations. "We had over 170 dogs, 150 cats and about 35 horses that we took in during the 15-day fire that burned around the Ojai Valley."
In the 2017 fire season, the HSVC sheltered 320 animals. In the 2018 season, it sheltered 244 animals and last year, 284 animals.
In preparation for this year's fire season, the HSVC has increased capacity for animal intake as well as outfitting its fleet of trucks, vans and stock trailers with equipment and supplies. "It's one of those situations where we plan for the worst but hope for the best," said HSVC Humane Officer K King.
The Humane Society of Ventura County offers a sanctuary for pets as well as temporary crates, kennels, pet food, ID tags and other supplies for those in harm's way. "We will also send out our Emergency Response Teams to assist with animal evacuations at the owner's request," said Hoffman. "Our primary concern is for the safety of people and their pets. Please do not hesitate to take them to animal rescue centers in the event of an emergency."
Budgeting in advance for disasters presents a unique challenge, since they are impossible to predict, so financial support from the community is crucial to help offset the costs incurred for the HSVC's services, noted Greg Cooper, director of community outreach for the HSVC.
Those who would like to support the HSVC's emergency preparedness can drop off supplies at the Ojai shelter, at 402 Bryant St. Also, the HSVC Amazon Wish List has been updated to include examples of requested items.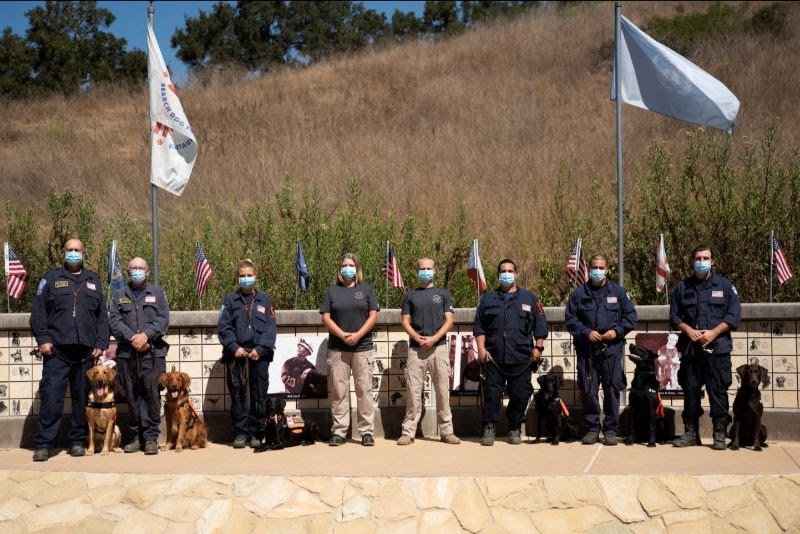 ∙ On the morning of August 28, 2020, six search teams graduated from Search Dog Foundation (SDF's) Handler Course: Felicia Lee & Jax and Paul Sandigo & Cassie (California Task Force 3), Kiegon List & Chloe and James McCandless & Mac (California Task Force 7), and Andrew Pitcher & Storm and Mark Schroder & Koda (Nebraska Task Force 1). The handlers completed the course despite the ongoing COVID-19 pandemic, observing distancing and safety protocols throughout their two-week stay on campus.
The graduating class was a combination of four brand new handlers from the Bay Area and Sacramento in California, as well as two veteran handlers from Lincoln, Nebraska, providing ample opportunity to learn, share experiences, and build lifelong friendships.
∙Only days after the previous dog food recall, the FDA is drawing attention to another voluntary recall of dog food, this time over the risk of Salmonella contamination. The recall impacts one dog food brand and shouldn't be mistaken for the dog food recall from earlier this month, which involved the presence of a potentially deadly toxin that results from a naturally-occurring mold. As expected, dog food owners are advised to get rid of the potentially contaminated dog food to protect both their own and their pet's health.
The latest dog food recall in the United States was issued on September 22 from Real Pet Food Company, which offers a range of different dog foods, including chilled, dry, and wet versions, with an emphasis on high-quality ingredients. One particular brand of food sold by the company was voluntarily recalled because routine sampling found Salmonella bacteria.
According to Real Pet Food Company, one lot of its Billy+Margot Wild Kangaroo and Superfoods Recipe 4lb bags of dog food have been recalled. As with humans, pets that eat food contaminated with Salmonella can develop an uncomfortable illness that, in a small percentage of cases, may become severe.