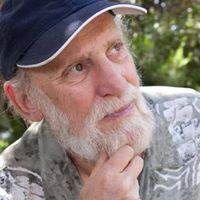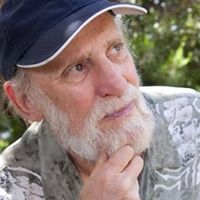 ∙In this special issue of the Breeze, we feature the candidates for the Ventura City Council, Mayor Matt LaVere's 2020 State of the City, Jim Friedman's thoughts about council districts and a tribute to retiring council member Cheryl Heitmann. I hope that you enjoy it, and please vote ( mailing in is the safest way right now).
∙The Ventura City Council voted 6-1 to keep the city's red-light detection cameras for another two years. The "no" vote was from Councilmember Cheryl Heitmann who said she's been opposed to the cameras from the very beginning.
A majority of the council aren't thrilled with the cameras saying that they either want the cameras gone after the two years or they want a new system with a new company (not Redflex Traffic Systems who have been providing the system for Ventura for almost 20 years).
I wish they hadn't continued this and will give serious consideration to eliminating them completely.
∙Major Walter Reed, M.D., U.S. Army (September 13, 1851 – November 22, 1902), was a U.S. Army physician who in 1901 led the team that confirmed the theory of the Cuban doctor Carlos Finlay that yellow fever is transmitted by a particular mosquito species, rather than by direct contact. This insight gave impetus to the new fields of epidemiology and biomedicine, and most immediately allowed the resumption and completion of work on the Panama Canal (1904–1914) by the United States. Reed followed work started by Carlos Finlay and directed by George Miller Sternberg, who has been called the "first U.S. bacteriologist". The now more well-known Walter Reed Medical Center is named after him.
∙A new study from the Centers for Disease Control and Prevention reports that the median age of people with COVID-19 in the U.S. has declined with Americans in their 20s now accounting for more cases than people in any other age group. The findings suggest that if the U.S. wants to get the coronavirus outbreak under control it will need more compliance (and government reaching out) from younger adults.
∙A Maryland man was sentenced to a year in prison for hosting two parties in defiance of the state's coronavirus orders barring large gatherings. Shawn Marshall Myers, 42, had 50 to 60 people in his home for the first occurrence on March 22.
When officers arrived to shut down the party he was "argumentative." He eventually agreed to shut down the party. But, he went right back to throwing another large party with more than 50 people less than a week after his first one was shut down.
I'm glad that he was found guilty of a crime. Large unprotected gatherings can kill people and spread the virus. Anyone who has unprotected gatherings should perhaps go to jail.
∙A federal appeals court has upheld Governor Gavin Newsom's restricting indoor worship during the pandemic. The court determined California's health orders did not discriminate against religious expression, and the conditions apply the same to worship services the same as other indoor events. I certainly agree, religious freedom doesn't mean jeopardizing lives.
∙Tik Tok won a significant victory against the Trump administration when a federal judge ruled in favor of the tech company's request to delay a ban on the app. Tik Tok will remain available in the US and continue to provide software updates. If they are a national threat, I think much more evidence needs to be provided. They provide a needed service for many Americans.
∙Approximately 83% of Democrats consider wildfires to be a serious threat while only 59% of Republicans share this belief. Amazing the very basic differences between people of different political parties. Much of California is burning to the ground – isn't this a serious threat?
∙Joseph I. Castro, the grandson of farmworkers who rose during a career in higher education to lead Cal State Fresno, has been named the chancellor of the California State University system. He is the first person of color to lead this system. His life will be an inspiration to 43% of Cal State's 480,000 students who are Latino.
∙Apparently, Biden (and logical people) is not wrong for wearing masks. Perhaps those that don't are the wrong ones. I wonder if Trump still thinks it is a hoax by the liberal left to make him look bad? If it is, it certainly has succeeded.
∙Adopted in 1971, the 26th amendment lowered the voting age to 18. California voters can decide if 17-year-olds can vote under certain circumstances by approving proposition 18. I support it. Especially with today's youth, they are so much more knowledgeable about affairs because of the time they spend on social media (all of it is not a waste).
∙I'm opposed to Amy Coney Barrett being on the Supreme Court because she is a Roman Catholic. Wait, am I some kind a racist? No, but with her on the court, 67% of the justices will be Roman Catholics even though they represent about 20% of the US population. The Supreme Court should at least make some attempt to represent the whole country. Can you imagine the backlash if 67% of the court were Jewish or some other minority?
∙Chris Christie, the former governor of New Jersey, announced Saturday morning he tested positive for COVID-19, one day after revealing nobody wore a mask while preparing for the first presidential debate with President Donald Trump. Three Minnesota congressmen who flew on Air Force One with Trump have also tested positive for COVID-19.
Many of those involved with Trump will be testing positive. Will they be angry with him? I certainly would be. Will his fans finally understand that masks and distancing have a purpose and this has never been a hoax?
∙Just when I think Trump can't be more irresponsible, he states he's feeling good and the nation should not "be afraid of the virus" and let it dominate your life. A virus that has killed more than 209,000 Americans. I wonder how the relatives and friends of the 209,000 feel about it. Also, he has medication not available to anyone else and the White House has an entire medical facility in it to care for him.