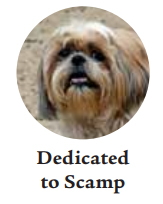 ∙SPAN Thrift Store is now open to the public and in need of volunteers to operate day to day. If you are interested or have questions please call (805) 641-1170 to inquire.
In addition, SPAN is back and providing $10 spays and neuters for low income households with cats and dogs.
The next one is at the Albert H. Soliz Library – El Rio, 2820 Jourdan St., Oxnard, 93036 on Friday, September 11th. Please call to schedule an appointment (805) 584-3823.
∙Three types of dog foods sold nationwide recalled over high levels of mold by-product
By Mallika Kallingal, CNN
Sunshine Mills has issued a voluntary recall of three dog food products due to high levels of aflatoxin, according to the Food and Drug Administration. Aflatoxin is a naturally occurring mold by-product and can be harmful to pets if consumed in significant quantities.
Family Pet Meaty Cuts beef chicken & cheese flavors premium dog food, Heartland Farms grilled favorites beef chicken & cheese flavor, and Paws Happy Life butcher's choice dog food have been affected by the recall announced Wednesday. The products were distributed in retail stores nationwide.
So far, no illnesses have been reported in association with these products, the FDA says, and other Sunshine Mills pet food products are not affected. The FDA says these products were recalled as a precautionary measure and no adverse health effects related to them have been reported.
"Pets that have consumed any of the recalled products and exhibit symptoms of illness including sluggishness or lethargy combined with a reluctance to eat, vomiting, yellowish tint to the eyes or gums, or diarrhea should be seen by a veterinarian," the FDA statement says.
Retailers have been asked to pull the affected products from their inventory and customers who have purchased the products can return them to the place of purchase for a full refund.
The potential for aflatoxin levels above the acceptable limit in these products was discovered by routine sampling performed by the Louisiana Department of Agriculture and Forestry, the FDA says.
∙Sometimes research provides groundbreaking information that can change our lives. Other times it confirms what we already know, but provides empirical evidence to bolster nagging. A study of pet feeding practices recently published in the British Medical Journals' Vet Record definitely falls into the second category. A survey of 3,673 English-speaking pet owners in five countries (Australia, Canada, New Zealand, the U.S., and the U.K.) found that only 13% of dogs and 32% of cats ate pet food and pet food only.
In the abstract of the paper, they conclude: "As an increased risk of nutrient insufficiency and associated conditions have been attributed to unconventional feeding practices, veterinarians must be aware of pet feeding trends and educate clients about the nutritional needs of companion animals." Which seems like a lot of work to go through to get vets to tell humans to be careful about feeding their pets, but whatever works, I guess.
The Toronto Sun spoke to Sarah Dodd, the lead author of the study, who said that one of the researchers' biggest concerns was people feeding their pets raw food: "We have concerns, particularly for potential microbial contamination (harmful bacteria) and how that can affect not only the pets in the household but also the people." She added that people are suspicious of conventional pet food because it's processed, and they've been warned about the dangers of processed foods to humans.
Pet food, Dodd said, is different: kibbles contain a nutritional balance that can't be duplicated by homemade food alone. And then she said the thing that vets always say: before you make any drastic changes in your pet's diet, consult their vet!Dogs possess an ability that humans can only dream of dog compass