Each year, California Coastal Cleanup Day welcomes more than 70,000 volunteers who pick up hundreds of thousands of pounds of trash and recyclables from beaches, lakes, and waterways. The 3rd Saturday of September has been California Coastal Cleanup Day since 1985! The event brings awareness to the marine litter problem and provides a way for community members to become directly involved in caring for their local environment and natural resources.
This marks the 35th annual event, however, due to health and safety orders, the state event organizers, the California Coastal Commission, and local organizers, the Ventura County Coalition for Coastal and Inland Waterways, have made some adjustments. Instead of a organizing a volunteer event, these groups are encouraging the Ventura County community to get out and clean up their local "happy places" every Saturday in September in celebration of the annual event.
This means beach cleanups start at our own front doors. Trash can travel through storm drains, creeks, and rivers to become beach pollution. Consider joining every Saturday in September to help clean the beach by cleaning up in our own neighborhoods and local natural areas. Follow the Ventura County Coalition for Coastal and Inland Waterways on social media for safety tips and ways to win prizes for photo contest submissions and more!
Learn more at www.vccoastcleanup.org. Or follow on Facebook @Ventura County Annual Coastal Cleanup Day and Instagram @VCCoastCleanupDay.
Ready To Go Solar? Solarize is Back.
Many of us are spending more time at home lately, so it's no surprise that home improvement projects are booming. If you've considered adding home solar or battery systems in the past, now may be the perfect time to take the leap.
CEC's Solarize Ventura County is a program that makes it easier and more affordable for local homeowners to go solar. We use a group purchasing model and pass the savings on so that homeowners can install solar electricity and battery storage systems at a discounted price through a streamlined and hassle-free process. Previous Solarize Ventura County programs have already helped 225 homeowners go solar.
Please join CEC and Ventura County Regional Energy Alliance in celebrating Clean Air Day at our Solarize Webinar on October 7th to learn more.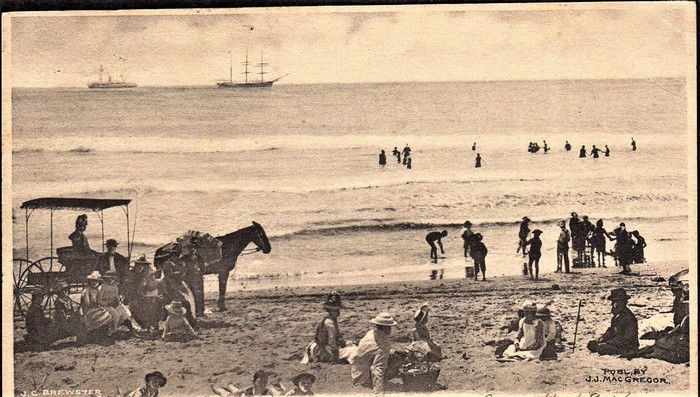 A day cooling off at the Ventura beach 1906 style.