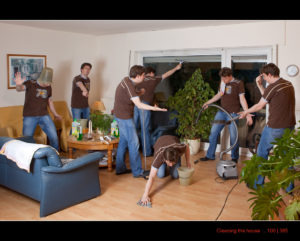 by Dorothea Vafiadis
The situation around the novel coronavirus (COVID-19) is changing rapidly. Here is the latest advice from public health experts about the best way to protect yourself and to reduce the spread of the virus that causes COVID-19. Some of these tips will be familiar to you and some are new.
It's still true that the best way to stay safe is to limit your interactions with other people as much as possible and take precautions to prevent getting COVID-19 when you do interact with others.
Here are 4 things to remember.
1. Remember the rest of your health.
Many older adults have one or more chronic conditions, such as diabetes, heart disease or hypertension. For managing these conditions, consider seeing your doctor using a telehealth. We have some great resources to prepare you for that visit here.
Many health care providers are now encouraging some patients to schedule the routine visits they may have been putting off. Speak to your doctor about whether vaccinations and other preventive services are up to date to help prevent disease.
Do not delay emergency care, especially if you are experiencing shortness of breath, chest pain, or discomfort in your arms, back, or neck. These could be symptoms of a heart attack or stroke. Acting fast can save your life.
2. Practice physical distancing and stay at least 6 feet apart.
The Centers for Disease Control (CDC) still suggests you wear a cloth face covering or mask when you are around people who don't live in your household.
It's still best to limit your physical interactions with other people as much as possible. If you decide to go out or visit with family or friends, the safest approach is staying outdoors for optimal ventilation and keeping 6 feet apart. The closer you are to other people who may be infected, the greater your risk of getting sick.
Indoor spaces are more risky than outdoor spaces where it is harder to keep people apart and there's less ventilation.
3. Use common-sense actions to stay safe.
Stock up on cleaning supplies. You should clean frequently-touched surfaces in your home such as light switches or doorknobs at least once per day.
Manage stress, get enough sleep, and wash your hands often (and for at least 20 seconds) with soap and water. If soap and water is not available, use hand sanitizer that contains at least 60% alcohol.
Stock up on healthful foods, have 30 days of medication on hand, and try to stay physically and socially active. . Regular physical activity benefits your mind and body! Go for a walk or try chair exercises with NIH's Go4Life here.
4. Ask for help if you need it.
If you are at high-risk of complications from COVID-19 or are unable to get items you need, consider contacting family or friends to lend a hand.
If you're having trouble paying your bills, use our BenefitsCheckUp tool to see if you qualify for the hundreds of programs that help older adults pay for food, housing, utilities, medication, and more. Stay connected to family, friends and neighbors with phone calls, letters, e-mail, and through social media.
We hope you and your loved ones are safe and healthy during this crisis. We are collecting stories of people's COVID-19 experiences on our website, and you're invited to share yours, too. It's one more way to tell others about how the pandemic has changed life for older adults.