The Community Memorial Healthcare Foundation is proud to announce two new members elected to the Board of Directors in 2020.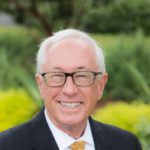 Roy Schneider, of Schneider & Associates, LLP, was elected to serve on the Board of Directors in January 2020 and will share his expertise in estate planning, intellectual property, and real estate, family and non-profit law.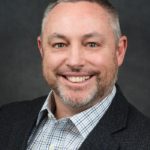 Michael Farrell, of Decker, Farrell & McCoy, LLP, was elected to serve on the Board of Directors in June 2020. Farrell is a local CPA in Camarillo and lives in Oxnard with his family.
The Community Memorial Healthcare Foundation, chaired by Foundation President Lydia Hopps, is a charitable, nonprofit organization that helps elevate the quality of healthcare in the community by supporting and fundraising for Community Memorial Hospital (CMH) to offer state-of-the-art healthcare facilities, industry-leading programs and equipment, and comprehensive, accessible health services.
The Foundation is led by a member-elected Board of Directors that includes dedicated, hardworking people from throughout the Ventura County area. The board members volunteer their time because they are passionate about supporting healthcare in the community, and they receive no compensation for their services. Each member contributes a unique blend of knowledge, skills and resources, and together their diverse capabilities and strengths position the Board to achieve its goals now, and in the future.
The CMH Foundation looks forward to working with both Schneider and Farrell and congratulates them on their election to the Board.
To support the Community Memorial Healthcare Foundation and its efforts to aid Community Memorial Hospital during this health crisis, please visit www.cmhfventura.org/donate/.