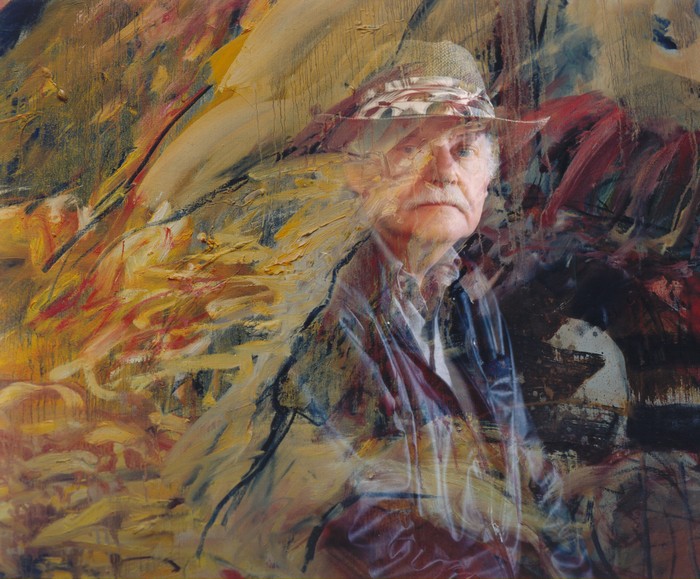 During his youth, Gerd embraced exploration and traveled extensively, including a 3,000-mile Canadian bicycle trip, staying in youth hostels along the way. Organizing travel tours of the art centers of the world became one of Gerd's most influential lifelong activities enriching the lives of everyone who joined him.
Gerd received a Bachelor of Fine Art degree in 1951 from Wayne State University and in 1967 a Master of Fine Art at the University of California, Santa Barbara.
Gerd celebrated his love for the beauty of the Ojai landscape in much of his work. He once wrote of Ojai "…the cycles of the seasons and the times of day, paintings of the browns and yellows of California summers and falls, winter with storm clouds over the mountains… These were paintings of inward vision, abstractions that began with these objects influenced by the all-powerful force: time."
Gerd's greatest legacy, aside from his body of work, are his students.
Gerd's devotion to the arts included his involvement in the founding and support of two important arts organizations in Ventura County, Studio Channel Islands Art Center (SCIART) and Focus on the Masters (FOTM). Gerd had been a member of the National Watercolor Society since 1955 and is listed in Who's Who in American Art.
Gerd Koch is survived by his life partner of 40 years, the accomplished artist Carole Milton and by his son, Kear Koch, and his family and the thousands of students and friends.