by M. Scott
This is our first Social Justice column. As the consensus continues to grow regarding the stark reality of systemic racism in American life, the Ventura Breeze recognizes the important role played by the press in helping to increase awareness and foster conversation around this very important issue. The Black Lives Matter (BLM) movement has garnered the support of activists from every walk of life. Nationwide, these activists have organized protests and demanded the removal of statues and monuments honoring public figures connected to slavery or crimes against indigenous people. They are highlighting discriminatory hiring practices, calling for the defunding and/or restructuring of police departments and much more. These deeply emotive, controversial issues are forcing many of us to engage in serious reflection and some difficult conversations as we acknowledge a larger systemic issue and shared responsibility to commit to change.
We look forward to your contributions and input about this difficult subject.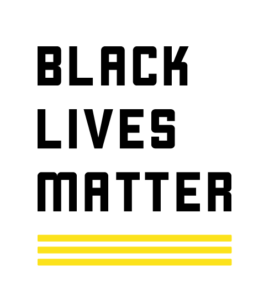 Black Lives Matter Movement
BlackLivesMatter was founded in 2013 in response to the acquittal of Trayvon Martin's murderer. The Black Lives Matter Foundation, Inc. is a global organization in the US, UK, and Canada, whose mission is to eradicate white supremacy and build local power to intervene in violence inflicted on Black communities by the state and vigilantes.
The Black Lives Matter website goes on to say that, "By combating and countering acts of violence, creating space for Black imagination and innovation, and centering Black joy, we are winning immediate improvements in our lives."
To learn more, visit www.BlackLivesMatter.com
Social Movement News & Happenings:
Stone Mountain Confederate Memorial, often called "the granddaddy of all Confederate monuments," is once again at the center of an ongoing debate over a symbol that some see as a shrine of southern American heritage, and others see as a depiction of white supremacy etched into stone. Calls for racial equality have swelled in Georgia following the deaths of Ahmaud Arbery and Rayshard Brooks.
The carvings of three Confederate leaders Gen. Robert E. Lee, General Thomas "Stonewall" Jackson and President of the Confederacy, Jefferson Davis sits 400 feet above the ground, which is larger than a football field. The memorial overlooks an outdoor recreational park and casts a shadow over Stone Mountain, Georgia, a predominantly black city.
Mississippi has made it official: The state's flag, which bears the familiar cross of the Confederate battle flag, will officially be changed. The state's Republican governor, Tate Reeves signed the decision into law, solidifying yet another response to ongoing racial reckonings around the country.
Governor Reeves said: "There are people on either side of the flag debate who may never understand the other. We as a family must show empathy. We must understand that all who want change are not attempting to erase history. And all who want the status quo are not meanspirited or hateful."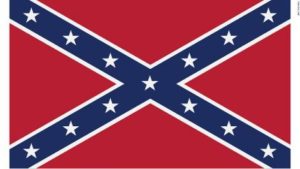 Stop Hate for Profit: www.StopHateForProfit.org
'Stop Hate for Profit is a diverse and growing coalition that wants Facebook to take common-sense steps to address the rampant racism, disinformation and hate on its platform. It includes some of the most prominent civil rights groups and nonprofit organizations in the country including ADL, Color of Change, Common Sense, Free Press, LULAC, Mozilla, NAACP, National Hispanic Media Center, and Sleeping Giants.
More than 1,000 advertisers have joined in a month-long boycott of Facebook. The "Stop Hate for Profit" campaign has signed on big-name advertisers including Unilever (ticker: UL), Starbucks (SBUX), and Coca-Cola (KO).

College Athletics
College athletes in Mississippi and across the country have harnessed their collective power to call for the removal of Confederate monuments, symbols and honorifics and demand their institutions and communities account for racial inequities.
Stars from the University of Mississippi football team in this North Mississippi town have used their platform to push for the removal of Confederate statues on and off campus and marched alongside their coaches, fellow students and residents for social change. Meanwhile, a star running back at Mississippi State University, Kylin Hill, publicly threatened to quit his team if the Confederate battle emblem wasn't removed from the state flag that had flown in Mississippi since 1894.
The University of Oregon and Oregon State University Departments of Athletics have mutually agreed to no longer refer to Oregon-Oregon State rivalry games as the "Civil War." This decision is effective immediately and includes all athletic competitions in the 2020-21 academic year and in the years ahead.
The schools made the decision following mutual discussions as well as conversations with university officials and input from current and former student-athletes from both schools.