Streaming Spotlight by Cindy Summers
MY SPY
Amazon Originals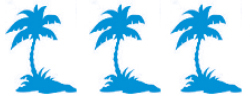 MY SPY finds hardened CIA operative JJ (Dave Bautista) recently demoted do due his extreme soldier actions during sensitive CIA operations, and when reassigned to a basic apartment stake out finds himself constantly challenged by a young Sophie, (Chloe Coleman) who he as been sent to surveil along with her mother Kate. Sophie, being very tech savvy, uses those skills to discover JJ's surveillance operation after finding hidden cameras in her apartment. Sophie convinces JJ to spend time with her and teach her to be a spy in exchange for not blowing his cover, but JJ finds he's no match for Sophie's disarming wit and charm.
JJ's boss Kim (Ken Jeong) had faith in JJ's ability to defend the operation as a soldier, but was consistently challenged with JJ's lack of ability to understand the subtleties of working undercover operations, so assigned JJ along with his tech guide Bobbi (Kirsten Schaal) to stake out a mother and daughter remotely connected to a nuclear arms deal (the recently deceased husband/father's brother, Uncle Marquez, being the actual person of interest).
JJ and Bobbi setup operations in a nearby apartment, then setup cameras and listen devices to remotely monitor Kate (Parisa Fitz-Henley) and her 9 year old daughter Sophie (Chloe Coleman). Sophie was quite precocious and actually walked into the undercover operation when JJ and Bobbi were distracted and decided to film them to basically blackmail JJ into teaching her the craft of being a CIA agent.
Unfortunately for JJ, Sophie had her own clever crafty ways and was constantly outsmarting JJ, like when he was trying to train her to get by him and while suggesting a distraction Sophie immediately tipped over JJ's fishbowl, which sent him clamoring for his beta fish Blueberry, the only personal relationship he had in his life.
While JJ trained Sophie the CIA way, Sophie helped JJ to be more of his sensitive self, and in seeing this she decided that JJ was be a good fit for her mom Kate, so setup a date by breaking a water pipe and asking JJ to help her mother. Bobbi, discovering this through watching them under surveillance, warns JJ that he's not only compromising the operation, she also shares her disappointment because she views JJ as her hero, and can't seem to get him to teach her anything about his soldiering ways.
Marquez, the nuclear arms dealer, finally does show up at the apartment, believing that his brother had hidden the plans for the bomb with their pet dog and does actually find a USB drive in the collar, so decides to kidnap Sophie to help insure a safe getaway and headed to the airport to fly his private plan out of the country.
Of course JJ is not going to let that happen, especially with Sophie in danger, so he disables the plane on the runway by slashing the tire, and trades Sophie for the safety box thought to contain the USB drive. Sophie, with her newly acquired skills, thwarted her uncle's plan by getting the USB drive when no one was looking and Marquez met his demise in a fiery explosion.
Dave Bautista and Chloe Coleman are a great match for this cute, charming, action comedy.
Rated: PG-13 (for action/violence and language)
101 minutes