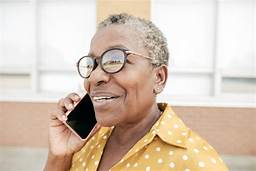 by The Senior Medicare Patrol National Resource Center
The Senior Medicare Patrol (SMP) has been receiving complaints of unsolicited callers using the fear and uncertainty from the COVID-19 pandemic to prey on Medicare beneficiaries. SMPs, who operate in every state, help beneficiaries prevent, detect, and report Medicare fraud, errors, and abuse.
How to spot a scam or fraud
Be wary if you receive an unsolicited phone call that offers:
To send you COVID-19 testing kits, vaccines, prescriptions, supplies such as masks, creams, and hand sanitizer, or even a COVID-19 treatment package. Beneficiaries who give out their information sometimes get back or orthotic braces in the mail instead.
A new Medicare card and COVID supplies in exchange for a Medicare number. Medicare will not call you to offer a new card or request information in order to issue a new card.
More Medicare insurance coverage. Insurance companies who do not already have a relationship with a beneficiary cannot initiate a call. Information about changes to Medicare coverage because of the pandemic can be found on this practice tip from the National Center on Law & Elder Rights.
Other examples of potential COVID-19 fraud that SMPs have seen are health care providers improperly diagnosing patients with COVID-19 in order to receive higher payment; people going door to door at senior housing to perform COVID-19 tests; and hospitals attempting to charge for COVID-19 antibody tests.
How to Protect Yourself
To protect yourself, we recommend that you:
Contact your own doctor (not a doctor you've never met who calls) if you are experiencing potential symptoms of COVID-19.
Do not give out your Medicare number, Social Security number, or personal information in response to unsolicited calls, texts, emails, or home visits. Personal information that is compromised may be used in other fraud schemes as well.
Be suspicious of anyone going door to door offering free COVID-19 testing, supplies, or treatments.
Carefully review your Medicare Summary Notice (MSN) or Explanation of Benefits (EOB), looking for errors or claims for products or services that weren't received.
Follow the instructions of state or local government for other actions you should take in response to COVID-19.
Contact your local SMP for help. Contact and other information for SMPs can be found at smpresource.org.
For Medicare coverage questions, contact the local State Health Insurance Assistance Program (SHIP) at shiptacenter.org or 1-877-839-2675.
For more information and resources related to COVID-19 fraud, errors, and abuse, visit the SMP National Resource Center's COVID-19 Fraud web page.
The Senior Medicare Patrol (SMP) National Resource Center serves the U.S. Administration for Community Living's 54 SMP programs located throughout the United States, the District of Columbia, Guam, Puerto Rico, and the U.S. Virgin Islands. The SMP Resource Center also promotes national visibility for the SMP program and helps the general public locate their state SMP proje